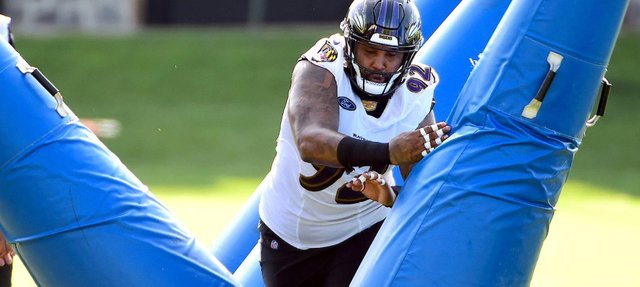 It is the toughest selection procedure in US American sport. In the NFL many fight for a permanent job - and have to endure a real torture in the training camps. That's not without risk.
Mystery American Football
They are muscle-bound, well-trained, ambitious, eager to learn and all have the same goal: to get a permanent job in one of the teams of the National Football League during the weeks of the training camp. The scenes are similar, although they take place in 32 clubs and 32 different locations across the United States. They symbolise the toughest selection process in American sport. The same rules apply to every NFL team. Each club can start with up to ninety players. But shortly before the start of the official season, the team is consistently screened out: a maximum of 53 professionals remain - the size of a squad in the most economically successful league in the world.
In the performance mill and under the critical eye of a huge staff of coaches, not all players are the same. A few days ago, for example, the New England Patriots were asked in advance with which quarterback head coach Bill Belichick would like to go into the first match of the regular season against the Pittsburgh Steelers in four weeks: with 42-year-old Tom Brady, with whom he has maintained a symbiotic relationship since his first season in winter 2000/2001, which has brought the club six Super Bowl victories. The last one at the beginning of February in Atlanta.
Is NFL too tough?
Us Europeans might sometimes laugh about US sports but on a serious note - what do we really know about NFL, American Football and all the tough work and pressure?