Promoting Steem || Jerseygramm on Twitter can help us produce Sports Jerseys branded with Steem and SportsTalkSocial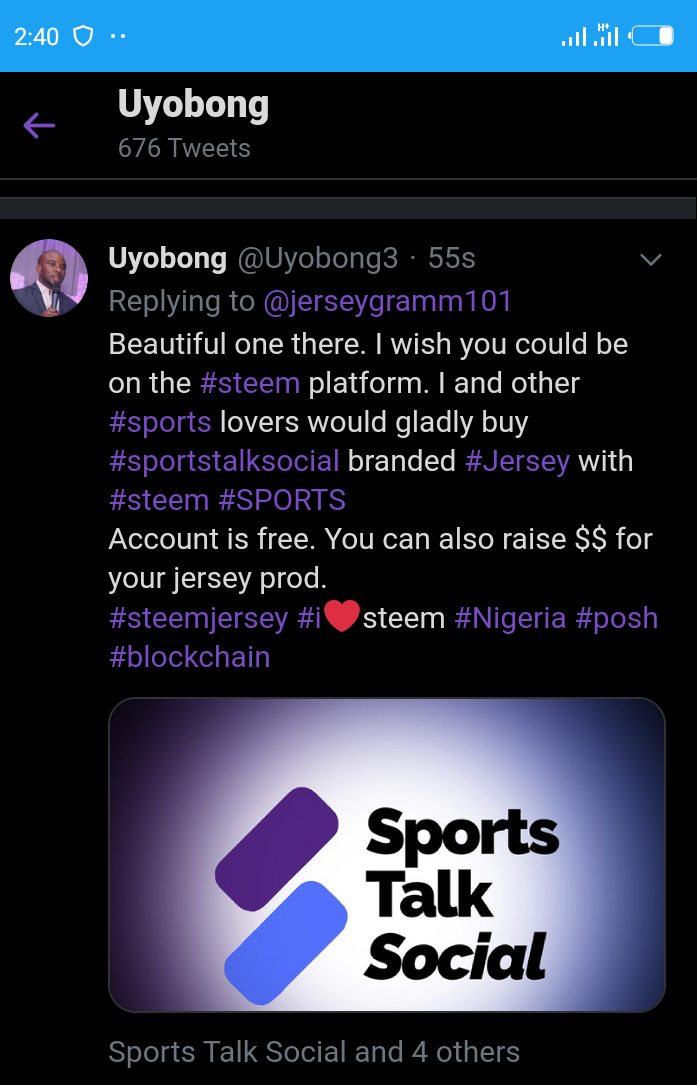 Tweet link: https://twitter.com/Uyobong3/status/1219615345935376386?s=20
---
Huh! I'm up again with aggressive Promotion of Steem and SportsTalkSocial on Twitter. Today, while updating myself with the happenings around the Nigerian Professional Football League (NPFL), I discovered "Jerseygramm", a football/sports #jersey producer with a Twitter handle @Jerseygramm101 and the company has produced jerseys for sports lovers in Nigeria as well as some teams of the NPFL.
For me I see that if @Jerseygram101 joins us on Steem, he would be able to accept steem or SPORTS token in exchange for a jersey, more importantly, branding a jersey with #SportsTalkSocial and #Steem.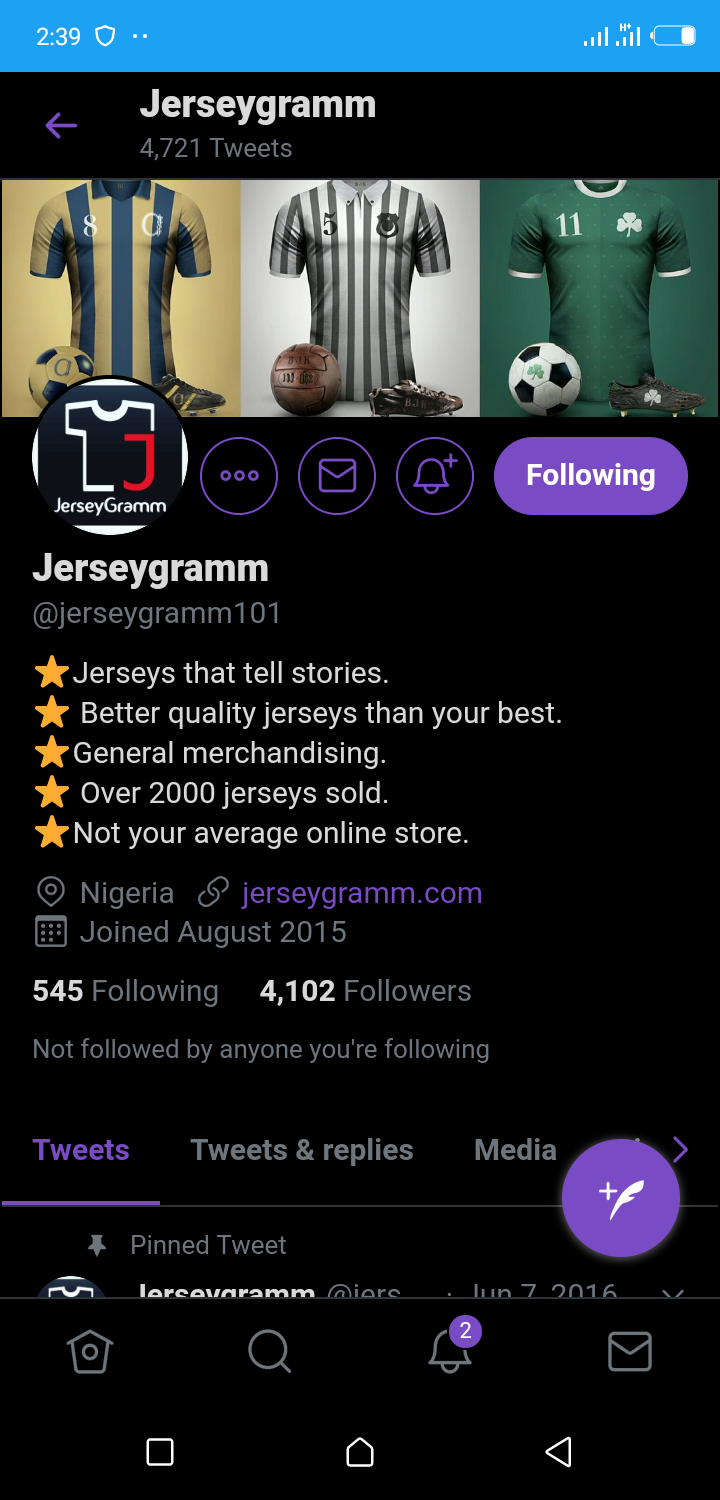 Jerseygramm may not have a huge followership on Twitter but if he joins us will help create a great usecase for Steem and SportsTalkSocial Community.
Being able to buy a Sports jersey with SPORTS token or with steem will be a booster for our blockchain and real-time value can be derived.
I wish we can all join this campaign to tell Jerseygramm101 on Twitter to join us on Steem. Here is a link to his Twitter profile: https://twitter.com/jerseygramm101
In my tweet in reply to Jerseygramm, I notified the company of the potentials on Steem to help them raise funds from an exhibition of their designed jerseys and as well grow their fanship base.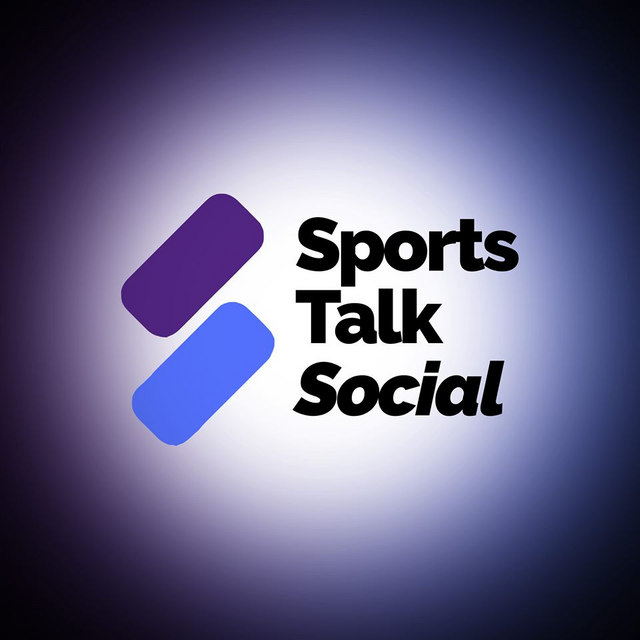 Already, I am so dedicated to bringing the Nigerian Professional Football League to steem as well as their enhancing companies and associates. Definitely, the onboarding of NPFL to steem will be a great opening for Steem and a growth avenue for the @sportstalksocial community.
Let's join this campaign!
Posted using Partiko Android
---
---