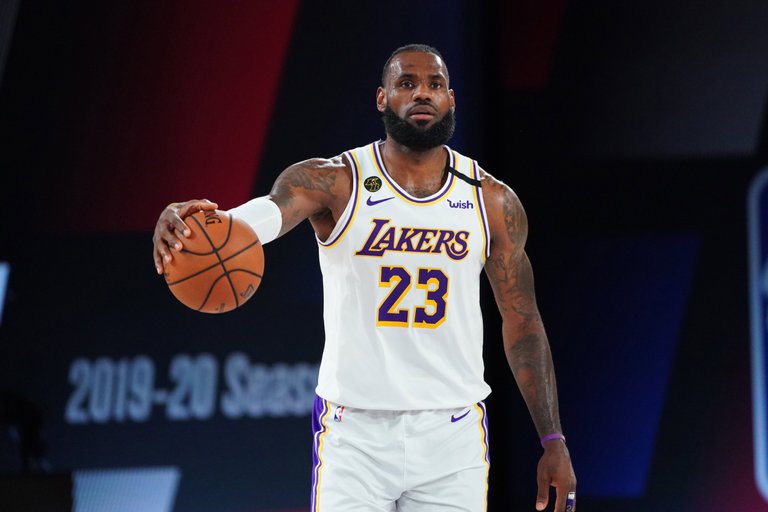 The Los Angeles Lakers advance to the Western Conference Finals for the first time in a long time. The Lakers defeated the Rockets 4-1 in a best of 7 series. The last time the Lakers was in the Conference Finals, Kobe Bryant was leading the charge against the Phoenix Suns en route to beating the Boston Celtics in the finals that year.
It was a one sided game for the Lakers after dropping game 1 of the series, they won 4 straight to send the Rockets home. The Lakers started strongly with a 23-7 run in the first quarter, and never looked back as they won with a final score of 119-96.
LeBron James led the way for the Lakers with 29 points, 11 rebounds, and 7 assists. Kyle Kuzma added 17 points, Markieff Morris with 16, Danny Green with 14, and Anthony Davis with 13 points and 11 rebounds.
For the Rockets, James Harden led the way with 30 points 6 rebounds, and 5 assists. Jeff Green added 13, and Russell Westbrook with 10.
It is another disappointing season for the Rockets falling short once again. The Lakers will now face the winner of the Los Angeles Clippers and Denver Nuggets series. The series is currently tied 3-3, Game 7 for that series will be played on Wednesday, September 15, 2020.
Opinions and Predictions
There are reports that Rockets head coach Mike D'antoni will not be returning. I think this will end an era for the Rockets, and will be looking to improve the team in the off season as they badly need to. They don't have a notable rim protector after trading away Clint Capella. It will be interesting to see who will take the reins at the helm, and how the team will be shaped for next season.
The Lakers will now have a couple of days rest before the Western Conference Finals as they await the winner on the other side of the bracket.
Photo Credits
https://www.nba.com/lakers/gallery/photos-lakers-vs-rockets-200912