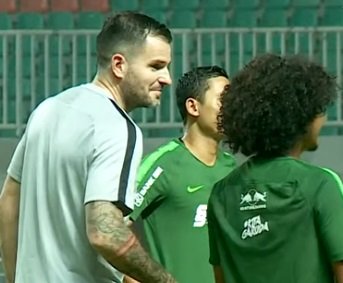 The Indonesian National Team held its inaugural training at the Cibinong Staging Stadium in Bogor, West Java Thursday afternoon, this exercise was in preparation for friends and friends ahead of the second round of the World Cup qualifying match in 2022. The Garuda squad will host Malaysia on September 5 followed by Thailand 5 days later. Both matches are scheduled to be held at the Gelora Bung Karno Senayan Jakarta main stadium.
Of the 24 players called by coach Simon Mcmenemy replaced Arema FC defender Johan Alfarizi, who suffered an injury with Ruben Sanadi. In this squat there are 3 players who were called for the first time namely Osas Saha Angga Saputra and Made Andhika Wijaya. While Ferdinand Sinaga and Manahati Lestusen were again called to strengthen the Garuda squad.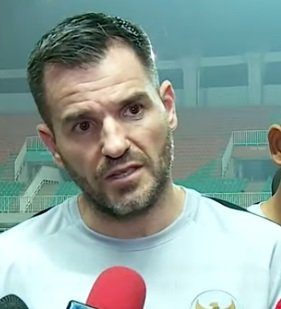 The Scottish coach also included two new players who were invited by the two players, the Indonesian national team striker U-19 Amiruddin Bagus Kahfi and the u22 national team Hanif Syahbandi. According to coach Simon Mcmenemy, the criteria for the players he needs right now are players who have a strong mentality.
The Indonesian national team's training camp will take place at the feedsari stadium from 22 to 29 August the Garuda Squad is also scheduled to undergo a two-match trial match.
That is all and thank you...
Greetings sports.......