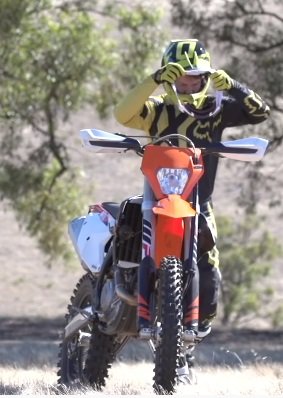 Trail ride will be different because it is directly in nature. There are eight important things that must be considered, especially for those who are beginners or just intending to explore on a dirt bike.
Motorcycle selection
To try out nature with a dirt bike familiarize yourself with dual purpose motorbikes.

Body protection
Safety matters become the second important thing. Protection is needed for vital parts of the body.

Basic techniques
For basic techniques, a trail driver in the wild must already have knowledge, supported also with stamina.

Join the club
Joining the club makes it easy for us to know the basic techniques of riding a dirt bike in the wild. join under the club because it is accommodated.
In the Group all members will get basic education.

Know the road terrain
Knowing the state of the road without first measuring the terrain of the road to be tread.

Knowing save yourself mud
One of the problems in the wild terrain is mud. Not only because it makes motorbikes difficult to control, mud also makes riders trapped.

Nature is difficult to guess
Understand that nature is unpredictable. What had been prepared some time beforehand could have changed soon.
Too many participants
Too many participants on an offroad motorcycle trip often cause problems.
Thanks and greetings mud........