Its an amazing time again for this powerful event that happened. It is good news so far in the sports world in uganda.
KAMPALA - On Sunday Nkumba University ladies volleyball club beat their arch-rivals and defending champions Ndejje University ladies volleyball club in a three straight contest to win this year's championship.
Nkumba had a thrilling tournament throughout the group stages where they won all their three games against Kampala Amateur Volleyball Club (KAVC), Cobap volleyball club and Espoir volleyball club to qualify for the semifinal stage where they went past KCCA to set up the final against Ndejje.
This team also went home with some good sums of money. So, 9.2Million of shillings was given to the winners.
Remember, Nkumba won in all three games against prominent groups like Espoir volley ball club, cobap volleyball club and kampala Amateaur volley ball club.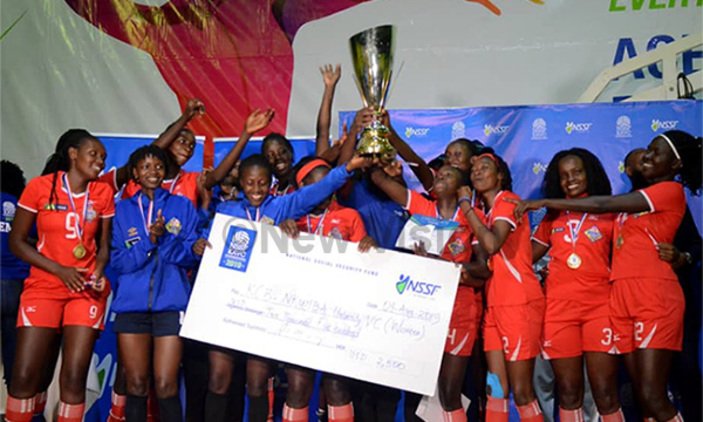 NUVC ladies who are the defending championships of the NSSF KAVC International Volleyball tournament the biggest volleyball event in Uganda have vowed to retain the title again this year. Source
Lets watch the pace.