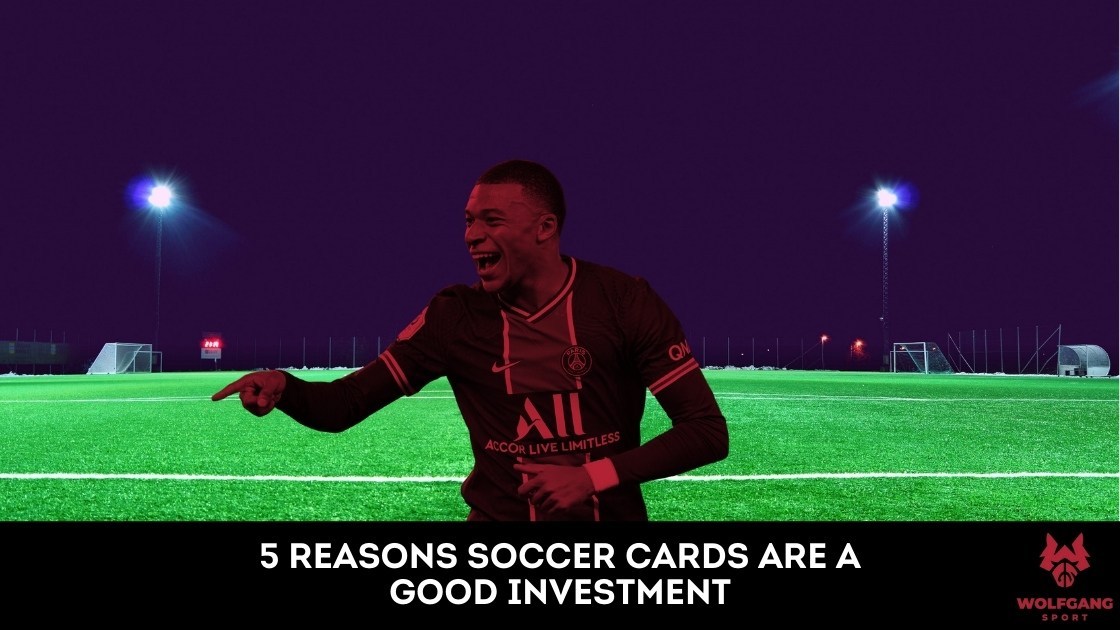 Soccer cards investing is a hidden gem in a hobby dominated by the likes of basketball, NFL and baseball cards. As prices continue to skyrocket across the hobby, are we seeing a changing trend?
Are soccer cards offering an alternate form of sports card investment that have a higher ceiling over other sports? Look no further than Kylian Mbappe Rookie Topps Chrome Champions League cards as a good example.
Last October I called this card out as my number one soccer card investment and my second most undervalued and high ceiling of cards across all sports cards for 2021.
Last month you could pick one up for $105 AUD. Then, Mbappe scored a hat-trick against Barcelona in the Champions League and the cards have suddenly tripled in price.
There's no doubt there's a massive potential and a high ceiling in soccer cards and here's five reasons why they're a solid investment.
Soccer Players Stand Out
Kylian Mbappe is the perfect example of this. His Champions League hat-trick was the perfect recipe to propel his sports card prices through the roof with what some see as the 'dethroning' of Lionel Messi as the best player in the world.
Mbappe, Messi and Ronaldo are all examples of being primary scoring targets. They just need to score goals.
Compare that to basketball, where it's a very multidimensional game and not all about just shooting buckets.
It's a lot harder to shine as an individual in basketball when compared to soccer.

Soccer Cards Inexpensive
Soccer cards are relatively inexpensive when compared to NBA, football and baseball cards.
That's got a lot to do with the fact that soccer culture in American and Aussie sports culture isn't as prevalent as it is in Britain.
That however means that there is a lot of room for growth in soccer cards and you can get premium cards for cheap as evident with population counts which is perfect for soccer cards investing.
Topps Living UEFA Champions League cards are a great example of this. Sergio Busquet's cards had only 614 produced and there are only 16 PSA 10's.
It's the same with Toni Kroos, with a print run of 426 and 14 PSA 10's.
Most Popular Sport
Soccer is the most popular sport in the entire world and that's good for those who dabble into soccer cards investing.
More than 52% of the world follow soccer. That's a huge potential for growth in soccer cards if just a small percentage of those numbers starts collecting sports card.
The World Cup
More than half of the entire world will tune in to watch the World Cup. That's more than 3.8 billion people who will watch the Qatar World Cup which is just around the corner.
The World Cup is the biggest event in the world, bigger than the Olympics, the Super Bowl, anything you can think of.
It's a whole lot of hype and that no doubt increases interest in soccer and soccer cards too.
Great Entry Point
Soccer cards are a great entry point into the sports card hobby for anybody who may have missed the boat on NBA, NFL or baseball cards.
Like I mentioned in reason two, they're inexpensive to begin with compared to other sports cads. Soccer cards therefore have a higher ceiling for growth over other cards in the hobby.
There's no better proof than the fact that 52% of the world follows soccer.
And from July to December last year a slabbed PSA 10 Topps Sergio Busquets grew 75%, a slabbed PSA 10 Toni Kroos up 106% and a slabbed Juan Mata of the same series increased by 120% on average.
There's already proof that soccer cards are on the up.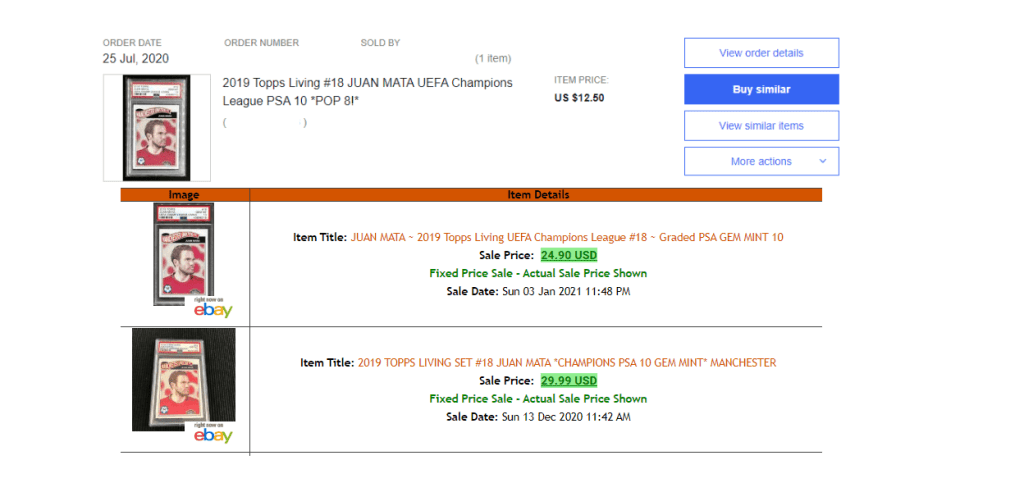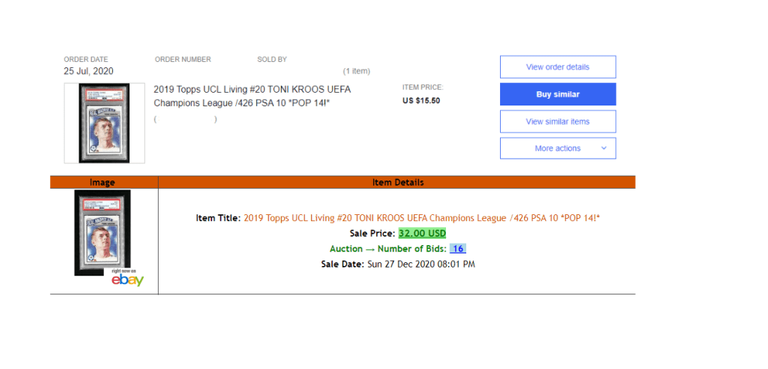 Like I mentioned before, print runs are so much smaller for soccer cards and so your population counts are extremely scarce. Soccer cards are experiencing growth in line with basketball cards, albeit at a steadier and perhaps healthier rate.
I like it as a longer term investment, they seem a safer bet and more stable than other sports card markets. They're a blue chip stock when you compare it to other card markets which are a bit like cryptocurrency