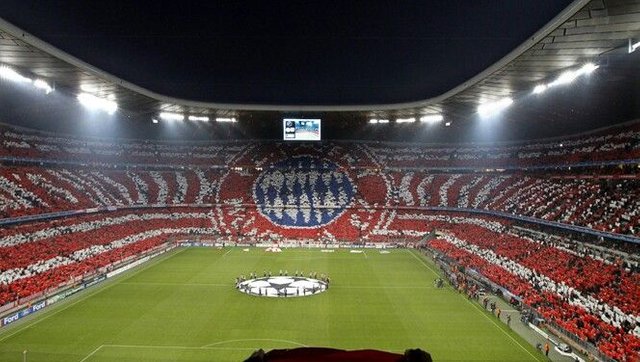 There's always action on and off the field when it comes to Bayern Munich, the most successful German club and one of the biggest and best in the world. So it's only natural that anything to do with the club will be on a grander scale. The future for Bayern Munich is O.K. Oliver Kahn. I'll get to that later though. Let's discuss five of the most relevant issues for my beloved Bayern Munich as the 2019-20 Bundesliga begins. Shout out to @blanchy.sports for suggesting I write this article.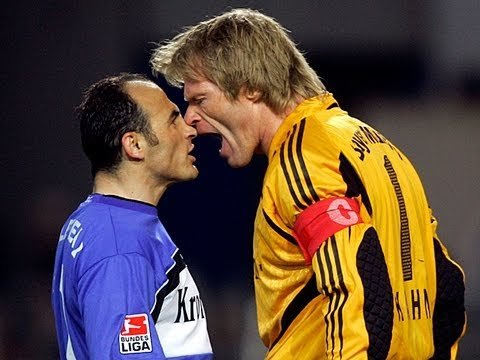 For a club of Bayern's stature it amazes me how we can continue to play Russian Roulette by relying on one key striker. For an ambitious club that targets the domestic-double at an absolute minimum, and the continental-treble as an annual goal – achieved in 2012-13 – having only the one world class striker in Lewandowski baffles me. Take last weeks game (Match Day 2) where Bayern Munich beat Schalke – Lewandowski scored all three goals in a 3-0 win.
For a club that does so well to mitigate risk, to not have a proper contingency plan at striker is borderline negligence. If Lewandowski was to go down for the season the only recognised proper striker in the squad who could immediately replace him is Jann-Fiete Arp.
Mind you, Arp hasn't played a competitive game for Bayern yet. At Hamburger SV he scored only 3 goals in 35 appearances, not exactly the prolific scorer you'd expect of a Bayern striker.
When Sandro Wagner left in the summer he astonishingly was not replaced, with management comfortable enough to rely on Thomas Müller and Serge Gnabry. Bayern's also banking on the fact that Lewandowski hasn't been injured since he started at Bayern back in 2014. To me, it's very un-Bayern like and even un-German like to risk something so important.


Losing one of our greatest ever duos, Robbery (Robben & Ribery), left us seriously exposed. No matter how good we may believe Gnabry, Coman or Davies are to be losing such a proven combination was devastating.
The addition of a proven player of Coutinho's calibre was a relief. Perhaps Coutinho could work out in a False-9 formation if Lewandowski was ever to go down. As part of the switch, Bayern will pay Barcelona €8.5m plus wages. The agreement also sees an option for Bayern to make the deal permanent for €120m.
I like Bayern's strategy. It's smart business. Take the much anticipated move of James Rodriguez. Bayern paid €13m to Real Madrid as a loan fee for two seasons. Bayern ended up rejecting the buy-out option for James for €42m following the end of his loan.
James made 67 total appearances for Bayern scoring 15 goals and 20 assists. The position Bayern put itself in was smart – was James' return over 67 appearances worth the €42m to make the deal permanent? Obviously not, and he was free to go back to Real Madrid.
The same will go for Coutinho. He's performance will be bench marked against the value of €120m. Bayern will truly know what we're paying for as if it's a trial period. If it doesn't work out, €8.5m euros and wages is better than a failed €120m transfer. It's essentially an insurance premium against an exponentially risky transfer fee.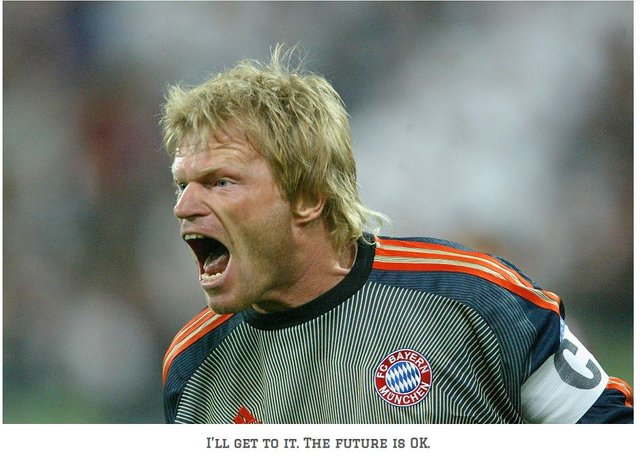 Bayern has made a profit for over 25 years in a row. A large part of Bayern's success has come from being successful – everyone loves a winner right? Well unless you're the other 17 teams in the Bundesliga.
With the current market demands for players like Neymar (€222), Mbappé (€135), João Félix (€126) and Antoine Griezmann (€120), it's a no-brainer that Bayern will need to match these offers if they're to stand a chance of competing against the very best and staying relevant.


When i first heard Kovač would succeed Jupp Heynckes I was somewhat disappointed that we didn't sign up one of the big name managers – re-signing Pep Guardiola, Jose Mourinho or Arsene Wenger for example. Bayern Munich should be associated with only the biggest names in football, right?
The only club first-team management experience Kovač had prior to Bayern was two seasons at Eintracht Frankfurt. As a manager of Bayern, success is generally measured with Champions Leagues titles. We're only into season two of Kovač's reign so it's a bit too early to tell.


Karl-Heinz Rummenigge is currently Chairman of the Executive Board of Bayern Munich – a role he took up in 2002 following his Vice Presidency of the club since 1991. Rummenigge plans to step down in 2021 upon expiration of his contract. It also seems vice president Uli Hoeness' time is coming to an end.
Rummenigge is very vocal about how the club is run. When current manager Niko Kovač spoke publicly about his desire for Leroy Sane in the offseason, he was very publicly slapped down.
Whether Rummenigge can let go of the reigns completely once he steps down will be interesting. His influence on the club is polarising, something extremely important at Bayern.
Take Philipp Lahm as an example – rejecting a role with the club after his playing career believing he wouldn't have genuine influence at the club.
That's what it's about at a juggernaut club of Bayern Munich's stature. There's rumour that Oliver Kahn may replace Rummenigge when his time is up. Personally, this is one of the most exciting things I've had to look forward to as I absolutely idolised him growing up.
Regarded as one of the greatest goalkeepers of all time, he also showed an adept ability to remain composed and showed great mental strength under pressure. He's eccentricity and charismatic leadership makes him the perfect candidate to replace Rummenigge.
Kahn's commanding influence, presence and aggression is exactly what Bayern Munich's. If you're a Bayern fan, the future is O.K.

Shout out to all of those at #sportstalk. Thanks to @blanchy.sports for suggesting I write this article. Originally posted on my Wolf Gang Sports blog, I hustle jerseys and produce content about players and their journeys with a bit of smack talk along the way. Check out the full blog and I appreciate ya for any comments.