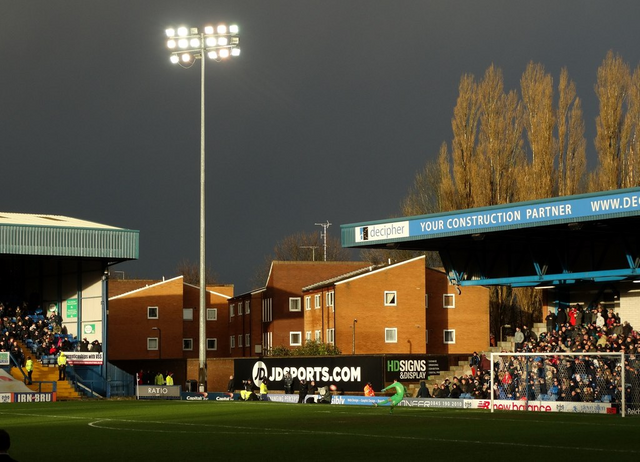 Let this be a warning to all clubs. It's dark days ahead for fans of Bury Football Club. Bury has been expelled out of the Football League. After promotion from League 2 only last season, Bury's first six fixtures of the 2018-19 season were initially cancelled before the EFL had their membership revoked from the Football League on the 26th of August.
The club had been in the football league system for 125 years. Their expulsion is simply a result of a combination of economics and bad financial management. The longevity of the club since its establishment in 1885 as well as the loyalty of it's fans amounts for nothing now.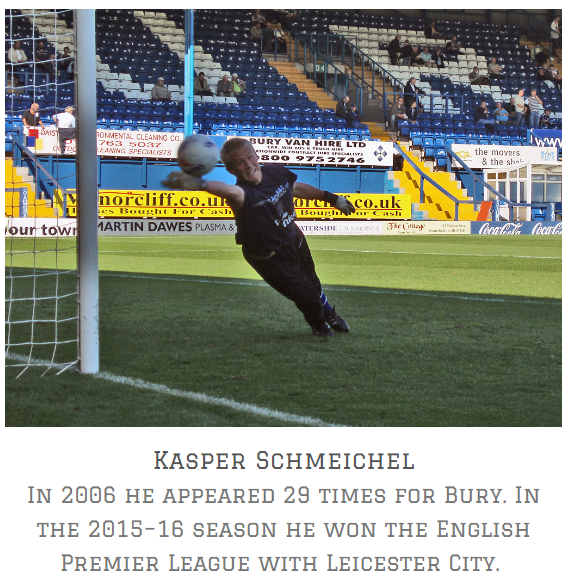 Steve Dales had taken over the club in late 2018 following a £1 takeover from Stewart Days. The club was already in financial trouble and Dales wanted to steer the club out of it.
The EFL has already admitted that it skipped the usual financial due diligence processes it takes with takeover bids because the club's future was under threat at the time.
Perhaps Dales takeover was a temporary stay of execution – blocking the deal however may have made it possible for another buyer with greater financial backing to complete a takeover instead.
The League 1 season will now continue with only 23 clubs for the rest of the season. Bury are the first club since Leeds City in 1919 to be expelled from the Football League.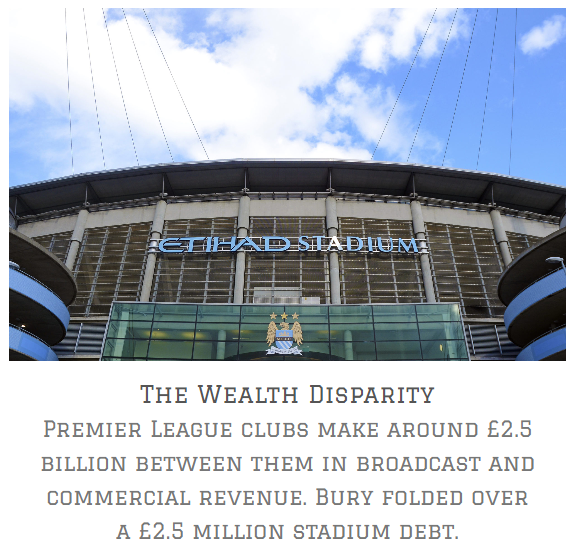 Football League clubs such as Notts County, Oldham Athletic, Oxford United, Macclesfield Town, Morecambe, Southend United and Reading are all teams that recently failed to pay player wages on time.
English Championship players wages during the 2017/18 seasons were also at unsustainable levels. Of 24 teams, 13 clubs had wage costs over 100% of total club revenue. Birmingham City wages for example was 243% of their total income.
Football clubs are stretching well beyond their means to gain promotion to the Premier League. You can argue the system encourages it with the lucrative TV deals on offer. It's essentially a gamble by clubs going into debt to to try and turn a profit.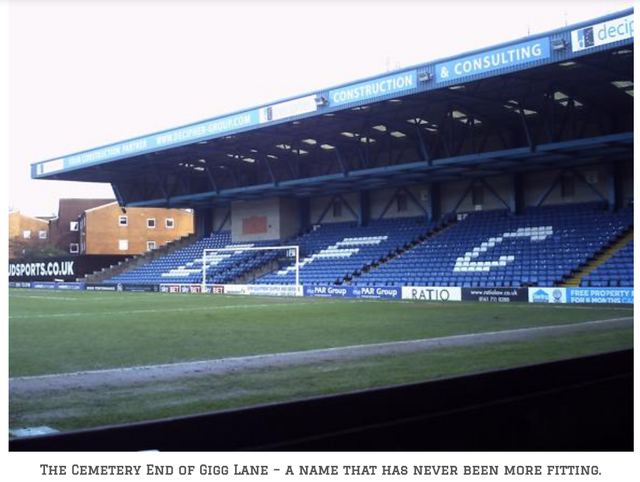 The future of smaller clubs in the English system is at risk. These are clubs that in many cases generate a significant amount of money for their local economies.
The pressures are there for clubs to overreach to gain promotion and claim a stake in the lucrative TV rights deals. Something such as relegation or falling out of contention for European football can put clubs at huge risk of insolvency.
The issue is that this is the modern reality of professional football. These clubs are business opportunities for people with money. If the clubs don't perform they don't have value. You can argue that money has ruined the game but it's influence in football is here to stay.
How do we fix this mess? I'm not sure exactly what the answer is. Maybe it's meant to be and what the future of football holds. Perhaps the inevitability of a possible European Super League is leading us down this path. Either way, smaller clubs are going to have to adapt if the future of football is to remain structured how it is.
If a club like Bury can be expelled from the Football League then the game really is in trouble. Yes economics and bad financial management were the causes but competitive balance is what makes football interesting and all clubs are trying to keep up. Football at the moment just can't find a way of economic collusion among clubs.
Shout out to all of those at #sportstalk. Originally posted on my Wolf Gang Sports blog, I hustle jerseys and produce content about players and their journeys with a bit of smack talk along the way. Check out the full blog and I appreciate ya for any comments.