Life lies in the fact that sports are not absolutely right, but the good operation of life can sometimes achieve the highest quality through sports. Choose a sport that suits you. Start doing the tasks of the sport every day, and your body will get better and better.
That's what I do. I've tried many kinds of sports, including push-ups, rope skipping, sit-ups and squats. Among them, I prefer to squat heavily and save time and space. The most important thing is that the effect of sports is very good.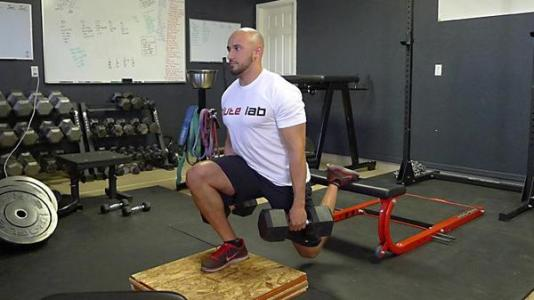 For three months, I feel very good and physically strong. I can do a lot of exercises easily. Now it's approaching September. My right leg and knee joint ache slightly. I know it's a load.
But it doesn't matter at all. It doesn't affect my normal exercise. I still finish 200 heavy squats every day smoothly. It is normal for knee pain to occur during heavy squatting. After all, we have to bear physical pressure every day. The body needs to get used to this situation, and it will gradually disappear.
Today, 200 squats under heavy loads were done easily. I know I can do it. I have to believe in myself. Not only me, but everyone here should believe in themselves. Sports can often cultivate a person's spirit of perseverance, can improve a person's confidence.
The most important thing is that we can get healthy and strong body through sports. We can also bring positive energy to others and let others join the sports camp. Sometimes I feel that 200 squats may be a little less, and I want to increase the amount of exercise.
But I think no matter what we do, we must be appropriate. Sports is also a double-edged sword. Excessive exercise is not good for our health. In fact, 200 squats with heavy loads are very good. They can be completed in a short time, and they can also exercise my body well.
After today's task is completed, I feel very comfortable, and my body is getting better and better. Continue refueling tomorrow.
Love life, love sports.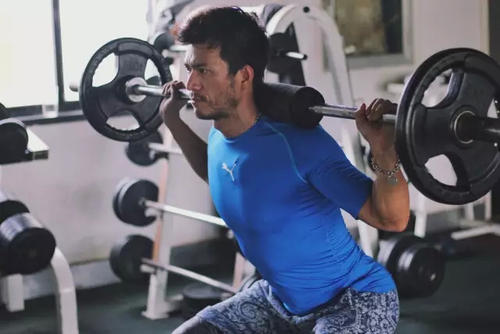 生命在于运动虽然不是觉绝对正确的,但是生命的良好运作通过体育运动有时候可以达到最高质量。选择一种适合自己的体育运动,开始每天坚持完成该项运动的任务量,你的身体会越来越棒的。
我就是如此,我尝试过很多种运动方式,有俯卧撑,跳绳,仰卧起坐,深蹲。这其中,我比较喜欢负重深蹲,省时省空间,最关键的是运动效果很不错。
进行负重深蹲三个月的我感觉很好,身体也非常有力,对于很多的动作都可以轻松完成。现如今快接近9月份了,我右腿膝关节有点微微的痛,我知道这是负重带给我的。
但这完全没关系,并不影响我的正常运动,我每天照样很顺利地完成200下负重深蹲。进行负重深蹲出现膝关节疼痛是很正常的,毕竟每天都得承受身体的压力。身体需要习惯这种情况,慢慢的这种情况就会消除。
今天200下负重深蹲很轻松就搞定了,我知道我可以的,我得相信我自己。不仅仅是我,这里包括每一个人都应该如此,相信自己。体育运动往往可以培养一个人坚持不懈的精神,可以提升一个人的自信度。
最关键的在于通过体育运动我们可以获得健康强壮的身体,我们也可以把积极的正能量带给其他人,让其他人也加入到体育运动的阵营中。有时候我会觉得200下负重深蹲可能会有点少,想要增加运动量。
但是我觉得无论干什么,一定要适当,体育运动也是一把双刃剑,过度的运动对身体没啥好处。200负重深蹲其实很不错了,既可以在短时间内完成,也可以很好地锻炼我的身体。
当今天的任务完成之后,我感觉很舒服,身体也越来越好了。明天继续加油。
热爱生活,热爱体育运动。
---