Write a lot of sports articles, introduced a lot of sports, from a long history to the rise of modern, today in a different way, we say a very interesting sports - water drifting stone.
Water drifting stone, how do we change the name, it is called "water drifting", so that you will be more familiar with.
Drifting is a sport in which tiles or stones are used and then thrown forcefully toward the surface of the water.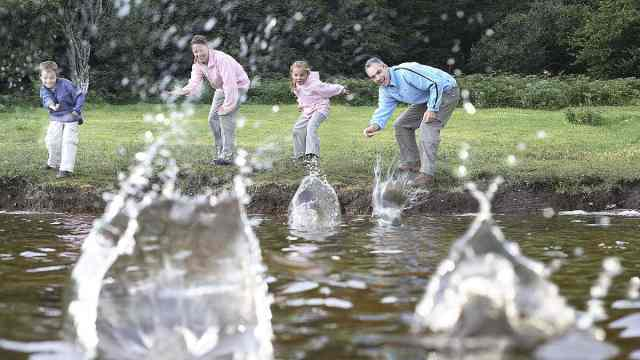 The principle of drifting is relatively simple. When the stone is thrown at a low level by force, the stone keeps flying on the water under the action of high speed and inertia.
Drifting can be done by oneself or by competing with others. Drifting is very interesting. It's a sport that people can't even imagine when they get to places with wide waters. Pick up a piece of stone and throw it at the surface of the water.
It feels great when the stone keeps flying on the surface.
No matter what sport there is, there is a world record, so is playing water rafting. The world record for drifting is about 122 meters. The world record was set by a 43-year-old British man, Dougie Isaacs, at the World Championships in Wales.
Drifting is really very attractive and many people are willing to challenge this passionate sport. Drifting is simple, but it is a combination of strength, speed and skill.
The stones used for drifting should not be too thin or too thick. They must be moderate. Only in this way can the force be well exerted, flying at high speed on the water surface, and it is not easy to fall into the water because of the gravitational pull. Some people are just too weak, too skilled, and each time they float, they can only make the stone very short distance.
Even if they fail, they are still willing to challenge. After all, an interesting sport will be enjoyed by everyone.
Love life, love sports.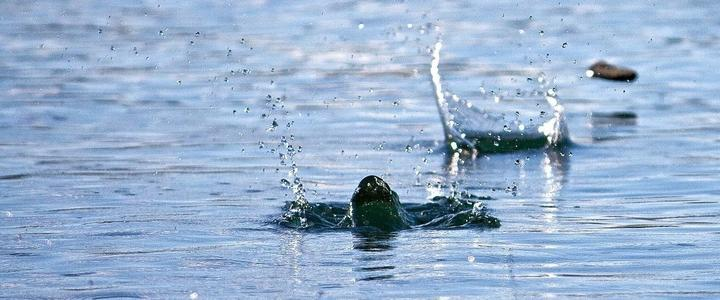 写了好多好多的体运动类的文章,介绍了非常多的体育运动,从历史悠久的到现代兴起的,今天换个方式,咋们说一个非常具有趣味性的体育运动——水上漂石。
水上漂石,咋们换个叫法,就叫"打水漂",这样大家会比较熟悉。打水漂,是一种通过使用瓦块或者石片,然后朝着水面用力扔出的体育运动。
打水漂的原理比较简单,当石片被用力以低水平面扔出的时候,石头在高速和惯性的作用下在水面上不断飞起。
打水漂可以自己独个进行,也可以与他人以竞技的方式进行。打水漂非常的有趣,这是一项让人到了有宽阔水域的地方都仍不住想进行的运动。随手往地上捡起一块石片,然后用力朝着水面扔去,当石片不断在水面飞起的时候,那种感觉真的非常棒,
无论任何体育运动都有一个世界记录,打水漂也一样。打水漂的世界纪录约122米。这个世界纪录是由一名43岁的英国男子道吉·艾萨克斯在威尔士举行的打水漂世界锦标赛中创造的。
打水漂真的非常具有吸引力,很多人都愿意挑战这项富有激情的运动。打水漂虽然简单,但是却是集力量,速度,技巧为一身的运动。
打水漂所用的石片不能太薄,也不能太厚,必须得适中。这样才能很好地受力,在水面上以高速飞行,并且不容易因为地心引力的关系落入水中。有些人就是因为力气太小,技术太菜,每次打水漂都只能让石片非常很短的距离。
即使是失败了,但是大家依然愿意去挑战,毕竟一项具有趣味性的运动谁都会喜欢。
热爱生活,热爱体育运动。
---