Ball is the most influential sport in sports, and football is the most influential sport. Football is a kind of sport with two feet on top of the popular language. Football is called "the biggest sport in the world".
The most fanatical events in football are the World Cup, the European Cup, the Super Cup, the Americas Cup and so on. People's fanaticism for football occupies every part of the body's blood.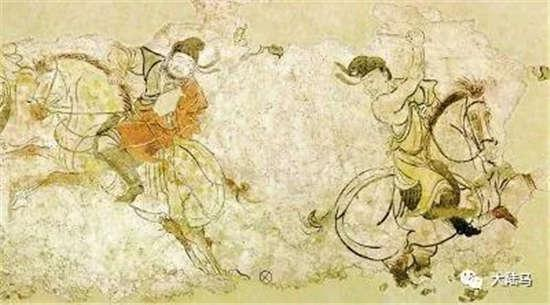 However, such a very fanatical sport originated from ancient Chinese Cuju. However, the sport evolved with Cuju is "polo sport". Polo was called "bowling" in ancient China. There are different opinions about the origin of polo.
There are three most common theories. The first is that Polo originated in ancient Persia, the second is that Polo originated in Turpan, and the third is from the Eastern Han Dynasty in ancient China. I prefer to support the third argument, because the name of polo in ancient China is "bowing", while in the Eastern Han Dynasty, Cao Zhi's "Ming Du Pian" wrote "Lian Pian bowing soil".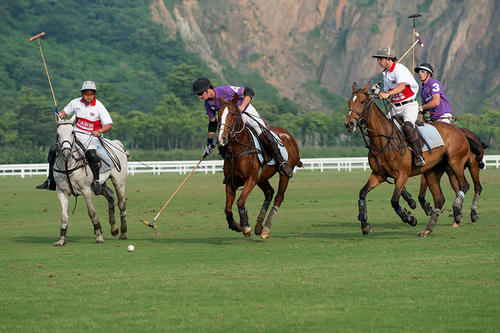 The most important thing is that Polo is really very old. Polo was very popular in Tang Dynasty. In the Tang Dynasty of China, Polo was popular all over the country and was used for noble entertainment and military training. Especially in military training, Polo has played a very important role in improving the combat capability of the army.
Polo is a competitive sport that enters the goal by riding a horse through a polo club. Polo is very much like Cuju, but it requires horseback riding, and it is only the size of the palm.
Polo is very fierce, and there are dangers in this sport. After all, it's a horse sport. In the fierce pursuit, it is easy for people to fall off horses and turn over horses. But the more exciting the exercise is, the more attention it will attract and more people will participate in it.
After thousands of years of baptism, Polo is still enduring. Whether in any part of the world, Polo is loved by many people.
Love life, love sports.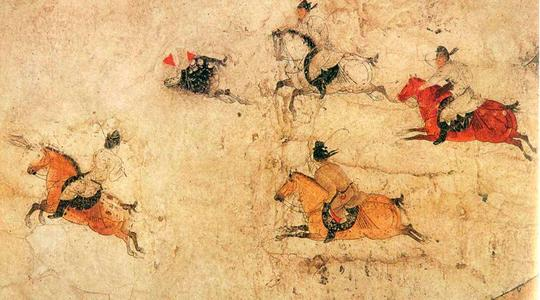 球类运动是体育运动项目中最具影响力的运动,其中最具影响力的体育运动是足球。足球是一种流行语双脚之上的运动,足球运动被称为"世界第一大运动"。
足球运动最狂热的赛事有世界杯,欧洲杯,超级杯,美洲杯等,人们对于足球的狂热占据了身体的每一处血液当中。
然而就是这样一种非常狂热的运动却源于中国古代的蹴鞠,然而随蹴鞠运动演变而来的运动是"马球运动"。马球运动在中国古代叫做"击鞠",马球的起源说法众说纷纭。
最常见的说法有三种,第一种为马球起源于古波斯,而第二种说法是马球起源于吐鲁番,第三种说法则源于中国古代的东汉时期。我比较支持第三种说法,理由在于:马球在中国古代的名字叫做"击鞠",而在东汉时期曹植的《名都篇》这样写道"连翩击鞠 壤"。
最重要的一点是,马球运动真的很古老,马球运动盛行于中国唐代。在中国唐代时期,马球运动风靡全国,并用于贵族娱乐和军事训练。尤其是在军事训练方面,马球运动起到了很大的作用,很好的提升了军队的作战能力。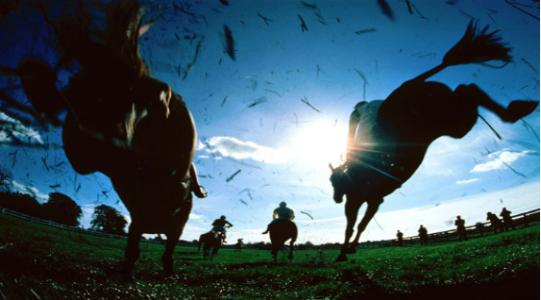 马球运动,这是一种通过马球杆,骑马击球进入球门的竞技类运动。马球运动非常的像蹴鞠运动,只不过马球运动需要骑马进行,并且马球只有手掌般大小。
马球运动非常的激烈,同时这项运动也存在着危险性,毕竟是马上运动。在激烈的追逐中很容易出现人落马,马翻到的现象。不过越刺激的运动往往越能吸引人们的注意力,越能让更多的人参与进去。
马球运动经历了几千年的洗礼依然长久不衰,无论是在世界的任何一个地方,马球运动都受到非常多的人的喜欢。
热爱生活,热爱体育运动。
---