Cuju, as a traditional sport in ancient China, has a long history of thousands of years. Cuju was popular in every dynasty in ancient China. Cuju is the origin of modern football. Cuju is the same as modern football.
The only difference is that the goal of Cuju is in midair, while the goal of modern football is on flat grass.
Football, a competitive ball game developed from Cuju, is a sport based on both feet. Whether it is Cuju or football, teamwork is needed to carry out well.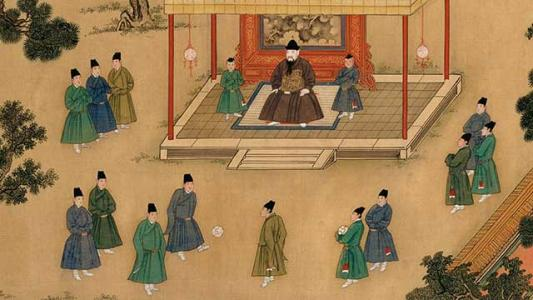 Football has become the world's largest sport in the development of history. People cheer for football.
But Cuju is far inferior to football in a certain chart. Although the territory of each dynasty in ancient China is really large, it is only a part of the world after all. Cuju is only popular in ancient and modern China, but not all over the world.
Football is totally different. When Cuju was introduced into western countries, great changes took place. The biggest change is in material, followed by name. Material began to use other materials, and the name was changed to "football".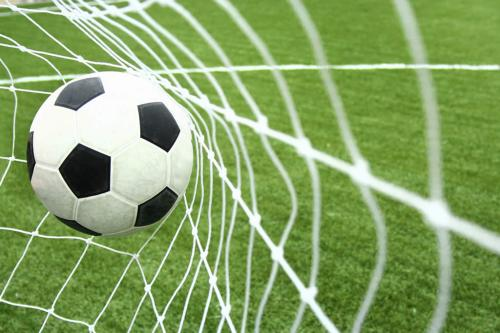 The development of football is also very fast, in a very short period of time, it has developed to all parts of the world, especially in Europe and the Americas. Football is very popular. For example, the Americas Cup is a modern football event, while the European Cup and the World Cup are modern football events.
Many people know about football, but very few people know about Cuju. No one in the world knows football except newborn babies, and it is estimated that only some countries in Asia know about Cuju, and very few people have ever played it.
Cuju has become the intangible cultural heritage in China, while football has become the world's largest sport, but both sports have certain sports spirit. This kind of sports spirit is inherited and developed from generation to generation in the long river of time.
Inheritance of excellent culture and development of sports spirit.
Love life, love sports.
蹴鞠,为中国古代的一项传统运动,拥有着几千年的悠久历史。蹴鞠盛行于中国古代的每一个朝代。蹴鞠是现在足球的起源,蹴鞠的玩法和现代足球的玩法一样。
唯一不同的是,蹴鞠的球门是在半空中的;而现代足球的球门则是在平坦的草地上的。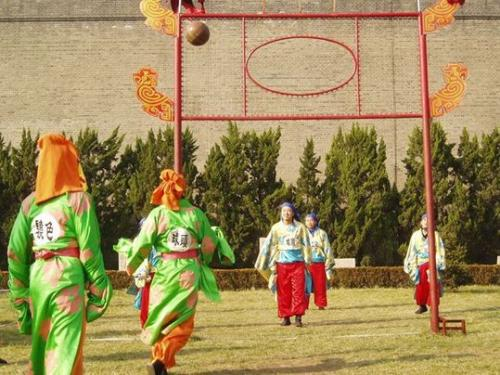 足球,是一种由蹴鞠运动发展而来的竞技类球类运动,是一种立足于双脚之上的运动。无论是蹴鞠运动还是足球运动,都需要团队之间的协作才能很好地进行。
足球运动在历史的发展中,已经成为了世界第一大运动,人们为足球运动而呐喊而欢呼。
但是蹴鞠运动在某种程图上来说远不如足球,虽然中国古代各个朝代的疆土真的很大,但是毕竟只是世界的一部分。蹴鞠运动只是流行于中国古代和现代,并没有风靡全世界。
而足球运动则完全不一样,当蹴鞠运动传入西方国家之后,放生了很大变化。最大的变化在于材质方面,其次是名字方面。材质方面开始使用其他材质,并且名字改为了"足球"。
足球运动的发展也非常的快,在很短的时间内就发展至世界各地,尤其是在欧洲和美洲地区。足球运动非常盛行,像美洲杯就是近现代出现的足球赛事,而欧洲杯,世界杯则是现代出现的足球赛事。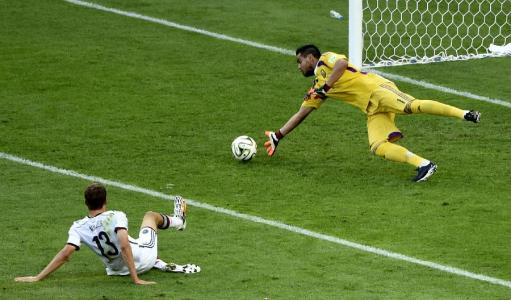 提起足球运动很多人都知道,但是提起蹴鞠运动,知道的人就非常的少。全世界除了刚出生的婴儿之外,没有谁是不认识足球运动的;而蹴鞠运动,估计也只有亚洲地区的部分国家知道,玩过的人更是少之甚少。
蹴鞠运动在中国已经成为了非物质文化遗产,而足球运动则成为了世界第一大运动,但是两种运动都具有一定的体育精神。这种体育精神是在时间的长河中,经过一代又一代的人传承并发扬光大的。
传承优秀文化,发扬体育精神。
热爱生活,热爱体育运动。
---