If we say that the pilling games can be enumerated by everyone! What I can list are football, basketball, tennis, badminton, rugby, handball, hockey, ice hockey, shot put and so on.
In ball games, it can be roughly divided into big ball games and small ball games. Today, what we want to say is that it belongs to big ball games - bowling.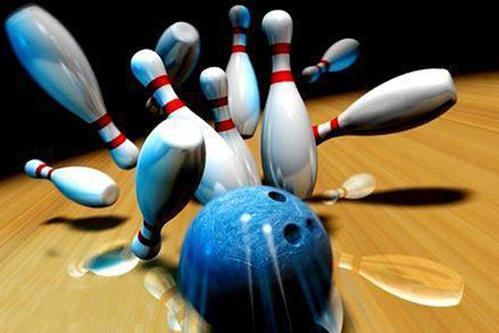 For bowling, it is an indoor sport that rolls the bowling ball out of a wooden runway and hits the target. Bowling is an indoor sport, so it is not affected by the weather and time. As long as you want to try this sport, you can learn it in the shortest time and love it.
Bowling came into being quite early. As early as the 13th century, the papal period, the embryonic form of bowling appeared. It was used in religion to promote believers'belief in God by hitting wooden pillars with stone balls to atone for their sins.
At the beginning of the 14th century, this sport began to become one of the popular sports in Germany, and then bowling came into the United States.
Bowling uses a stable triangular pendulum instead of a diamond-shaped one. The number of bottles has also been upgraded from 9 to 10.
The rules of bowling are relatively simple. For the time being, they are relatively simple in the sports events I know.
Bowling is a game of six games. The final result of the game is based on the total score of six games.
Bowling is also divided into single, double, three and four. The single game is dominated by six games, and the double game consists of two players, each of whom has six games. The final score of each team is the basis of the result of the game. And three-man race, four-man race and so on.
Bowling is a comprehensive sport which integrates sports, fitness and entertainment. It is easy to learn and easy to be accepted by all. In a very short period of time, it has become a very fashionable sport all over the world.
Love life, love sports.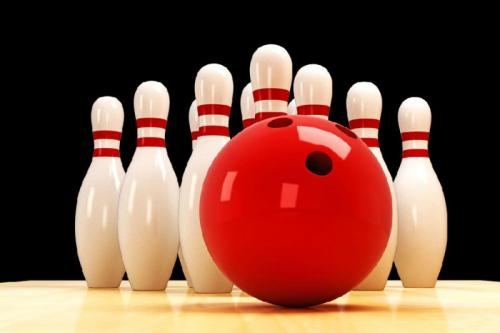 如果说起球类运动大家都能列举出哪些呢!我所能列举出的球类运动有足球运动、篮球运动、网球运动、羽毛球运动、橄榄球运动、手球运动、曲棍球运动、冰球运动、铅球运动等等。
在球类运动中大致分为大球运动与小球运动,而今天所要说的是属于大球运动——保龄球运动。
对于保龄球运动,这是一种在木质跑道上把保龄球滚出,然后击中目标的一种室内运动。保龄球运动因为是室内运动的关系,所以不受天气和时间的影响,只要你想尝试这种运动,都能在最短时间内学会,并爱上这项运动。
保龄球运动出现的时间相当早,早在13世纪的教皇时期,保龄球的雏形就出现了。当时是用于宗教之中,通过石球击中木柱来赎罪,来推动信徒对天主的信奉。
14世纪初,这种运动开始逐渐成为德国民众爱好的体育运动之一,再后来保龄球运动正式进入美国。
保龄球运动所使用的木瓶的摆法刚开始是以钻石形状为主,在进入美国之后,改为比较稳定的三角形摆法。瓶子的数量也从原先的9个升级为后来的10个。
保龄球的比赛规则比较简单,暂时在我所知的体育运动比赛项目里是比较简单的。保龄球运动是以6局为一场比赛的,比赛的最终结果以6局的分数合计为评分标准
保龄球运动也分为单人赛,双人赛,三人赛,四人赛。单人赛以6局为主,双人赛每队两人,每人6局,比赛结果以每队的最终总分为准。而三人赛,四人赛等以此类推。
保龄球运动是集运动健身娱乐为一体的综合性运动,这类运动简单易学,并且很容易被大家所接受。在很短的时间内风靡世界各地,成为一项非常时尚的体育运动。
热爱生活,热爱体育运动。
---