We should do sports every day, not just stick to it. Adhere to sports is just biting to the last step, and sports is actually as much to be done as three meals a day.
There are many people who don't play sports because they don't think they will have any effect on themselves. If you don't eat, you will be very hungry, or even starve to death.
It's true that no sport will have a slight impact on anyone, but it can bring a lot of benefits to oneself, which is beyond doubt, and many people can affirm this point.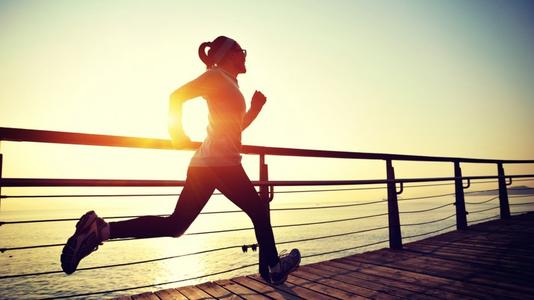 The time and energy we spend on sports every day is actually to do our best for ourselves in the future, so that we can have a good body to do a lot of meaningful things that we like. Maybe you don't think it's necessary at all. That's because you haven't experienced walking with crutches. You can't walk fast, but you can't run faster.
If a newborn Eagle wants to fly, it has to jump down from very far to exercise its ability to fly. If you want to run and play as freely as a young man on the old day, you should keep exercising at a very young age.
This will be a very important and meaningful capital, who wants to have a healthy and strong body when they are old and sick easily. In fact, a daily sport does not waste a lot of time, but spends time on eating, drinking, playing and working, which is to consume their health in advance.
"Flying Man" Bolt is really talented in running, but if one wants to succeed, he must have a talent base and acquired efforts. If a person wants to have amazing explosive power, then he needs everyone's physical training.
Today you only need to draw 30 minutes to complete a sport that suits you, so today's small step will be a big step in the future.
For your own sake, do sports properly every day.
Love life, love sports.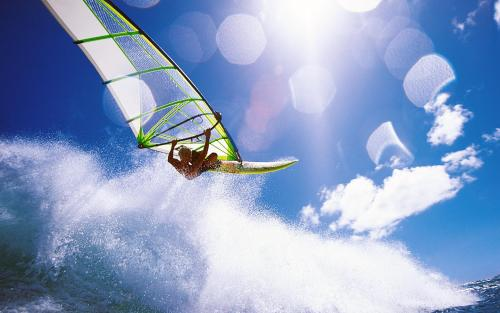 我们应该每天都进行体育运动,而不仅仅只是坚持进行体育运动。坚持体育运动只是咬着要走到最后一步,而体育运动其实就和一日三餐一样要进行。
有很多人不进行体育运动,因为他们觉得不进行体育运动其实不会对自己造成什么样的影响。如果不吃饭呢,那会非常的饿,甚至饿死。
不进行体育运动的确不会对任何一个人造成一丁点影响,但是进行体育运动却可以给自身带来非常多的好处,这是毋庸置疑的,很多人都能肯定这一点。
我们每日花在体育运动上的时间和精力其实是在对今后的每一天的自己尽一份力,让自己能够拥有一个好身体去做很多很多有意义,自己喜欢的事。或许你会觉得这完全没有必要,那是因为你没有体验过杵着拐杖走路,想走快却不行,想跑更不行的感觉。
刚出生的老鹰如果想要飞行,那么就得从非常到的地方往下跳来锻炼自己飞行的能力。到老那一天想要和一个年轻人一样自由自在地奔跑,游戏,那么在很年轻的时候就应该不断地锻炼身体。
这会是一种非常重要,且有意义的资本,谁到老年时期,容易生病的时候都想要拥有一个健康强壮的身体。每日进行一下体育运动其实不会浪费自己很多时间,反而每日把时间花在吃喝玩乐上,工作上,这是提前消费自己的健康。
"飞人"博尔特在奔跑上真的很有天赋,但是一个人想要成功,那么就必须得有天赋基础和后天努力。一个人想要拥有惊人的爆发力,那么就需要进行大家的体育训练。
今天的你只需要画上30分钟完成一种适合你的运动项目,那么你今天的一小步将会是未来的一大步。
为了自身,每天适当地进行体育运动吧!
热爱生活,热爱体育运动。
---