PRECRÓNICA PARTIDO JORNADA 1ª VOLEIBOL MASCULINO SM2
CALASANCIAS CORUÑA – CLUB SAYRE MAYSER GRAN CANARIA
18 de Octubre 2.020 a las 12:00 h - Pabellón Municipal Barrio de las Flores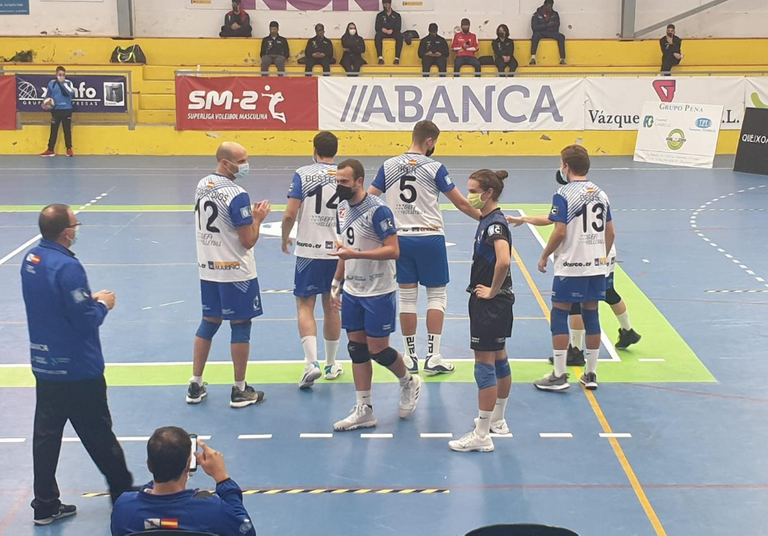 Empieza la Superliga 2 Masculina para el equipo coruñés de Calasancias Coruña, que disputará el primer partido de la competición en casa frente al equipo canario del Club Sayre Mayser, el próximo domingo día 18 a las 12.00 h.

Después de una pretemporada muy atípica por las restricciones en los entrenamientos por la pandemia, los coruñeses afrontan la competición esta temporada con mucho ánimo e ilusión, fruto del nuevo grupo de jugadores que se ha creado. El equipo de Calasancias mantiene la plantilla de jugadores de la casa del año pasado, reforzándola con la llegada del jugador internacional escocés Conor Walker, que jugará como punta-receptor, la vuelta a casa del opuesto Guillermo Avendaño, que estuvo algunos años en Lugo, y la incorporación del colocador Rubén Martínez y el líbero Brais Gómez Reino, que proceden del equipo santiagués de Bruxas.
Si bien el equipo visitante es uno de los grandes clubes del voleibol nacional, con equipo femenino en la Liga Iberdrola, Calasancias Coruña intentará aprovechar la baza de jugar en el Barrio delas Flores y la fuerza con la que se presenta el equipo en este inicio de la competición para intentar obtener un buen resultado. Este año la Superliga 2 Masculina se presenta muy disputada, ya que todos los equipos se han reforzado con jugadores internacionales de gran nivel.
Los jugadores tuvieron que someterse a test rápidos de COVID para poder jugar esta temporada.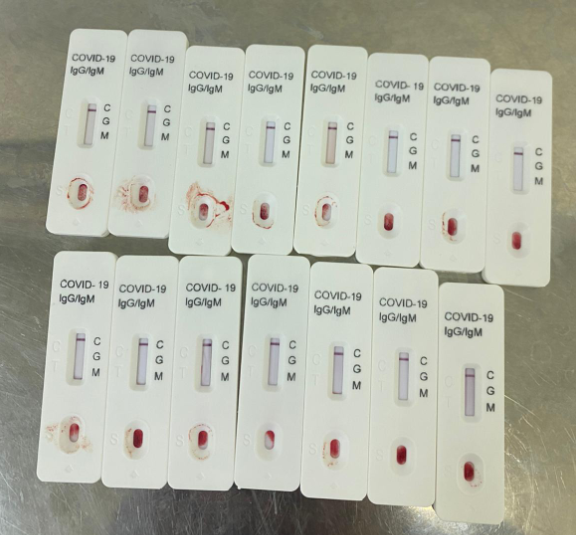 MALE VOLLEYBALL MATCH DAY 1 SM2
CALASANCIAS CORUÑA - CLUB SAYRE MAYSER GRAN CANARIA
October 18th 2.020 at 12:00 h - Municipal Pavilion Barrio de las Flores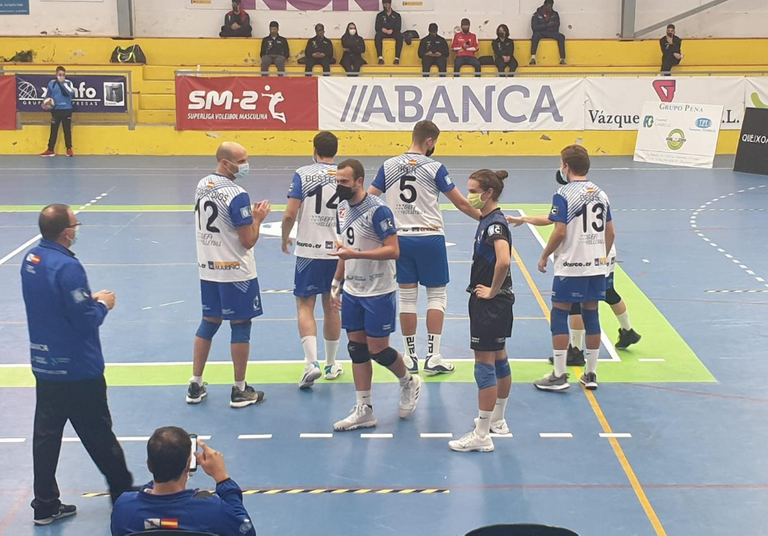 The Men's Super League 2 starts for the team from A Coruña Calasancias Coruña, which will play the first match of the competition at home against the Canarian team of Club Sayre Mayser, next Sunday 18th at 12.00 h.

After a very atypical pre-season due to the restrictions in the trainings because of the pandemic, the people from A Coruña face the competition this season with a lot of encouragement and illusion, as a result of the new group of players that has been created. The Calasancias' team maintains the squad of players from last year's house, reinforcing it with the arrival of the Scottish international player Conor Walker, who will play as a receiver-pointer, the return home of the opposite Guillermo Avendaño, who was in Lugo for some years, and the incorporation of the setter Rubén Martínez and the sweeper Brais Gómez Reino, who come from the Bruxas' team in Santiago.
Although the visiting team is one of the great clubs of the national volleyball, with a female team in the Iberdrola League, Calasancias Coruña will try to take advantage of the trick of playing in the Barrio delas Flores and the strength with which the team presents itself in this beginning of the competition to try to obtain a good result. This year the Men's Super League 2 is very disputed, as all the teams have been reinforced with international players of great level.
The players had to undergo COVID's quick test to be able to play this season.