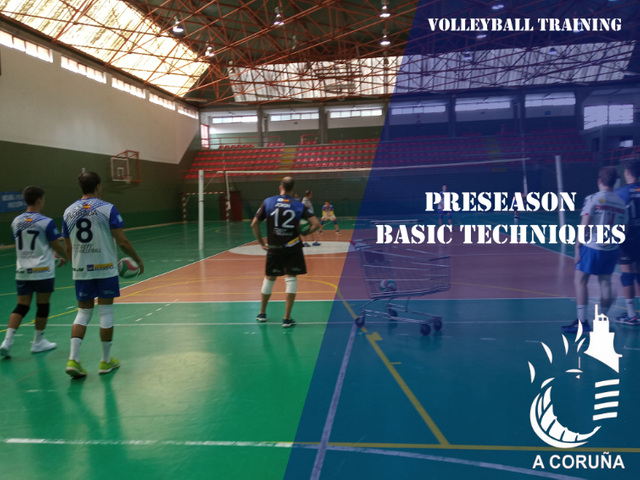 In this series of articles I try to describe some training techniques that I have used during my years as a trainer of base categories and this last year with the SM2 team of Calasancias Coruña.
Warm up
Joint warm-up and warm-up exercises are performed with some continuous running, paying attention to ankles, knees, shoulders and neck. If you have elastic bands, it would also be good to do exercises to strengthen the little hands on the shoulders.

Ball warm-up.
Players are placed in trios or pairs to make pitches and then setting and passing. In the case of threesome will be done with mobility by exchanging positions as shown in the figure.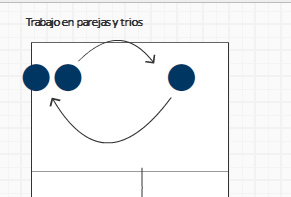 3 vs 3 or 2 vs 2 without displacement
The field is divided into two halves, one side will work in trios and the other in pairs. A trio or pair is placed on one side of the field and the other on the opposite side. The back player defends the ball that will be attacked from the other side, one of the front places and the other ends. In the case of pairs, the player defending will be the same player who makes the attack.
In the case of trios there will be double blocking, the placement must be separated so that the blocking can be overcome even in the case of raising two players.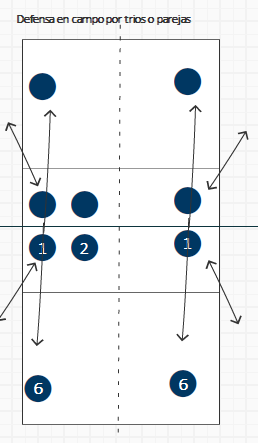 Reception diagonal serve
As in previous training will be done reception of the serve, but in this case with diagonal trajectory, will be rotated between the different receivers, although being an exercise of technique all practice.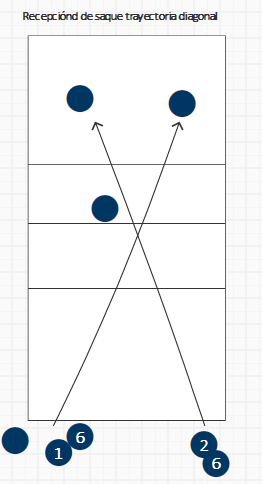 Reception of 3
3 receivers are placed with full serve. A central and a setter are placed to carry out a short attack when the reception makes it possible. Later, a zaguero attack is placed for bad receptions.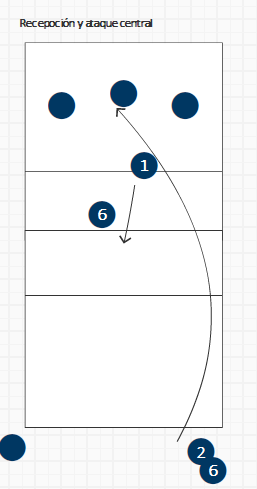 Double-locking wing attack
The entire block is placed on one side. Free is thrown on one or two defensive players and K2 is made with a quick attack, either to the center or to the wings.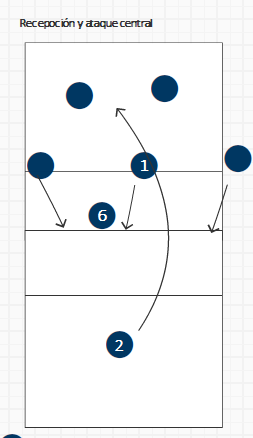 Final stretches and end