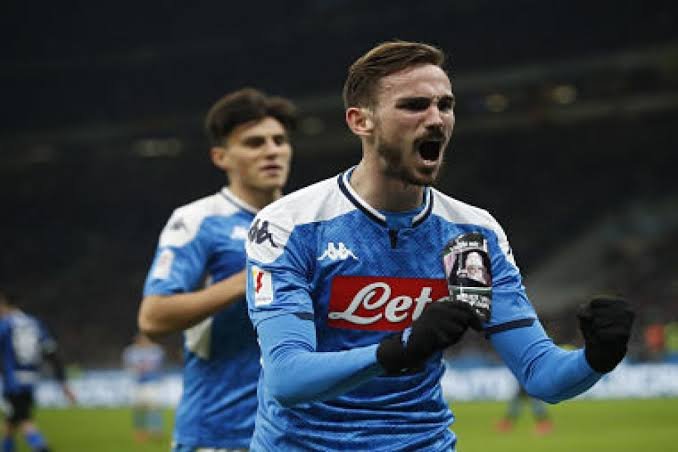 image source
In the first leg of the Coppa Italia between Napoli and Inter Milan at the San Siro, Inter dominated proceedings but it took just a moment of brilliance from Napoli's Spanish midfielder, Fabian Ruiz to give Napoli a first leg advantage.
Antonio Conte's men, coming into the Wednesday encounter at the back of a 4-2 win against Ac Milan at the weekend, a match they rallied in the second half to win after going two goals down in the first.
Inter Milan are currently chasing Juventus for the league title with all they have got and Conte's team are well posed to lift the Scudetto with Conte drilling them the same way he once did with defending champions Juventus.
Judging from the line up last night, Conte is also prioritizing the Copa Italia as he sent out his favorite eleven but they ended up not scoring a goal in front of their home crowd despite dominating in all areas of the pitch.
Inter Milan has a lot of work to do in the return leg as they travel to San Paolo. Napoli with a huge first leg advantage is very likely to fight to the death to make certain they eliminate one of the greatest threats in the competition.
Thanks for Reading