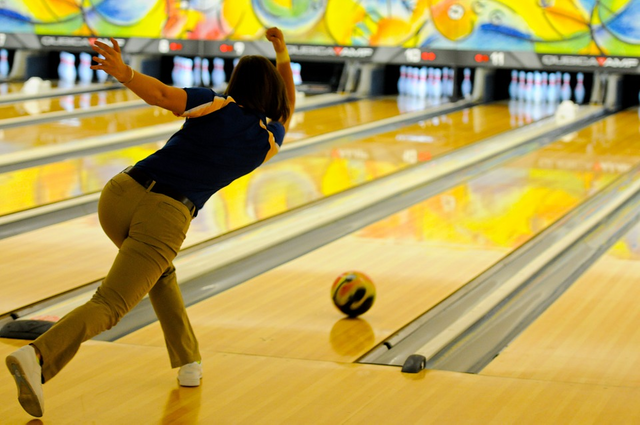 source
---
It really is an age old question and it is one that will elicit a lot of passion on both sides of the argument.
My brother in law has spent nearly half of his life being a sports writer and editor for local news papers. One of the most controversial pieces he ever wrote was the argument that bowling is an activity and not a sport. If I remember right, one of his biggest arguments was the fact that you can drink while you participate which negates it from being a sport.
The PBA and many of its members would probably argue with that premise. In fact my brother in law actually received death threats and hate speech over his article. That is how passionate bowlers are about their "sport". I think he also received a call from someone fairly high up in the PBA asking to sit down with him and state their case so that he would retract his story.
Personally, I am still on the fence. I used to be on mixed bowling league at one point. In all honesty, it was more of a drinking league that passed the time by bowling. I can tell you the senior citizens and beer bellied middle aged men that were on the league with me were a far cry from chiseled athletes.
I can certainly appreciate the skill involved in being a bowler at the professional level though. Having never bowled a game over 200, I can definitely understand how difficult it is. Every lane has different characteristics and nuances, you never quite know what you are walking into.
source
---
I used to spend rainy Saturday afternoons watching the professionals do trick shots like the ones you see above and marvel at the skill they possess.
So what about you? Do you consider bowling a sport or an activity? Is it merely a game you play on special occasions with friends/family, or is it a legitimate sport?
Let me know what you think in the comments!