Since this is my first post using SportsTalk.Social i would like to salute all the members of this community and congratulate the Steemians behind the project! It is really great to see @sportstalksocial bringing all the sports fans togheter in one community (tribe)...


In the past, almost two years ago, i wrote few posts NBA related and if you want to tale a quick look; below are few of them:
NBA Analyze - Same Faces New Places and What is going to happen next!
Kevin Garnett - the profile of a Champion, the image of a Legend!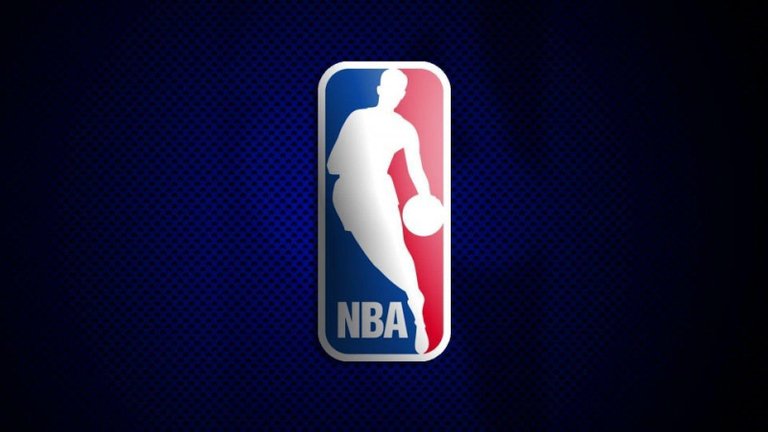 Source: NBA


O man i love this game, and i have been watching NBA for more then 25 years. During this time i been watching a lot of changes and have to admit, even the game changed a lot and it's not anymore like it used to be...
Yes a lot changed with time and this year this "free agency" made me think a lot. Just three years ago we saw Tim Duncan retire after 19 seasons with one team (San Antonio Spurs), same year Kobe Bryant retire after 20 seasons with Los Angeles Lakers and this year Dirk Nowitzki retire after 21 seasons played for Dallas Mavericks. All three with amazing careers and for sure part of Basketball Hall of Fame...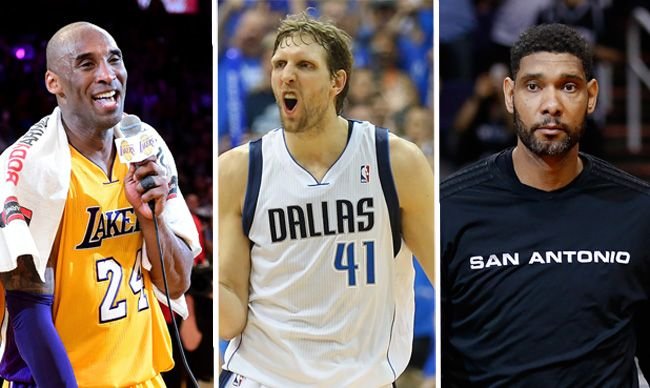 Souce: Yahoo
Let's take a look at the Top of NBA players who have spent their entire career with one franchise:
| Seasons | Player | Pos. | Team |
| --- | --- | --- | --- |
| 21 | Dirk Nowitzki | F | Dallas Mavericks |
| 20 | Kobe Bryant | G | Los Angeles Lakers |
| 19 | Tim Duncan | F/C | San Antonio Spurs |
| 19 | John Stockton | G | Utah Jazz |
| 18 | Reggie Miller | G | Indiana Pacers |
| 16 | Udonis Haslem | F | Miami Heat |
| 16 | Manu Ginobili | G | San Antonio Spurs |
| 16 | John Havlicek | F/G | Boston Celtics |
| 15 | Dolph Schayes | F/C | Philadelphia 76ers |
| 15 | Hal Greer | G/F | Philadelphia 76ers |


This year the "free agency" made again a lot of changes in the teams rosters as a lot of key players left their teams. Anthony Davis joined Lakers after a lot of years with the Pelicans, Kemba Walker joined Celtics after a lot of years with the Hornets, Kyrie Irving and Kevin Durant joined Nets, Derrick Rose joined Pistons, Jimmy Butler joined Miami, Kawhi Leonard and Paul George joined Clippers and the examples can go on and on...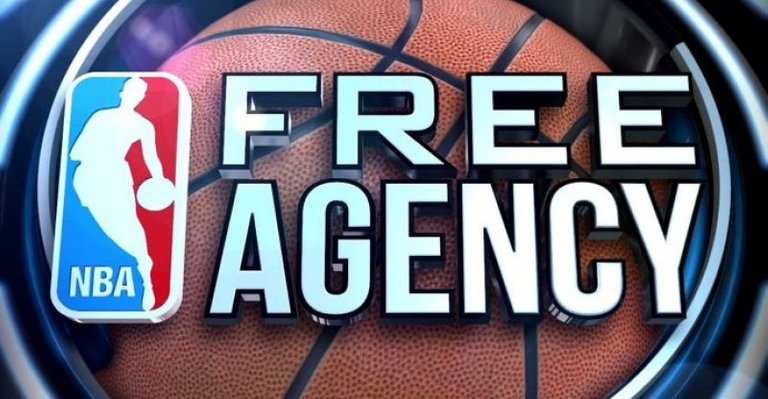 Source: NBA


I understand that all generates a lot of excitement around the fans as it does spice up the things and NBA it's in a new age of sport, but are we going to see in the future a player who will play his entire carrier with only one team! When we talk about NBA can we still talk about Loyalty?
Honest to be i don't think we can talk anymore about NBA Loyalty and it Completely lost it's Value... sure we still have Damian Lillard with the Trail Blazers, Giannis Antetokounmpo with the Bucks, Stephen Curry and Klay Thompson with the Warriors and Russell Westbrook (at least for the moment because there are a lot of rumors he might be traded) with the Thunder. But again i strongly think that there is no more NBA Loyalty and even worst it Completely lost it's Value; and from my point of view here are few things that generate all this:
Unloyalty by franchises!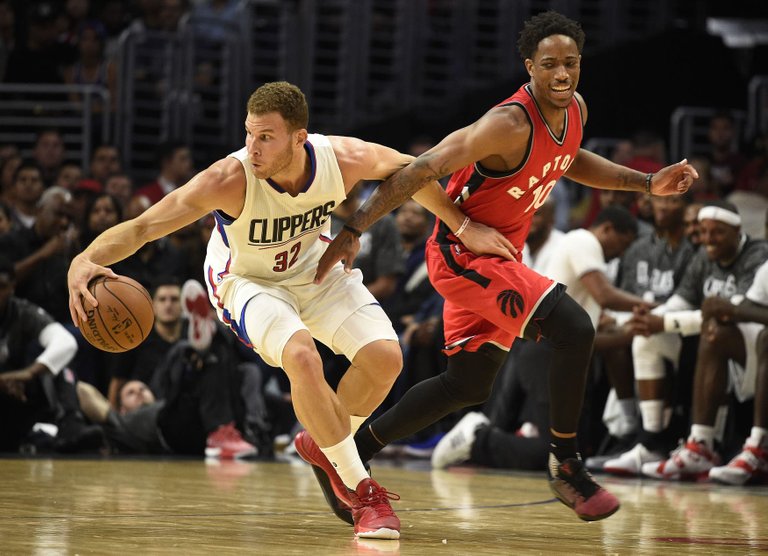 Source: NBA


Here i will mention the case of Blake Griffin and DeMar DeRozan. Of course there are a lot of other examples but i really don't want to make the post extremely long...
If you remember on January 29th 2018 Clippers have agreed to trade star forward Blake Griffin to the Detroit Pistons in exchange for Tobias Harris, Avery Bradley, Boban Marjanovic, a first-round draft pick in 2018 and a second-round pick in 2019. It was really a seismic trade because Griffin was playing his best game and just signed a five-year, $171 million contract in that summer after he refuse better deals from other teams and show his loyalty to the Clippers organization. In other words just five months after he signed his great contract and show his loyalty was used as "ammo" in a crazy trade.
On 28 July 2018 San Antonio Spurs trade Kawhi Leonard to Toronto Raptors for DeMar DeRozan and few other players. I know a lot of people sow the trade as a very interesting one but for DeMar DeRozan things were different. After 9 years with the Raptors organization he really wanted to stay with the team. After the trade DeRazon posted on Instagram: "Be told one thing & the outcome another. Ain't no loyalty in this game. Sell you out for a quick bit of nothing ... Soon you'll understand ... Don't disturb."
I think his words are saying everything and i will stop here with the Unloyalty by franchises.
Money... Money... and more Money!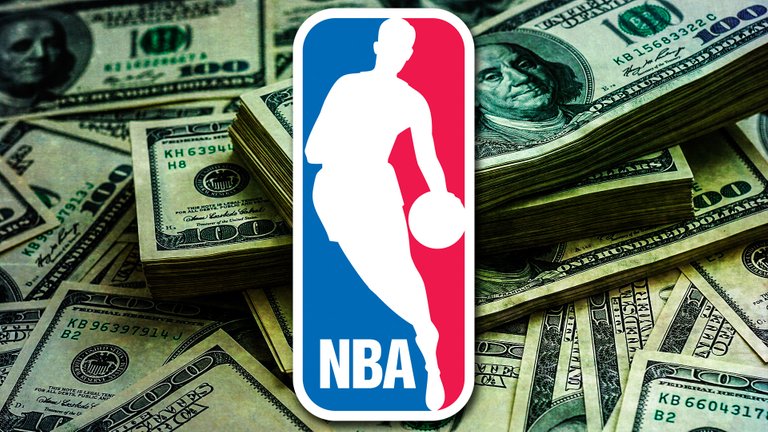 Source: SportingNews


Maybe i should start with this from the beginning. We live in a society where money are everything and sports in general are following the same path and unfortunately NBA doesn't make any exception. Or maybe is that part of our human nature called greed... Of course not only the franchises are unloyal, the players are too!
This days there are players who can afford to leave even more then 20 mil USD on the table just to move to a different team where they will be in the spotlights and where they can sign like this a better advertising contract.
And if we talk about money and how NBA has changed because of that then lets talk a little bit about numbers: Magic Johnson made in his entire carrier 23 mil USD and Kyle Lowry will make just for 2019-2020 season 33 mil USD. And since i mention better advertising contracts i will give again Magic Johnson as an example. In 1980 he signs with Converse a deal for a very long time worth 2 mil USD. In 2014 Damian Lillard signs a deal for 10 years with Adidas worth 100 mil USD, while in 2012 Derrick Rose signs with the same brand a 13 years deal worth 185 mil USD. But this is nothing compare with how much Lebron James and Kevin Durant are earning from their contracts with Nike. I am not even going to mention since they are the highest-earning active players when it comes to shoe endorsements.
Is there anything more that i should add?!?



Of course there are other factors that made me fell that there is no more loyalty in NBA, so i will stop here. I still love the game!!!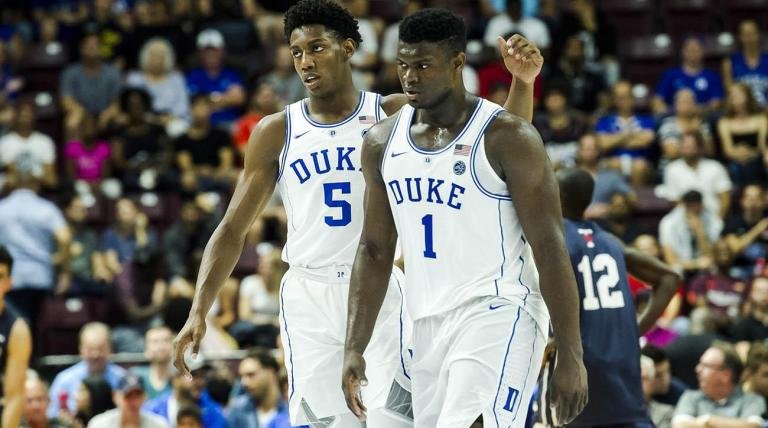 Source: NBA


A brand new generation joined NBA, a very promising one and i am looking forward to see them playing and why not see them loyal.
It will be great to see from your comments which player you think it will manage to stay for his entire carrier with one franchise!