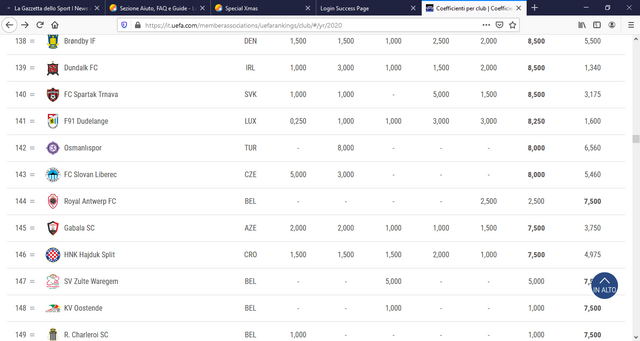 Dear friends
so after this european season ended for Dudelange and we want to watch the actual Uefa ranking.
As you can see, Dudi keep his position and they are 141 in ranking.
Being in top 100 is too early, but compare with last season, even we get 4 points instead 1, Uefa gave us only 3 points, so we have not jumped over.
Anyway we know this was another great season and we will wait next one to see what will going on.
I would like to say thank you to active users who have bet during this season:
@loro68
@pifc
@ritxi
@alberimsi
The comment from them to this post about our service will be highly appreciated and of course rewarded with bounty.
So for this season is all, lets see next year with a new miracle...:)))