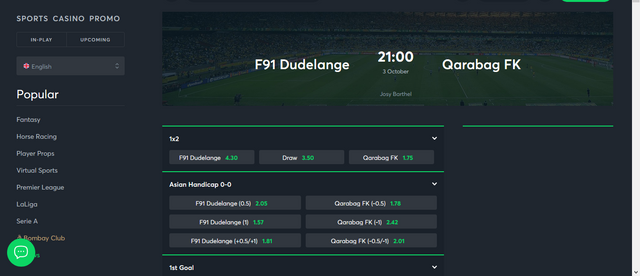 Dear Dreamers
next week we will see second round of Europa League group stage where our beloved team Dudi will have very important match against Qarabag FK.
Like the first round, for betting company, Dudi will loose due to the difference of Uefa ranking position, Qarabag play last seasons in Champions League, so as usual we will believe that Dudi can end the game without loosing, so we will bet on won for Dudi or draw and the odd for it will be x2, so every steem bet can get double.
Anyway if someone want to bet against Dudi, so Qarabag winner, the odd will be x1.75, so every bet will be accepted.
If you believe in Dudi send your bet amount to @intellihandling with memo Dudi OK, if you do not believe with memo Dudi KO.
As usual we will add a bounty to this post and if you will make the bet, please comment on this post in order to get your portion of bounty as thanks for use our service.
The game will start next thursday at 21 CET, so the bet to be valid must be send before thursday at 20 CET.