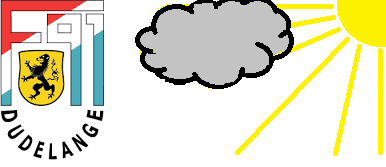 Dear friends
so last thursday our beloved team Dudelange loose the match with Apoel and loose all hopes to qualify to next round.
Anyway we must understand that between the two teams there are over 70 positions in Uefa ranking, so what they did in the first game was more a mistake of Apoel than a real result on the field.
Dudelange this year did another record, get 3 points in Europa League and it means to not be the last team of group stage like last year.
Next and last match will be in Azerbaijan against Qarabag, so we will follow them in the last game, sure they will do their best to score at list a goal, which will be our bet.
We are from Poland and our teams did not come to group stage for already 2 years, thats why we support Dudelange because their country is small and the teams there are very low level where who play is doing by enjoy more than business, because this football era is based on money and business.
So what do you prefer, to support strong teams with their economic power or small teams with their enjoy of play?