Today I have achieved 100,000 staking sports tokens.
Actually, I did not start the activity on the day when the sportstalk was launched, but I think it is a result of staking out much of the reward.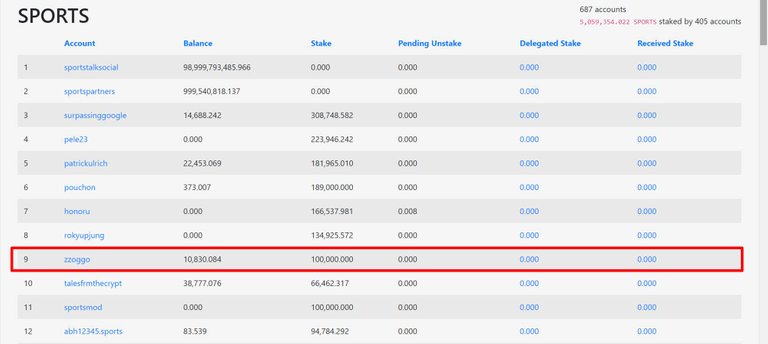 https://steem-engine.rocks/tokens/SPORTS/richlist
Now my rank in richlist is ranked ninth.
It is still far from being a godfather of the community.
What I came up with after finding ways to contribute to the community is getting a good posting recommendation.
Is there a quality posting that you have spent a lot of time in, but a posting that only received low rewards?
If you know such a posting (including your own posting), please advise.
I will check and make the appropriate compensation.
I will up-vote for 10 postings.
In the future, I will try to solve various problems for activating the sportstalk community.
Thank you.