LA Dodgers Ryu Hyun-Jin's 11th victory, and Ryu Hyun-jin's record of Korea's KBO
Ryu Hyun-jin of the Los Angeles Dodgers has achieved 11 wins.
The Dodgers' defense seems to be getting a little nervous every time Ryu Hyun Jin plays.
There was a mistake in this game.
However, Ryu Hyun Jin succeeded.
It is Ryu Hyun Jin who is currently playing league in Cybai pace of MLB.
Ryu Hyun-jin thinks that when he was in the Korean KBO league?
At KBO, Ryu was a member of Hanhwa Eagles.
In the first year of his debut, Ryu Hyun-jin showed his victory in the league, rookie award and MVP.
However, Ryu Hyunjin still continued after that, but the team record was the worst.
The Hanwha Eagles used to be at the bottom of the league in all areas, including defense, offense, and mistakes.
I'll show you some interesting pictures.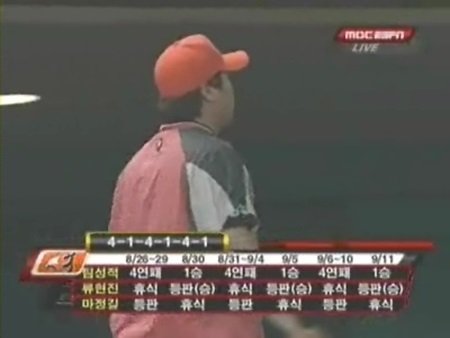 This picture means that the Hanwha Eagles victory requirement is Ryu Hyun Jin.
KBO pitcher rotation is five days.
So, Ryu Hyun-jin's victory day, and the other day the pitcher's record shows that he lost.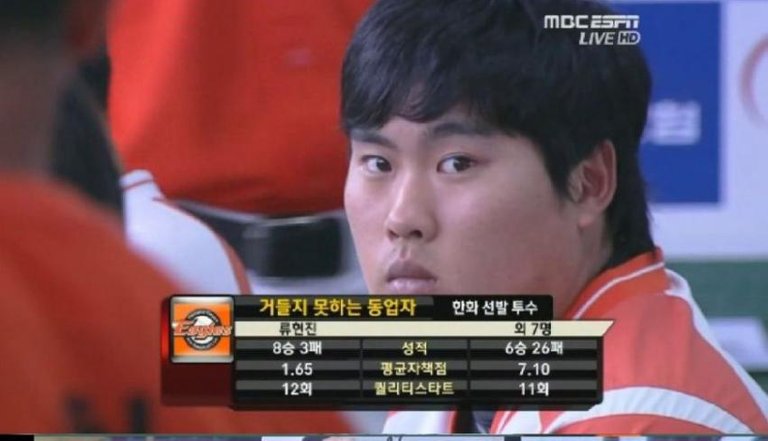 This photo compares the performance of Ryu Hyun Jin with other starter pitchers of the Hanwha Eagles.
On the left is Ryu Hyun-jin's score, and on the right is the score of seven other pitchers.
Ryu Hyun-jin's score was that great.
---
Ryu has never won a trophy in the Korean league.
If he was not Hanwha Eagles but another team, his ability would have been much better.
I think KBO's efforts and mental state management methods have helped me a lot in MLB.
I hope that Ryu Hyun Jin in MLB will be a big success as he has had a hard time.
---
---