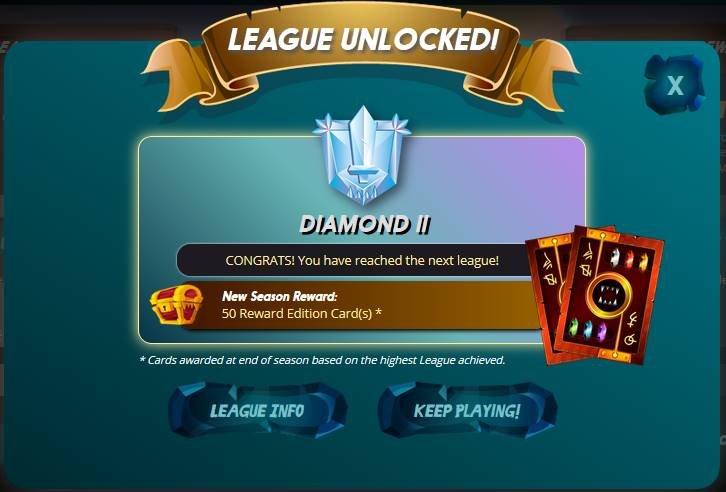 Reached Diamond II before travelling
Hello friends🕺,
Thanks for dropping by and here is a summary of my actifit report today.
I spent most of the day around different locations trying to finalize my travel plans tomorrow. It hasn't been easy because there is just so many things to put in place in just a short time. How time flies when you have so much to do is what I don't know. I thought I would sleep on time today since my journey starts tomorrow but I haven't started packing yet.
My son and I just fed the rabbits at the farm, I've been doing some crash cause on that in a short time. One of the Doe (female rabbit) is due while I'll be away, I've alerted the Vet, my worker and told my son what to do in case no one is around when it happens. Hopefully, all will work out A ok.
I reached the diamond II league on the splinterlands battle front today. I couldn't complete the daily quest because I had the task of winning one tournament battle, unfortunately, I haven't been in a settled situation, I entered for different tournaments but I kept missing the starter time. Oh well. I've reached the Diamond II league for the first time, so that is good enough for me. My first season I ended at the Gold III league, second season Diamond III, third season Diamond III and forth season, this season I hit the Diamond II league. This is great.
Least I forget, I will be traveling to the Eastern part of Nigeria, it will be different cities though, Onitsha, Owerri, Umuahia and Aba or Port Harcourt. I have so many friends I need to connect with so it will be a very tight busy time for me, it should be entertaining too.
Thanks for reading. Keep your comments coming and follow me if you have not already done that. Again, thanks a lot for your support to me always.


7297