This season that ended yesterday I achieved my best result: Champions League II with 120 reward cards, reaching the 4279 rating mark and the 133rd position in the absolute ranking.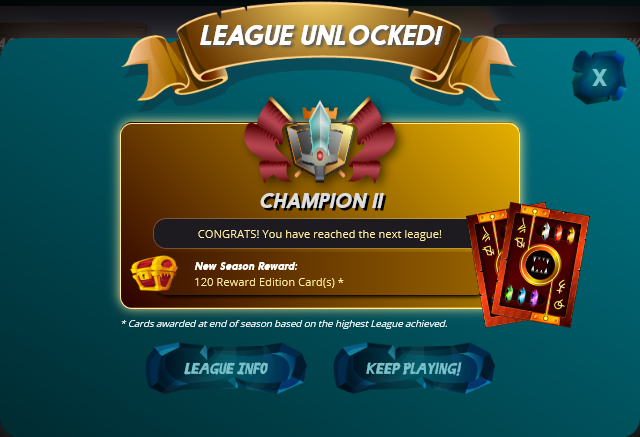 For a moment I thought I wouldn't be able to make it because just 3 hours before the season was over I was at 3800 Rating points and the task of reaching 4200 seemed impossible.
I made an effort not to give up, especially since it was already dawn here in Brazil and my eyes were starting to close in sleep.
I kept playing and playing without discouragement and kept my concentration at all costs.
The last battle I had to play to finally reach my goal was particularly impressive, instructive and meaningful, and will be etched in my memory: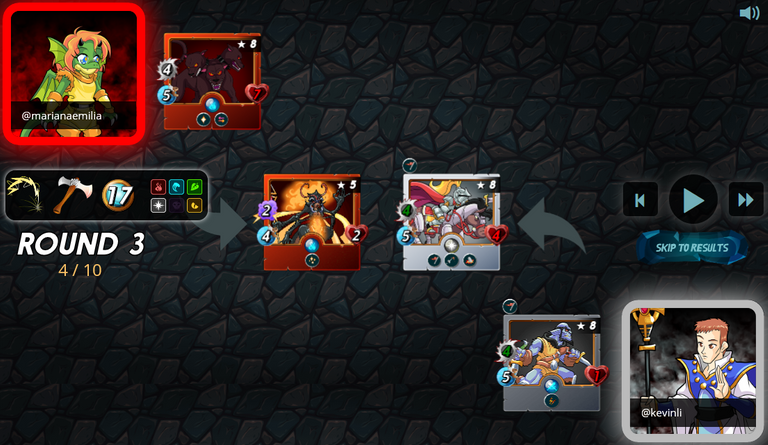 In it, one of my favorite cards and about which I had already written a post another day, the Beetle Queen, played a pivotal role for the win!
But this was the message I wanted to give: Don't give up, keep playing as the last hours before the end of the season may be the most conducive to a spectacular winning rally!!
---
Images: @steemmonsters
---