The community of our favorite crypto game is magnificent.

People write stories, compose songs, talk about strategies and statistics, and recount their experiences and adventures through the kingdom of Splinterlands.
Today I discovered even a poet in The battle of the brains by @sayee

Every week the @splinterlands account launches official challenges, this time the theme is an earthquake, and from countless amazing posts we select these by @anouk.nox.spt and @golddeck
Share your battle weekly contest: Earthquake!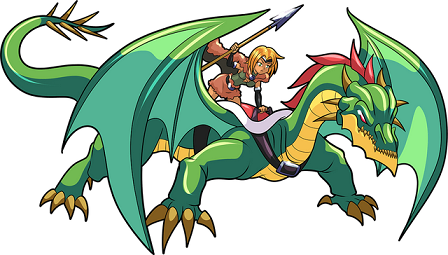 Catching my opponent in a snare during an earthquake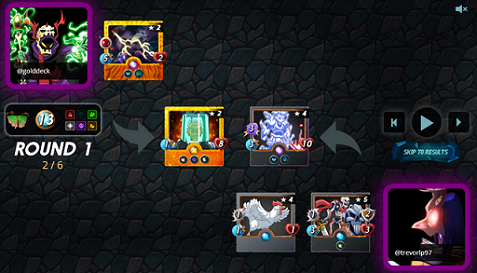 Now a little more art, this time with @yanes94's drawing...
Splinterlands Art Contest - Malric Inferno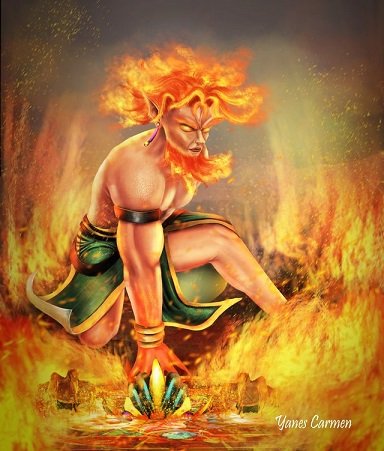 Another very common type of publication is to report on your daily quest.
At first, people just showed the cards they received as a prize and some brief comments, but the level of richness and detail that these reports can achieve is becoming increasingly elaborate, for example, in this post by @ketcom
Investment In Splinterlands Quest, Legendary And Alchemy Potion – 65 Report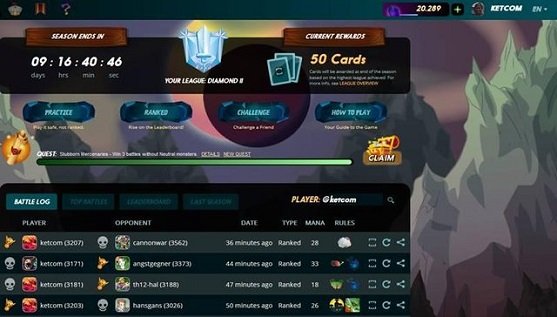 A very impressive standard publication that some users produce is a review about cards, this kind of material helps a lot to newcomers, as well as experienced players who want to meet the new monsters released in the market, here I bring a post from one of the masters...
Splinterlands Card Review Untamed Earth Epics and Legendary Cards by @stever82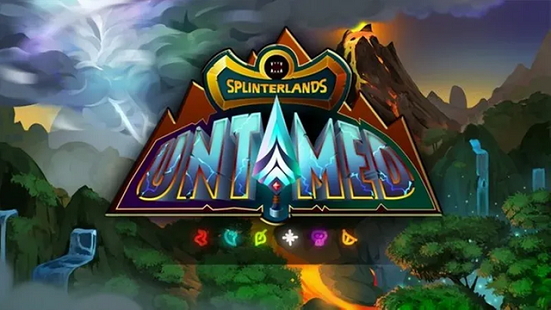 Now about the markets. Splinterlands is a game in which you can make you money, and card markets are an essential aspect.
The most well-known market is certainly Peakmonsters with its classic card rental tool, but here we have a new market that is very successful, see in these two very complete posts, all about MonsterMarket
MonsterMarket Why you should use it ? by @tsnaks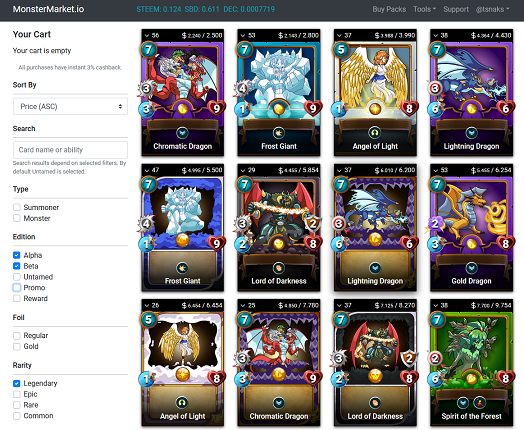 And MonsterMarket.io - Added Starter Set, New Filters, Referral System, and SteemConnect Login by @reazuliqbal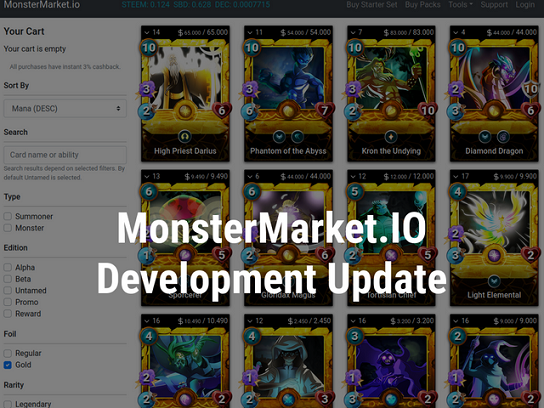 To finish a very common question that plagues many players, should I sell my cards?
Getting RID of some Un-wanted Cards and collecting needed ones..... by @rehan12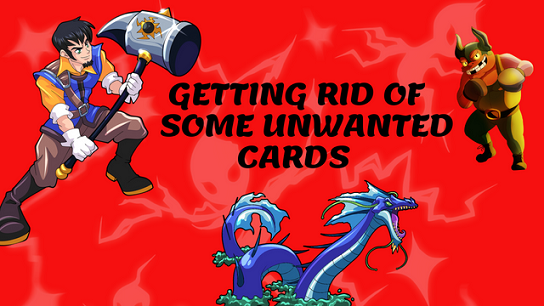 Well, this first edition is quite long, because I have not been publishing practically since last year, but the idea of these newsletters is that they are more frequent and shorter so as not to tire the reader with too much text.
I hope you enjoyed. Leave comment, criticism or suggestion, please. Let's go to the next.
---
All images from original posts and @splinterlands
---