Thailand Lantern Festival is a light festival on the full moon day in November.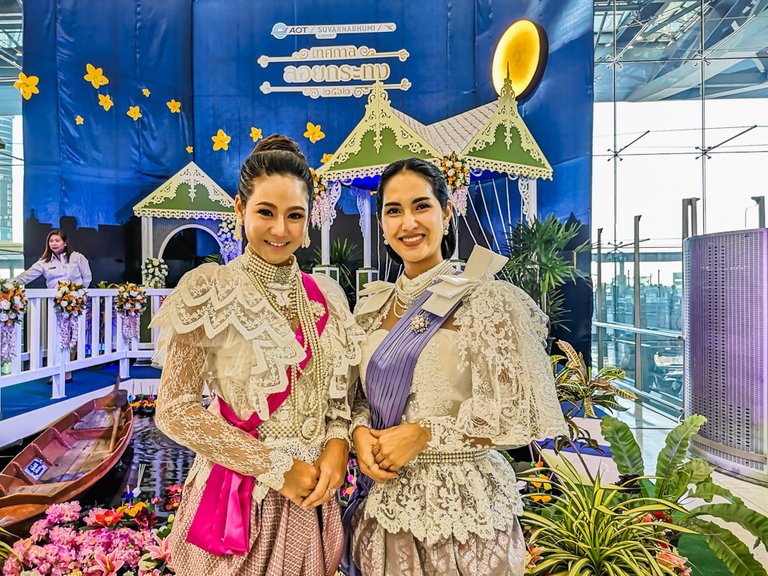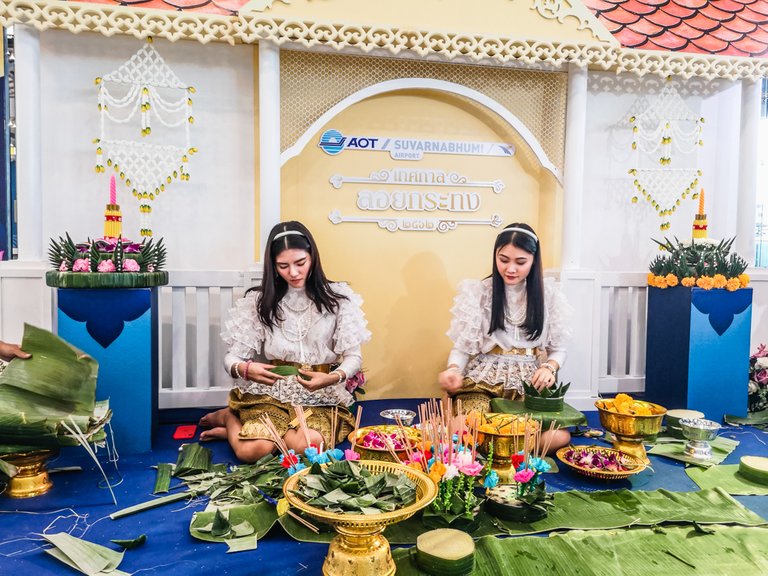 Every year, Loy Krathong falls on the night of the 12th lunar month (usually in November), at the end of the rainy season when the full moon lights up the sky.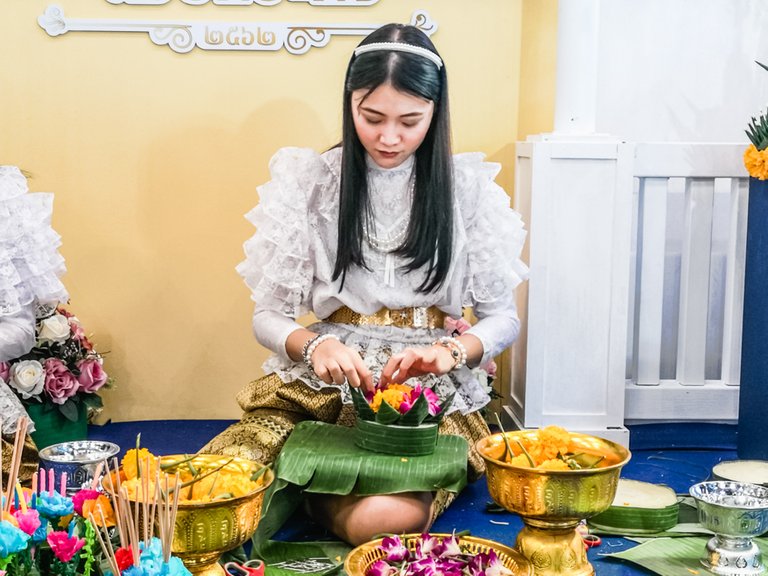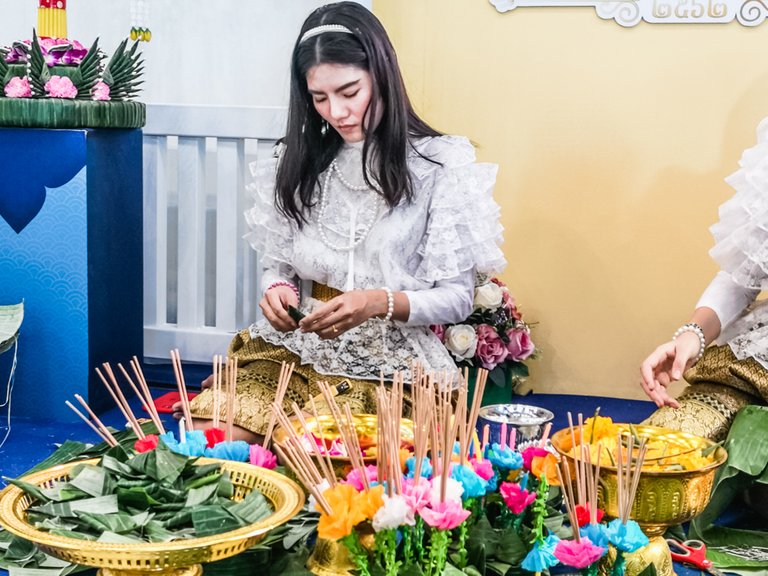 Thais celebrate Lantern Festival for many reasons. As the main rice harvest season ends, it's time to thank the Water Goddess for a year's worth of her abundant supply, as well as an apology for polluting the waters.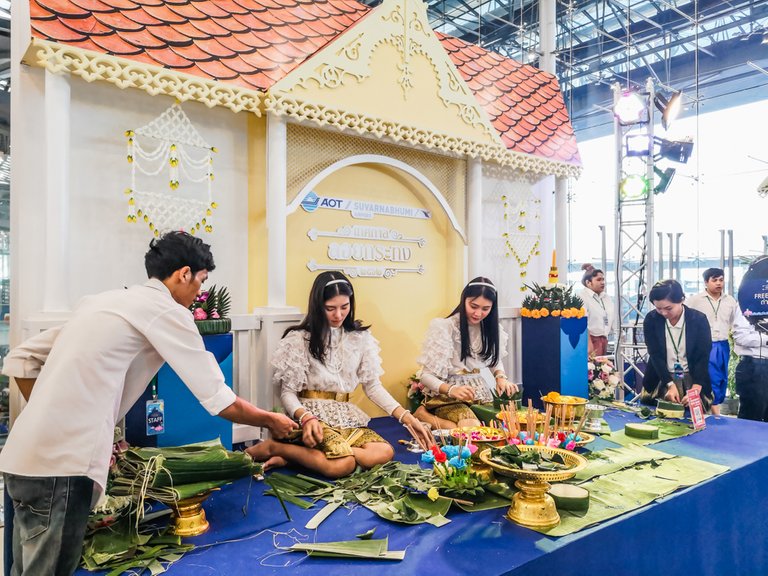 "Some believe that this is the time to symbolically 'float away' all the anger and grudges you have been holding onto, and including a fingernail or a lock of hair is seen as a way of letting go of the dark side of yourself, to start anew free of negative feelings. "
I was pleasantly surprised to saw a special section of the Bangkok airport where people were created lotus-shaped baskets, decorated with candles and flowers and they releasing baskets in water. I also put such a basket in the water.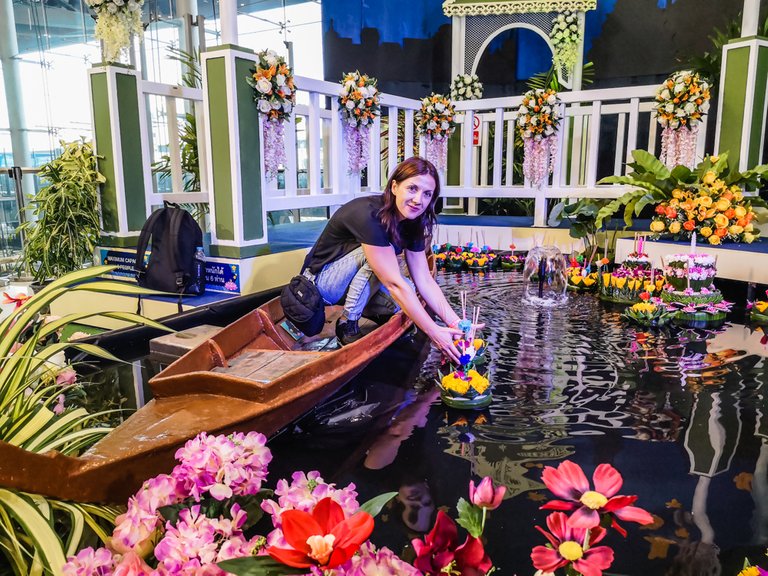 Have a nice day Steemians and Actiffiters!
---
How to join Actifit: That Rewards Your Everyday Activity?
➡ Download @actifit mobile App - From Google Play , From AppStore
➡ Start your activity. Reach a minimum of 5,000 activity count.
➡ Post via App to the Steem blockchain, and get rewarded!



15724