Steem has Positively Impacted my finances, Skills-set and Investment Consciousness in the last 2 Years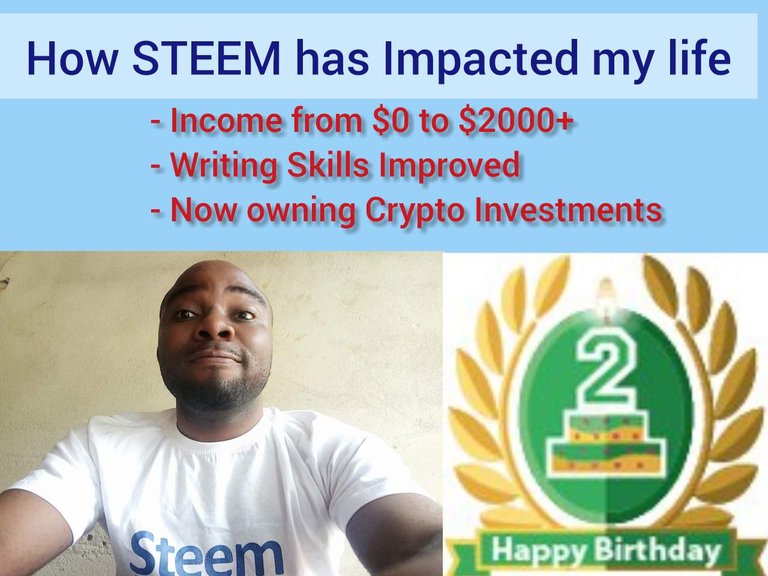 There would have not been a better to pen this write on how steem has impacted my life than today. I thank @Theycallmedan for seeing reasons to have extended this contest's dateline. It thrills my heart that I have spent 2 years, yes, 730 days on the site blockchain.
Introduction
My testimonies could be seen as valid being that I've seen the good days (of abundance) as well as the low days. I joined steem on the 24th day of January, 2020 and that was through a free account created after my request here. @Tomlee invited me to join steem with reasons that my passion for writing wi be rewarded.
I started my Steem journey with no dime, that is, I did not invest any cent nor Kobo (my native currency) to start my earnings on Steem. In fact, the main aim was that I have seen a community I can access intellectual content for free to boost my writing career.
At the initial state, putting up contents on the platform was somewhat discouraging especially when I saw others making triple dollar digits while I barely made 50 cents. Since, my interest was more of the beautiful content I fed my eyes and brain with, those were salient reasons to continue. Within the first 40 days, I didn't make a post. I was busy reading and learning from others.
Here is my introduction post made in March 5, 2018. After two days, I made my first debut post which earned me about $4.7. That was a huge motivation for a beginner that I was. At this point, I saw the difference between steem and other socialmedia platforms like Facebook that sucks our data without nothing in return. That gave me a testimonial to begin to talk to friends about Steem.
My major engagement in steem blockchain has been creating contents. I write and do that for passion sake. I basically write about myself, my experiences, places, faith, motivation, sports and other writing prompts.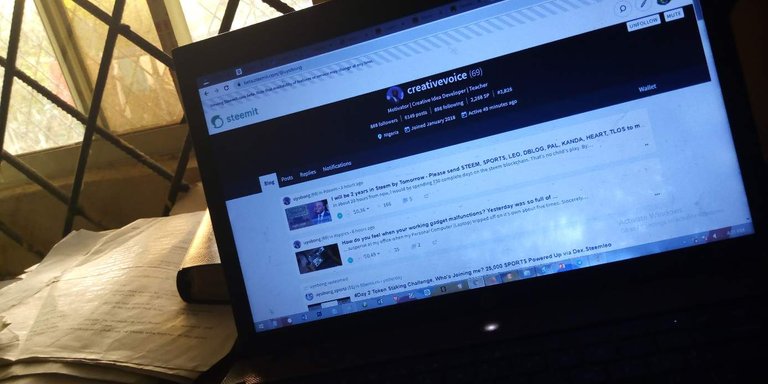 I am also a consistent promoter of Steem blockchain and its projects through my writings.
---
Turning my Research Hub to a Steem Hub
Having seen how awesome steem blockchain would be, it began to show off steem to my workers and clients. I began helping some who were interested to Onboard and also taught them how to go about it. The office became a hub for steemians in Uyo, Southern Nigeria.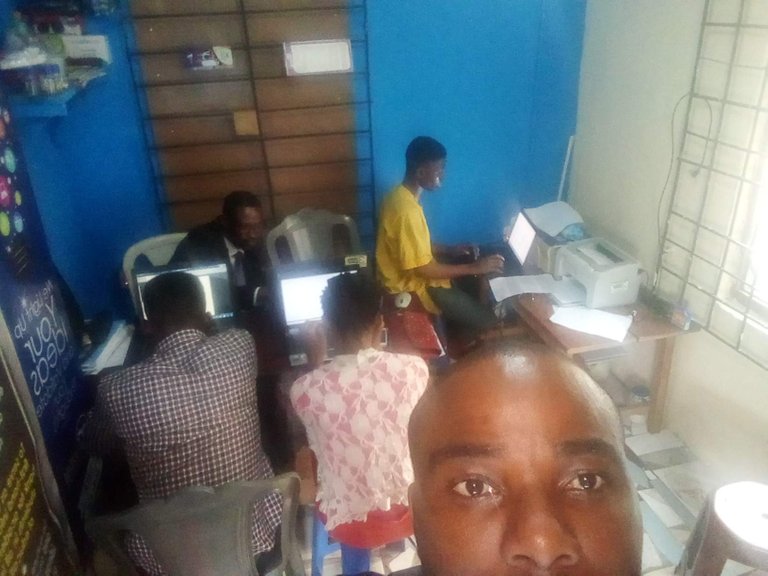 I have been able to Onboard over 100 new users to steem within the two years period. I furthered in a bid to Promote Steem started to receive steem and SBD as payment for services I offer in my hub. Below is an excerpt of my flex banner showing my services and how clients can get to pay with steem and also learn for free.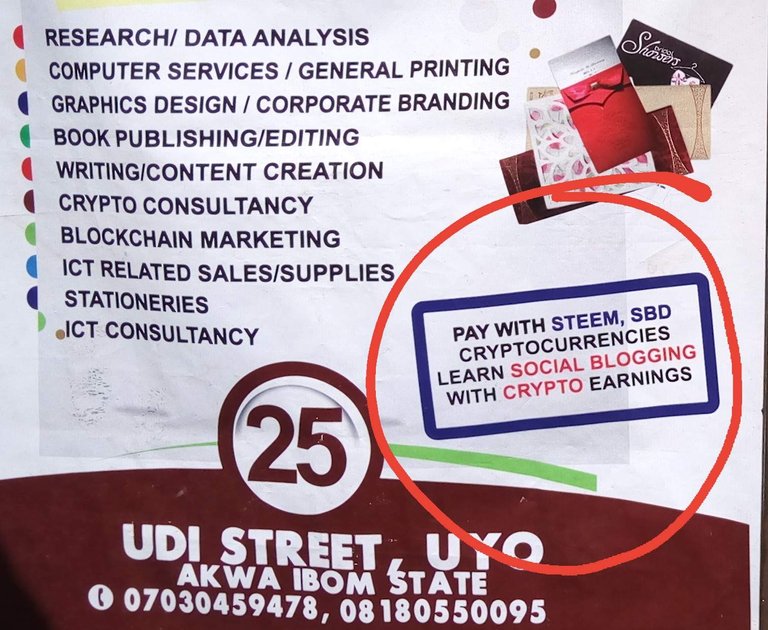 ---
Sometime in 2018, i discovered Steemchurch, the first Blockchain church built in steem by legendary @Sirknight. This family became my home on Steem blockchain and still is. There we share our faith, love and enjoy love Curation on a daily basis.
I make bold to say that Steemchurch has contributed about 30% of my overall earnings on Steem blockchain for these years.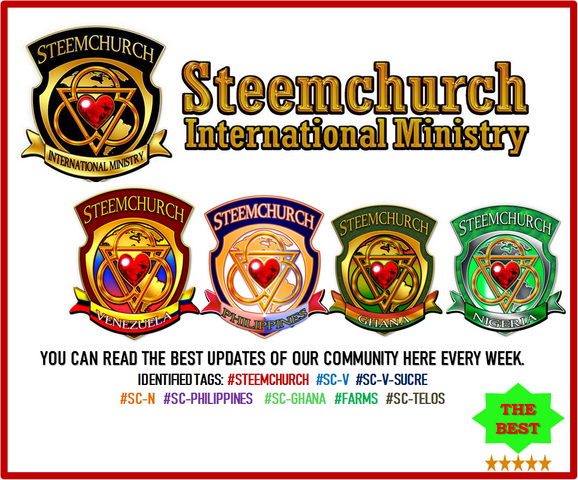 ---
I've always had a phobia for facing the camera. However, this has become history as I kept seeing savouring Video creations from steemians. I was motivated to start video contenting on @Threespeak. It's been awesome all the while. I see threespeak as the best video creating platform so far and I'll keep telling people.
With threespeak, I've been able to reward my video content fans with over $100 comment rewards in the last four months. It doesn't happen elsewhere than on Steem Blockchain.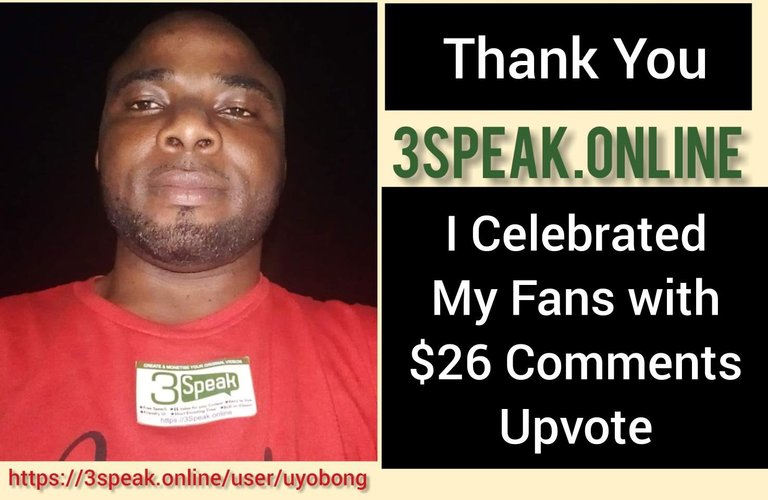 ---
My Investments in SPORTS and other Steem Tokens
Sometime in July 2019, the steem tribes emerged and I started using the steem-engine. This is when I caught the investment vibe. I chose to convert my Steem to tribes tokens instead of selling it off at the low rates then. This I did because I saw it as a way to be able to co-build the system and to invest into the system too.
Today, the decision I took some months back is birthing huge investments on steem. Today, my alt account @uyobong.sports now holds over a million SPORTS token and I now curate. I couldn't imagine seeing my sports account feel like a Steem whale when I hit the 1 million token stake mark.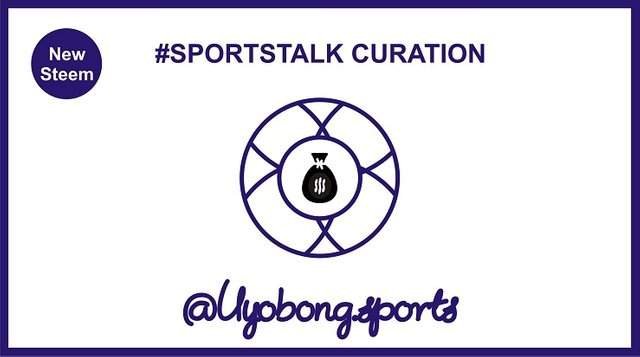 Now, I do not operate in steem as someone who comes in to suck from the system, I build it because I know I have some huge Investments in the system. I also see myself brainstorming on ways to help build the tribe and Steem in particular. This is why I am agitating for the onboarding of the Nigerian Professional Football League (NPFL) to steem.
I see sports as a huge content space with many innumerable fans all over the world. Assume a club like Manchester United has a steem account and then you'll see all fans troop in here.Every where I meet sports lovers, I tell them about Steem and @Sportstalksocial.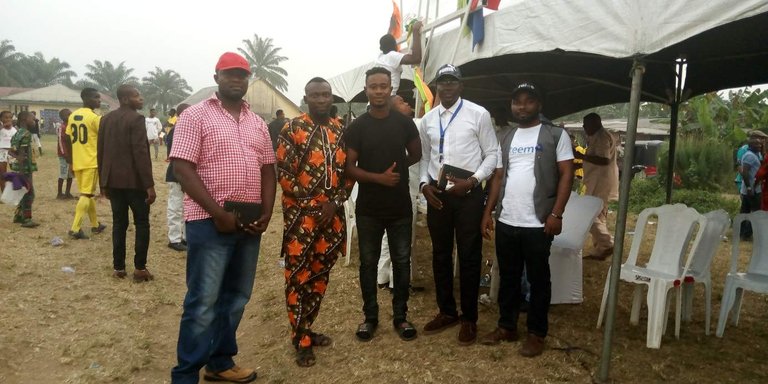 I recently officiated the grand finale of a community football tournament. I maximized the opportunity promote steem. I showed off my Steem branded t-shirts and told players and sports writers how awesome the platform is.
Shortly, when I'm done with the beurocracy of the NPFL team managements, we'll see an influx into this blockchain coutersy of sports.
Conclusion
I feel like writing a book on Steem because it has opened my eyes to blockchain and decentralization of the internet space. I now see all my projects around steem and it's cool. I have enjoyed the impact of Steem financially, skills upgrade and Investment wise. More are on the way.
Posted using Partiko Android
---
---