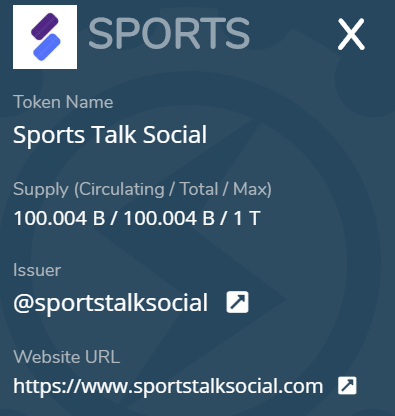 100% Gains in 3 Days
Three days ago I wrote this post, which suggested one of the most economic approaches to have an orca status - by buying and staking the SPORTS token. At that time SPORTS was trading between 0.00300 to 0.00445 Steem/SPORTS but now it's currently trading between 0.006 to 0.007 Steem/SPORTS. Roughly, that was almost double the value in Steem if you bought earlier. An orca status (50k SPORTS Power) 3 days ago would have costed you at least 150 Steem in the markets but now it could cost you between 300 Steem up to 350 Steem!
Worth Celebrating?
But is it really okay to be happy and celebrate the gains? My current feelings about the markets are mixed. I'm glad that I traded some steem for bitcoin when it's at 6k and also most of my investments and token holdings on Steem Engine is paying off, but my heart bleeds for the mother currency. Steem has been one of my favorite blockchains ever since. I invested in a few other currencies but am not really active in their communities. The way Steem drops in value relative to others is alarming. We used to rank in the 20's of coinmarketcap a few years ago and now we're in the exact opposite side of the charts. You don't have to be a technical expert to know something is off. Bitcoin at 65%+ dominance can potentially weed out most alts if this trend continues. Being at the bottom of the rung even worsen the possibilities of survival. During the dot com crash, out of many only a handful survived like amazon and ebay. If history will repeat itself what are the chances of Steem to belong in a similar group?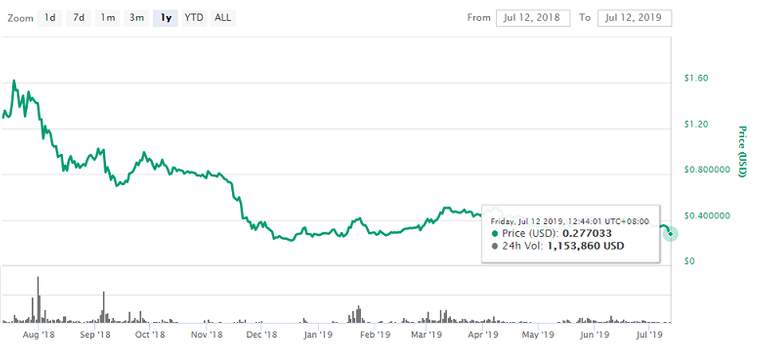 It's been a year
Putting Faith on Steem
The other day I was reading an article about some billionaire who is still waiting for bitcoin's price to stabilize just a bit more before entering the crypto scene. I forgot his name (I'm very bad at remembering names, even forgot a name of a cousin once) but that's not really important. If I remember it correctly he said the value of a currency depends on the faith of the people holding it and I agree with that. Faith is a word something beyond trust. This is how the largest religions like Christianity and Islam withstood the test of time. The influence of a religion is like the value of a currency, both influence and value are held by the collective faith of its people. So, do you still believe in Steem? You have to! Putting our faith on Steem in these darkest times is the least we can do.
Closing...
This turned out to be quite a ramble, I apologize. Most of us (including me obviously) are into profits. Although I do not and will not participate in the seven77 challenge (Shy on cam) I have nothing but admiration and utmost respect to people like Nathan Mars who are being selfless for the sake of Steem. I cannot do that, most of will not even if we have the ability. The best thing we can do is to put even our tiniest faith together with the bigger ones to form a collective and more solid force. Keep on creating good content even at low rewards. Keep on Playing Splinterlands. Curate wisely. Interact with people. Spread the word. Buy Steem. And most importantly, profit without neglecting our moral compass. Even small things when done by thousands can create a movement. Let Steem be a survivor of the future.