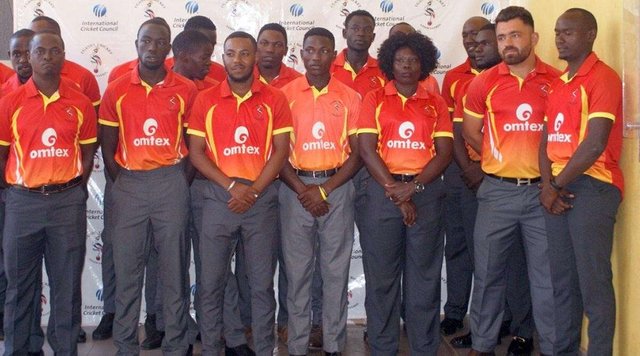 source
In the second T20 match between Qatar and Gonda, Qatar defeated Uganda by 28 runs. Let's know in more detail.
The second match of the t20 series between Qatar and Uganda was played yesterday at West End Park International Cricket Stadium Doha , in which Qatar beat Uganda by 28 runs. Uganda won the toss and invited Qatar to bat first. Qatar batting first made 154 by losing 4 wickets in 20 overs, with Kamran Khan scoring a 59-run half-century in 49 balls, Mohammad Tanvir 29 off 22 balls, Zaheer Ibrahim 27 off 27 balls, Imal Liyanage 16 balls. 22 runs and Khurram Shahzad scored 10 runs in 5 balls. In this way, Qatar batting first scored 154 losing 4 wickets in 20 overs and set a target of 155 runs for Uganda.
Uganda, chasing 155 in the second inning, managed to score only 126 runs, losing 7 wickets in 20 overs and lost the match by 28 runs, Uganda did not have a good start, with Kenneth Viswa 39 runs off 23 balls, Arnold Otwani. 20 runs in 18 balls, Roger Mukasa scored 24 runs in 38 balls, Deusdedit Muhumuza 12 runs in 10 balls, Zephania Arinaitwe scored 8 runs in 13 balls and Trevor Bukenya scored 8 runs in 4 balls. Thus Uganda set 155 runs in 20 overs. The whole team was able to score 126 runs after losing 7 wickets in the chase, and the match was F suffered defeat by 26 runs.