Hello OCA Community!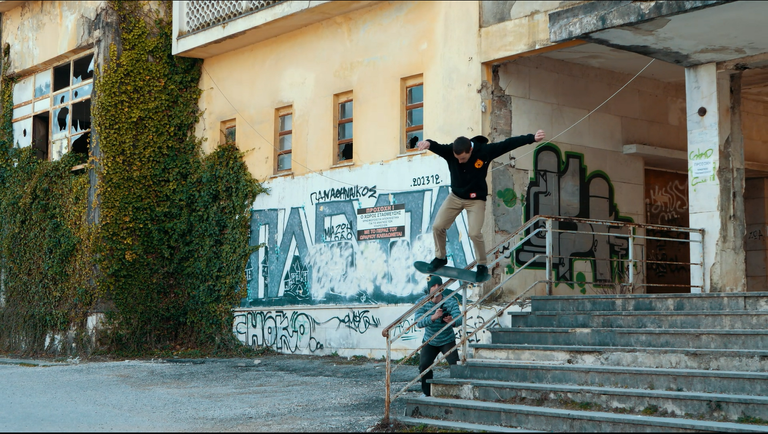 I have already posted my latest skateboarding project called "Rollin Above Talking" to a couple of communities already but since I just found out about OCA and since skateboarding is an art-related hobby/sport I thought I'd share my work with you!
Me and my homie Yiannis Dinos (IG https://www.instagram.com/yiannis_dinos94/), the filmer/editor of this project, worked hard for this one. You see, skateboarding is art. To create a beautiful and enjoyable skate video you must find good-looking spots to skate, find the perfect angles for the trick you are gonna film, wear stylish clothes/shoes etc. Everything matters. Every single detail. So after a couple of months planning where and how to film each trick, we are finally proud to present you with the final result!
Haris Housos "Rollin Above Talking" Part
Our project has already exceeded 200 views since yesterday and the numbers just keep going up!
As a sponsored skateboarder I must constantly share skate footage to advertise my sponsors goodies. If you watch closely you will see that a lot of these shots are on purpose, like in the intro of the video where we focus on my Propaganda Rollin Co (my sponsor) hoodie and beanie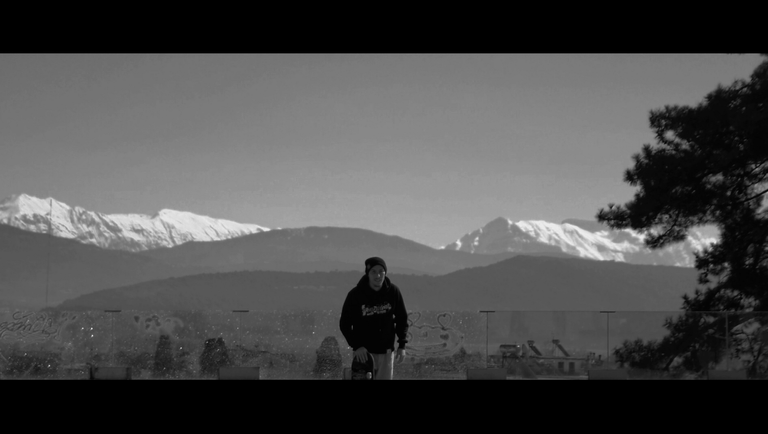 Or like this Slow-Mo shot advertising the Propaganda Hoodie once again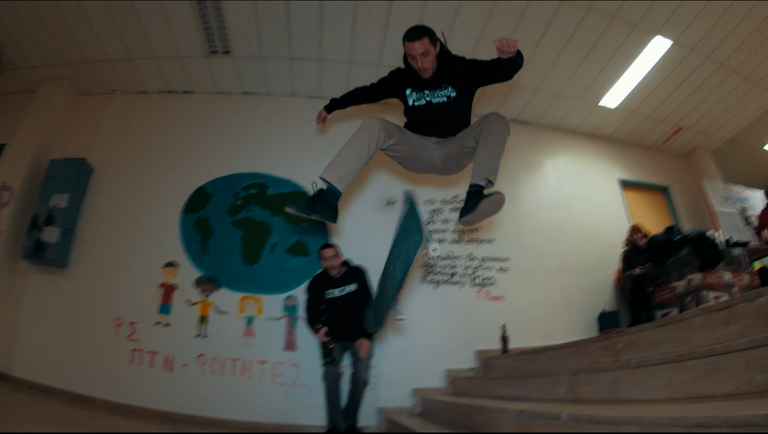 Every clip in this video has a reason to be in there. That's why a skateboarding part is art! Nothing is random!
Anyway I hope you enjoyed it and show me some love by subscribing to my channel or even comment bellow and tell me your thoughts about our latest work!
Thank you all for watching and supporting me my friends and if you want to see more skateboarding check out "Steemskate", our skateboarding community on Steem Blockchain.
Here is the link :
Big up to my sponsors for keeping me fresh
Propaganda Rollin Co : https://www.instagram.com/propagandask8/
Steemskate : https://steemit.com/@steemskate
Underground skateshop SKG : https://www.instagram.com/undergroundshopskg/
Keep up with me here :
Steemit.com : https://steemit.com/@knowhow92
Instagram : https://www.instagram.com/haris_housos/
Youtube (Brave Browser creator) : https://www.youtube.com/user/pwrepous...
Greek Youtube channel (Brave Browser creator) :
https://www.youtube.com/channel/UCJTN...
Twitter : https://twitter.com/theocharis_ch
Palnet : https://www.palnet.io/@knowhow92
Creativecoin.xyz : https://www.creativecoin.xyz/@knowhow92
Steemace : https://www.steemace.io/@knowhow92