Hello my friends, how are you?
I am so happy today cause I finally landed 2 tricks I've been thinking of trying for some time now.
These tricks are the "Fs Feeble" and the "Bigspin Fs Boardslide". I tried both of them at the flatbar and it worked out great.
I think I have to challenge myself more and more these days cause I am feeling super-hyped and thirsty for skateboarding.
I hope you enjoyed the edit my friends and if you want to see more skateboarding check out our awesome skate community called @steemskate.
Here is the link.
Much love to everyone and stay safe!
Haris (@Knowhow92)
The music is by fellow #Steemskater @stickchumpion and the song is called "I Envy the Idiots"
Find me here
Steemit.com : https://steemit.com/@knowhow92
Instagram : https://www.instagram.com/haris_housos/
Youtube (Brave Browser creator) : https://www.youtube.com/user/pwrepous...
Greek Youtube channel (Brave Browser creator) :
https://www.youtube.com/channel/UCJTN...
Twitter : https://twitter.com/theocharis_ch
Palnet : https://www.palnet.io/@knowhow92
Sprtshub : https://sprtshub.io/profile/@knowhow92
Creativecoin.xyz : https://www.creativecoin.xyz/@knowhow92
Steemace : https://www.steemace.io/@knowhow92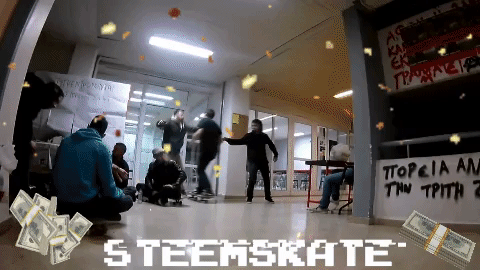 ---
▶️ DTube
▶️ YouTube