Steemskate Community Weekly Statistics

Hello everyone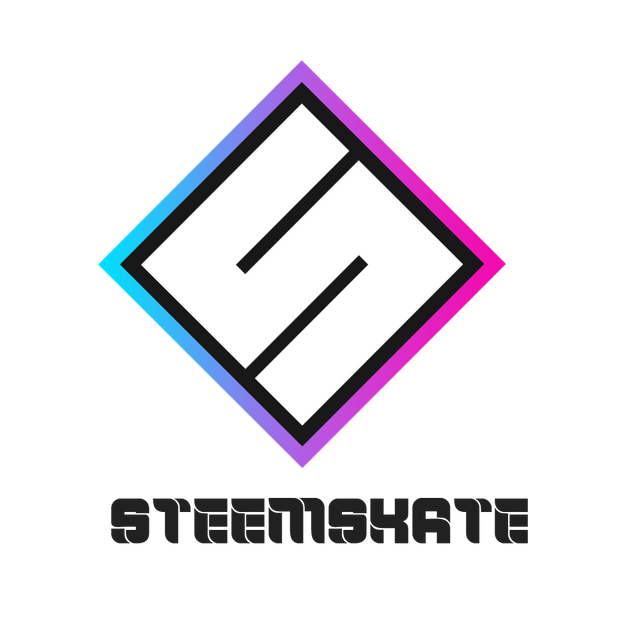 It's been already a week since the "Steemskate Community" has officially launched and since all posts are stored forever on chain we decided to add these "Weekly Steemskate Community" Statistics to our post schedule so we can track the growth of our community.
This is not gonna be a long and boring to read blog. We will just share the community statistics and inform you about some new things that are happening within our skateboarding community.
Let's take a look at the numbers.
Weekly "Steemskate Community" Statistics
Subscribers - 19
Active Users - 13
Interactions - 79
Pending Rewards - $30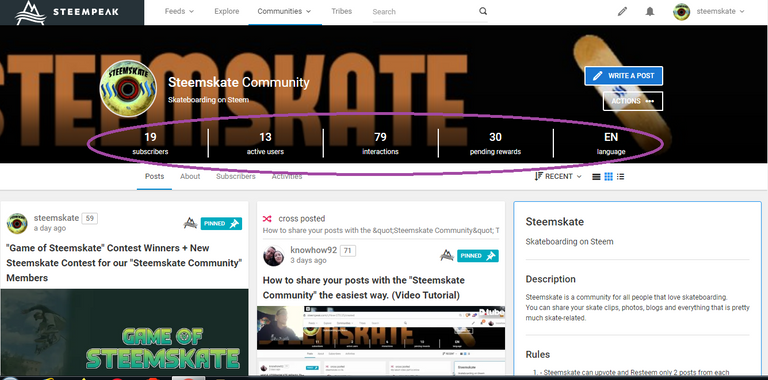 Visual Proof via Steemit

Great start for our skateboarding community. The subscriptions keep going up and so do the pending rewards. The only thing that's lacking is the "Interactions". "Interactions" is the communication between community members such as upvotes, comments and resteems. A community is a group of people who share the same interests and support each other so I think we should all start commenting and interacting with each other a bit more. Upvotes are good but I (@knowhow92) personally prefer a nice comment over an upvote. I hate to see the comment section of my posts empty even if my post has a big pending reward. I would trade half of that reward for some quality comments. Just take a look at this sweet conversation between Steemskaters at our latest Steemskate post.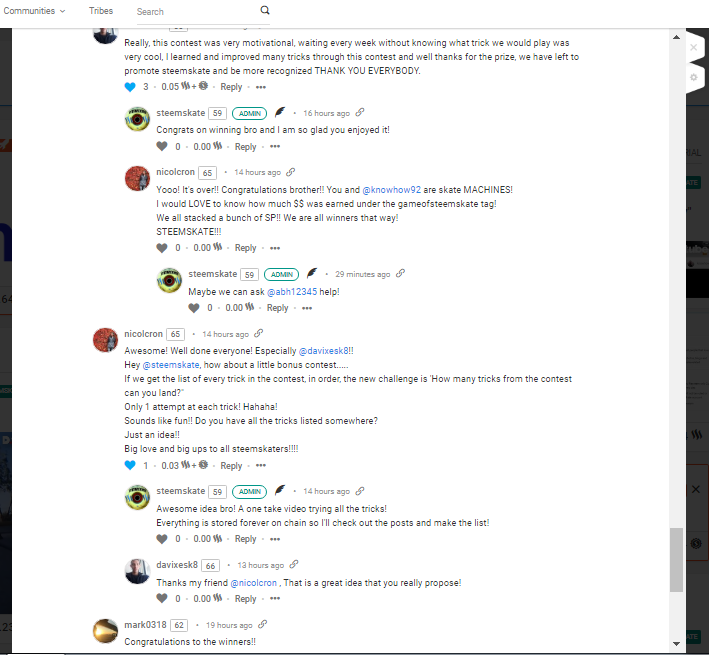 I would love to see the same thing happening in the comment section of each Steemskater's post so from now on the @steemskate account will be voting the most thoughtful comment in each post shared within our community with a 100% upvote. Get out there and start interacting yo!
New Steemskate Contest
If you missed the latest Steemskate Contest post you can find it pinned in our community page (https://steempeak.com/created/hive-173115). The contest is all about promoting Steemskate to more people using different social media platforms and has a prize pool of 20 Steem + every participant will receive a "Steemskate Badge". Sounds cool right?
Visit the "Steemskate Community" and check out our pinned post if you want to learn how to participate.
The @Steemskate Instagram Initiative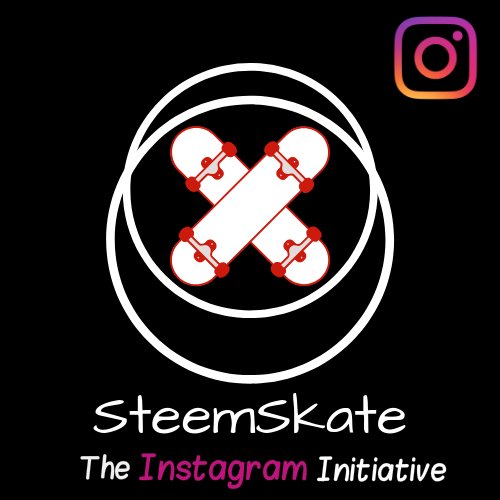 If you are using Instagram you most probably follow the @steemskate account but if you don't YES, we now have an official Steemskate account over there. We need to gather followers and start inviting more people to our #skateboarding community here on Steem so we will be starting a fun Instagram #steemskate campaign to get people's attention and onboard more skaters.
How you can help us
It is quite simple. First of all if you don't already follow us on Instagram and have an account over there start following the official Steemskate Profile. Here is the link https://www.instagram.com/steemskate_/ .
After following us, the only thing we ask is to tag us or use the #steemskate tag at your post so we can start sharing all people's posts as stories. More variety of skaters tagging us and we sharing stories of their posts means a lot more visibility for @steemskate.
And that's pretty much it. Just by tagging us and using the #STEEMSKATE tag we can attract people's attention, gather followers and start inviting more people.
More info can be found at the link bellow :
Delegate and earn SKATE TOKENS
Delegators will be receiving a fixed ammount of SKATE TOKENS monthly depending on the amount of SP they delegated. For every SP you delegate, you will be receiving x5 SKATE TOKENS. That means that if you delegate 10 SP you will be getting back 50 SKATE TOKENS every month.
The Steem Power Delegated to us will be used to vote exclusively skateboarding content and give all skaters the appropriate support. Whether we like it or not, a big upvote is a huge motivation.
Delegators :

If you want to learn more about the SKATE TOKEN or about our community check out our latest posts :
Find us on
---
---