Melo is back in the NBA!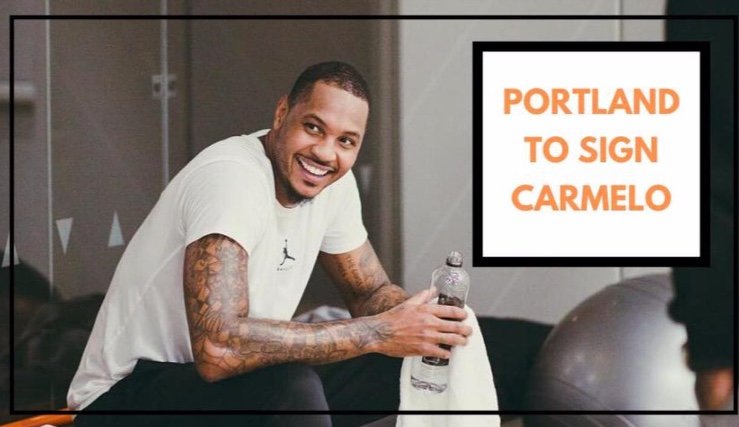 ---
SteemSports Presenter:
@dwin0603
---
SteemSports Editor:
@scottybuckets
---
Finally! Carmelo Anthony is back in the NBA! I'm a huge Melo fan and I am so hyped for his return in the NBA. I will finally see him play again. Melo is my favorite player growing up that's why I'm so excited about his return. In fact, I was in the office when my friend
@mateonav53
sent me a message saying that Melo is signing with the Portland Trail Blazers. And here it is. I was actually wearing my Melo jersey while writing this article. Hahaha! Lol.
---
Melo signing with the Trailblazers and this is not a bad move for either side. It totally makes sense for him to go to Portland. The Blazers can get another offensive firepower who could create off the dribble and just be a threat so opponents would not be so comfortable double-teaming Damia Lillard and CJ McCollum. Carmelo can be on a team where he'll be able to play a game with a little less pressure and be competitive in the playoffs. And now that it happened, there are a few things that we need to be aware of. First, the Blazers are still waiting on Jusuf Nurkic who is a big piece for them, also Zack Collins went down with a shoulder injury. So, the roster that wasn't good enough till now is even more decimated and they're having an underwhelming start of the season so they quickly realize that they need help now in a situation where there isn't much to lose when the Western Conference is stacked more than ever.
---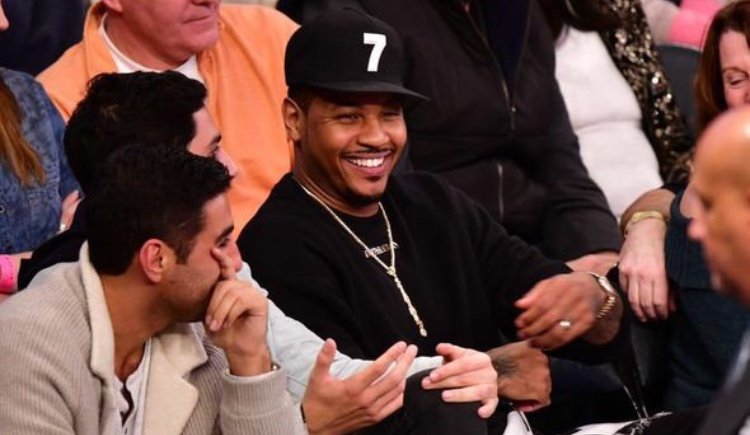 ---
The Blazers knew that they have to make some type of move to beef up this roster. Which brings us to Carmelo and some questions about him in a recent interview he mentioned that he keeps working out, keeps waiting for his opportunity and he is ready for an NBA comeback. However, he's been a full year removed from the NBA. As we know Carmelo Anthony is a rhythm player. He likes to get in a nice groove and from there he can hit three, four, five shots in a row or the opposite he can have some bad stretches so there's definitely going to be some time to adapt and get back in his groove especially where he hasn't faced the crowd the media and everything else that the league holds for a name as big as he is. But again, there are quite a few things that go Melo's way. One, there's going to be more than enough shots for him.
---
Again as I mentioned, playing on this Blazers team, there aren't many guys that can score so he'll have more than enough shots to let him fly too contrary to the Rockets, for example, Portland is actually a team that supports the mid-range shot which Anthony was scrutinized for during his time in Houston where it's either three or layups.
---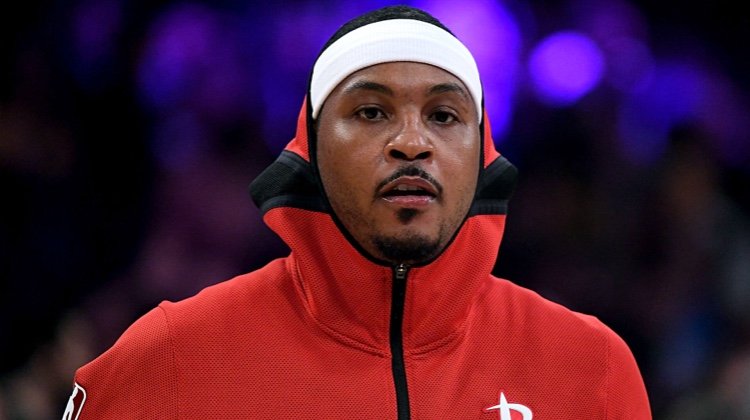 ---
We know how both Dame and especially CJ like to shoot those elbows shot so Carmelo can fit right in here. The leaders of this team really like him, both Lillard and McCollum have publicly said that they recruited him to come to this team so that's definitely a good thing. The only thing left to see is how much does Melo has left in the tank and how quick can this group mesh. And ultimately, what is their ceiling? Both the Blazers and Anthony are the underdogs right now so it makes sense that they're teaming up. Let's see what they can do together.
---
I am very excited for Carmelo to be back in the NBA. I can't wait to see him play again but sadly, Melo will not suit up until Tuesday according to Adrian Wojnarowski of ESPN. Are you guys also excited for his return?
---
Thank you for following
@steemsports
and you can find me
@dwin0603
.
---

---

---
**Disclaimer:**
This is a
@steemvoter
subscription payment post. Thank you to Steemvoter customers for allowing us to use your Steem accounts to upvote this post by virtue of your free subscription to the Steemvoter.com curation automation service.
@steemvoter
is proudly a
@buildteam
subsidiary and sister project to
@dlease
,
@tokenbb
,
@ginabot
,
@steemsports
.
@steemsports-es
and
@minnowbooster
.
---
Beneficiary Declaration:
This is a 20%
@sbdpotato
beneficiary post!
---
---