Saw my old lawn tennis racket in the corner of my room and thought of sharing it here as well as some memories of playing lawn tennis.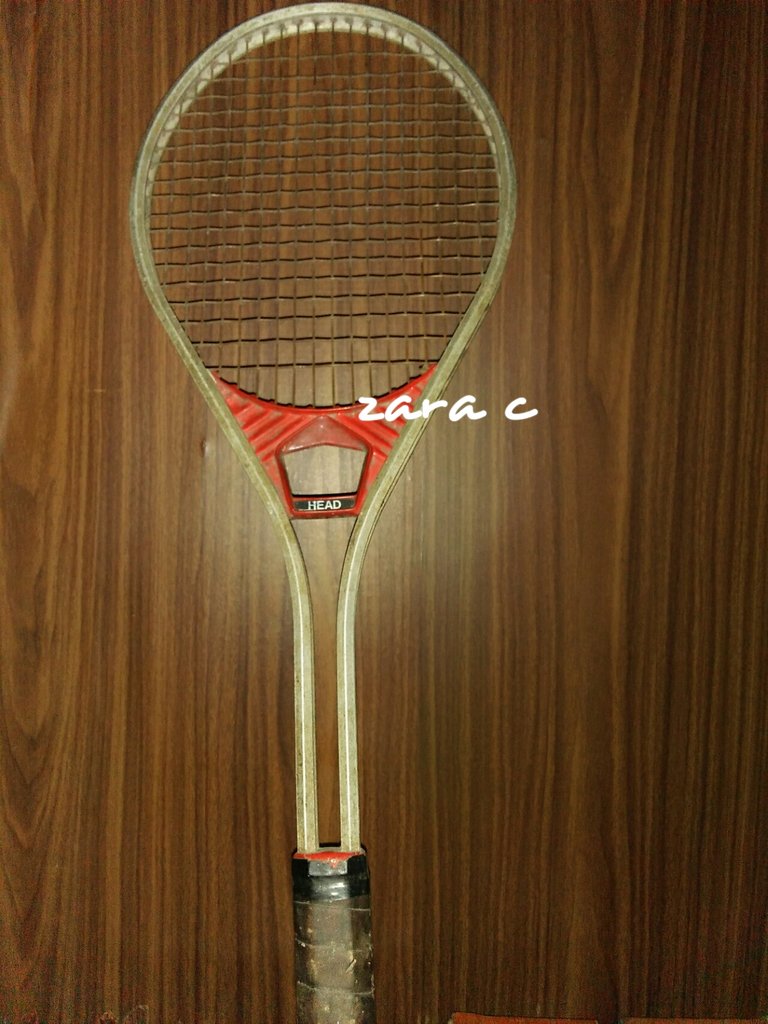 I played lawn tennis during my college years and I used the rackets available in the sports department of the University as I do not own one. Then a good friend of mine gave this racket in the photo. I was thankful and it was easier to play and get used with your own racket.
I was just actually forced (a bit) to play lawn tenis when our college was looking for a player for the intramurals competition. I was a table tennis player and they said that I could also be a good lawn tennis player, and it was like playing table tennis in a bigger court with a bigger paddle and ball.
So I tried it and loved it. I started to played it during class breaks and enjoyed those practice sets a lot. It felt good to move bigger steps and be able to smashed back the ball. Although I did not won in the competition, it was a nice sports experience and never regret trying it.
Photo was taken using my mobile phone.