I´m addicted to surfing from the first day I was standing on a surfboard. During the past 5 years I was lucky enough to spent almost more time in the water than on land. Due to our online jobs and our love for Housesitting we´ve seen quite a lot in the past.
I surfed so many different spots in the past year that I can´t remember every of them. But I´m going to make a series about the ones I do like the most, I surfed regularly and I got pictures of. Most of the spots are within Australia or Bali.
Duranbah or D-Bah
Type: Beach Break
Best Tides: All Tides
Seabed: Sand
Wave Height: 3-10 ft
Dangers: Rips, Sharks and locals
D-Bah is a spot on the Gold Coast in New South Wales, Australia. The spots is directly at the border to Queensland. So if you ever wanted to surf in 2 states on one day this is the place to be since on the other side there some of the most iconic spots in the world like Snapper Rocks for example.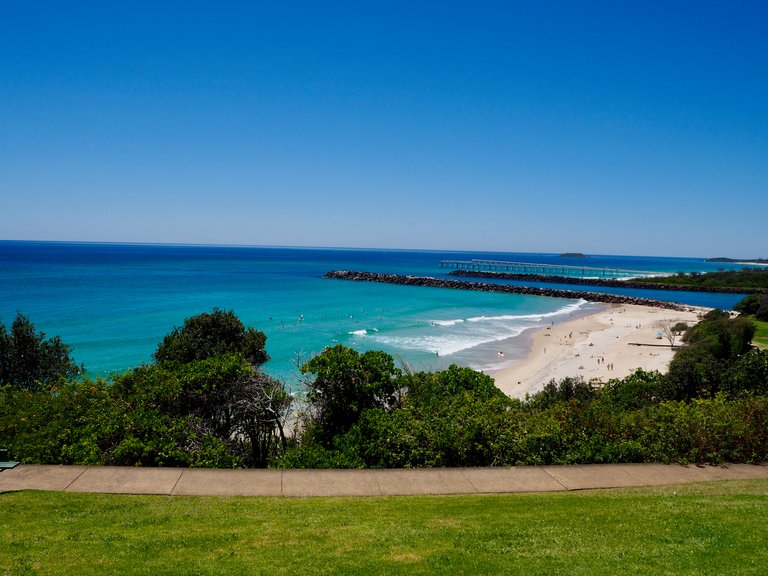 ---
D-Bah is a classic beach break with nothing but sand at the bottom and can be surfed at every tide. The spot is highly frequented when all other Point Breaks around are sleeping, it therefore can get really crowdy as you can already see on the photos.
---
While I would not consider it a beginner surf spot, you won´t have any trouble here on smaller days. But if it is pumping and tubes are forming I would think twice before going in as the spot will be dominated by locals. And with a wave hight between 3 to 10 foot it can get gnarly in here.
Although the waves are closing out quite often I would say that this is a highly rated spot and it can be really fun to surf here. Not to mention the crystal blue water.