The Wreck in the small famous town of Byron Bay is a spot I surfed quite often. It´s a pretty iconic spot since the waves break left and right, directly next to the shipwreck, what can get dangerous depending on the tide and the swell.
If you´re scared of the sharp steel parts from the wreck which stick out of the water you can go to Belongil which is only a few hundred meters up the coast. Nice beach break with a sandy bottom.
The Wreck
Type: Reef Break
Best Tides: Mid and high tide
Seabed: Sand, Rocks, Shipwreck
Wave Height: 3-6+ ft
Dangers: Rips, Undertows, Shipwreck and Sharks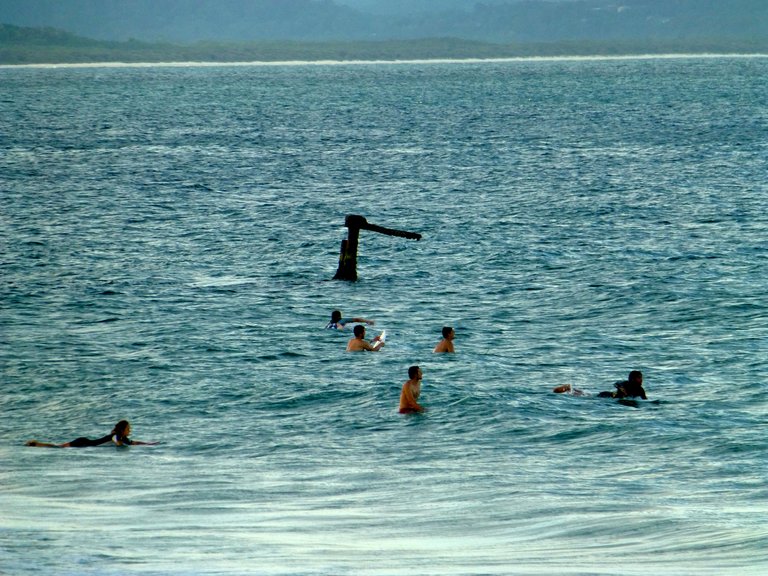 The Wreck near high tide on a small day
---
I surfed that spot on smaller days like on the photo above but also when there were solid waves. I did not expect it but it wasn´t easy to surf as you always get pushed near the wreck and it´s quite exhausting to stay in safe distance to it. Especially when you´re not a local and surf it since years.
However if you´re lucky to catch a good wave it´s so much fun. The waves there can be hollow, fast and powerful and barrels are the order of the day.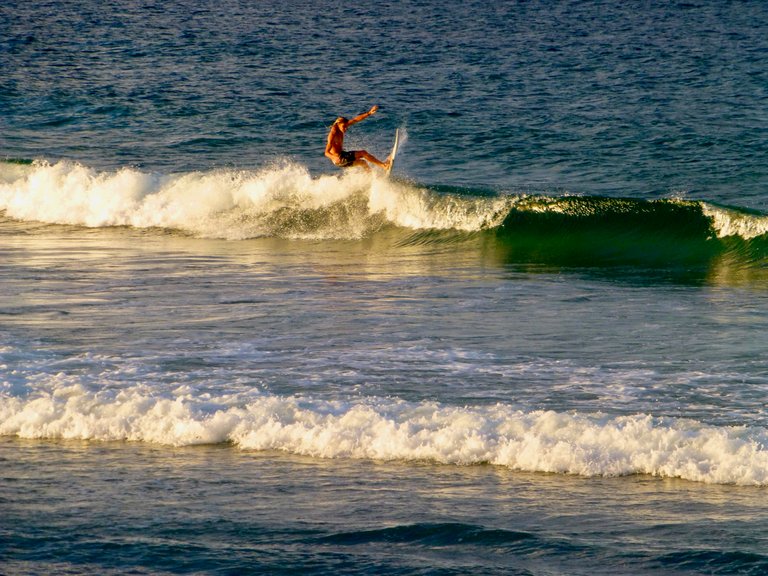 The Wreck on a small sunny day.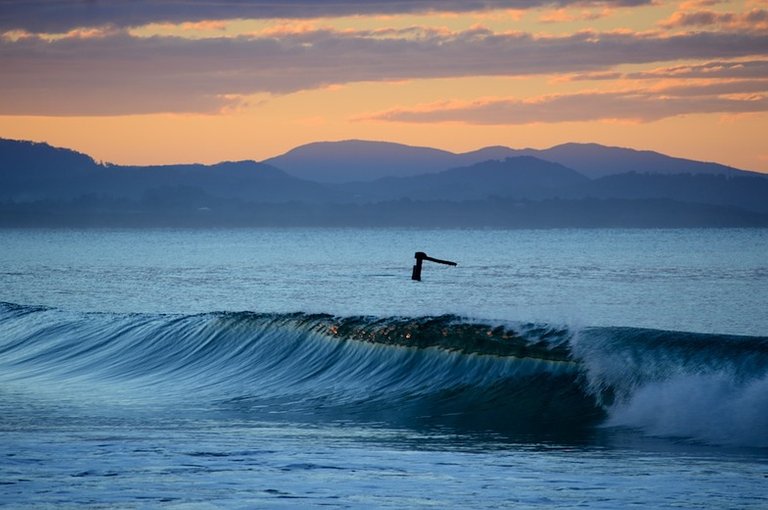 Source
The Wreck with solid glassy waves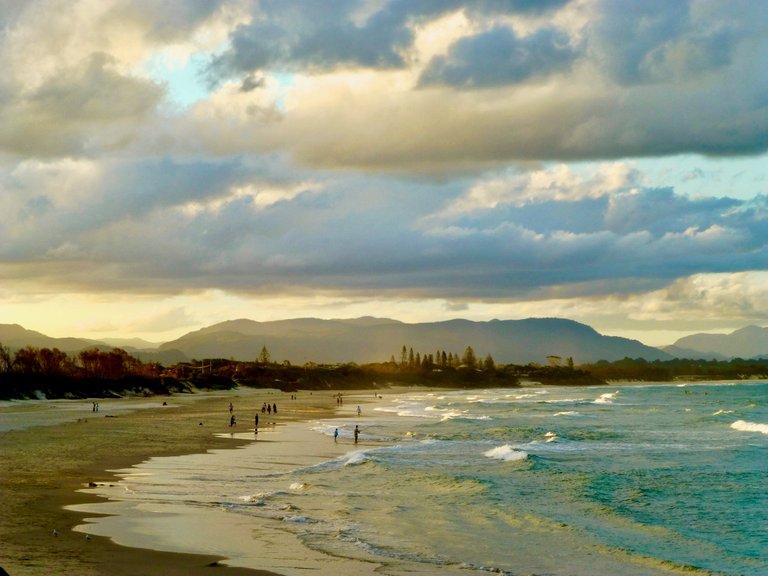 ---
On a good winter day (best time of the year) it can get crowded on the weekends, then I tend to go to Belongil as the atmosphere there is a bit more relaxed.
Belongil is such a nice spot and I really love to surf here. On good days you´ll have Barrels as well. And on rainy days were normal people don´t go to the beach you can spot Chris Hemsworth with his buddy Matt Damon like I did 2 years ago.
No matter which of these 2 spots you choose, alway be aware of sharks since there are quite a lot of them. Never go alone and never go in the early morning while it´s still dark as this is still hunting time.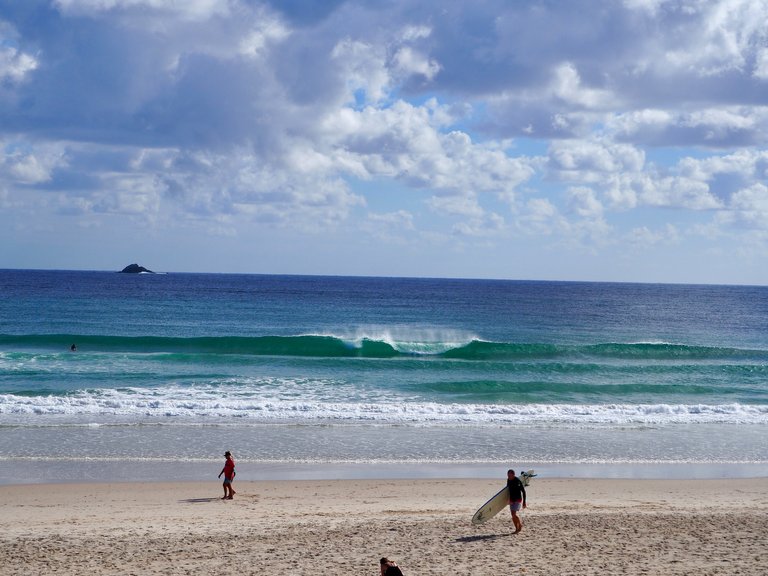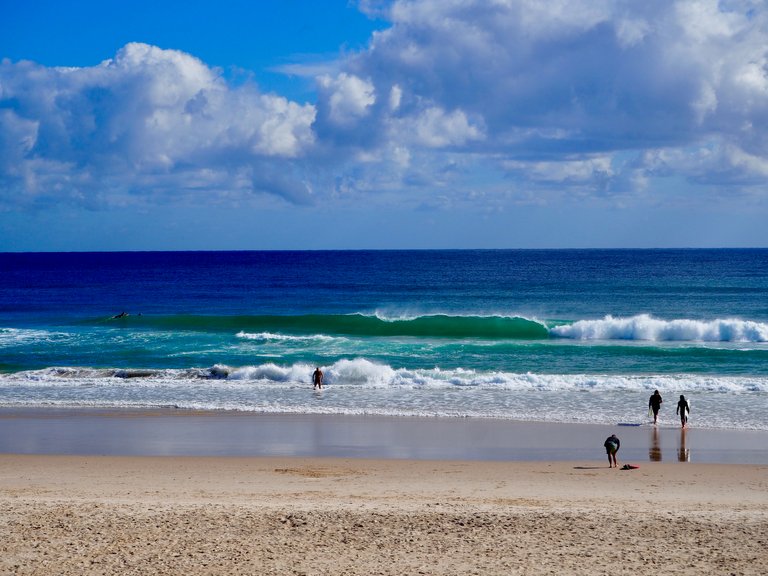 Belongil with glassy good sized waves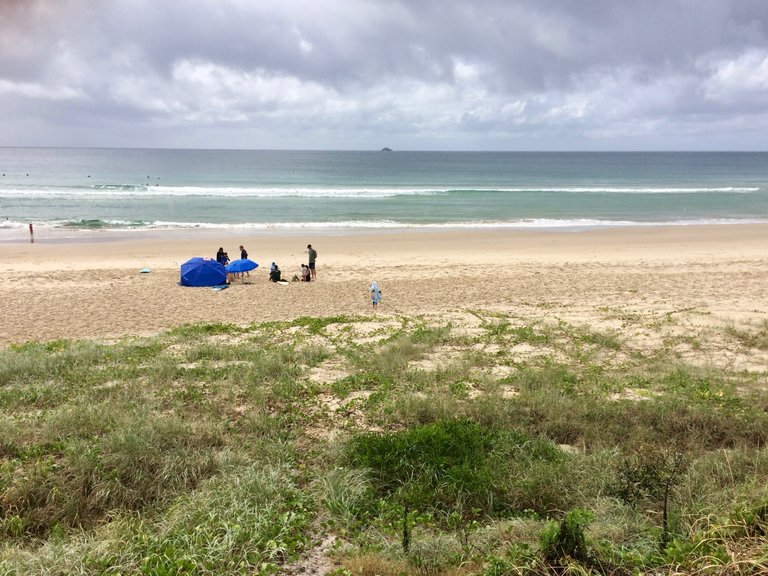 Chris Hemsworth and Matt Damon with family