The Pass, another beautiful Surfspot in the town of Byron Bay often described as one of the best surf beaches in Australia. It definitely is a good spot but I do not agree with the best spot in Australia. I only surfed this spot twice as it tends to be very crowded, especially during the weekends and school holidays.
The Pass
Type: Right Hand Point Break
Best Tides: Low and Mid Tide
Seabed: Sand and Rocks
Wave Height: 3-8+ ft
Dangers: Rips, Undertows, man-made danger, localism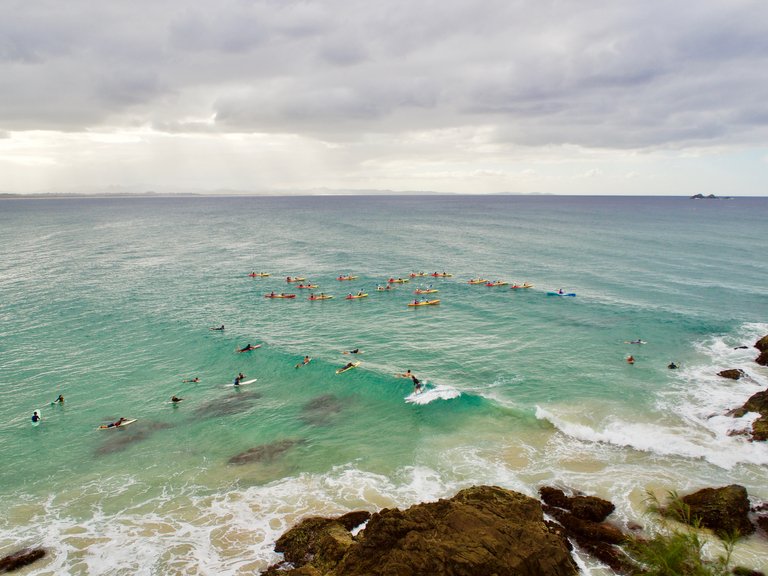 ---
While this Surfspot is suitable for all levels of surfers, as a Beginner I wouldn´t go in on a weekend. If you decide to go anyway do yourself a favor and stay out of the way of the locals. Apart from beeing a awesome surfspot this is one of my favorite beaches to just hang around, chill and watch the surfers.
There is a big rock which you can climb from where you got a perfect view over the surfbreak. You can also see Wategos on the other side of the headland, which is another great surfspot.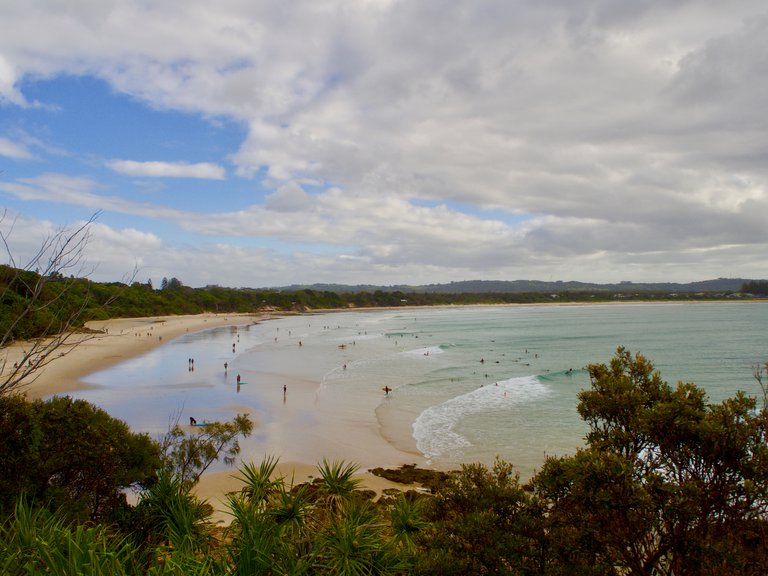 View of the whole beach at The Pass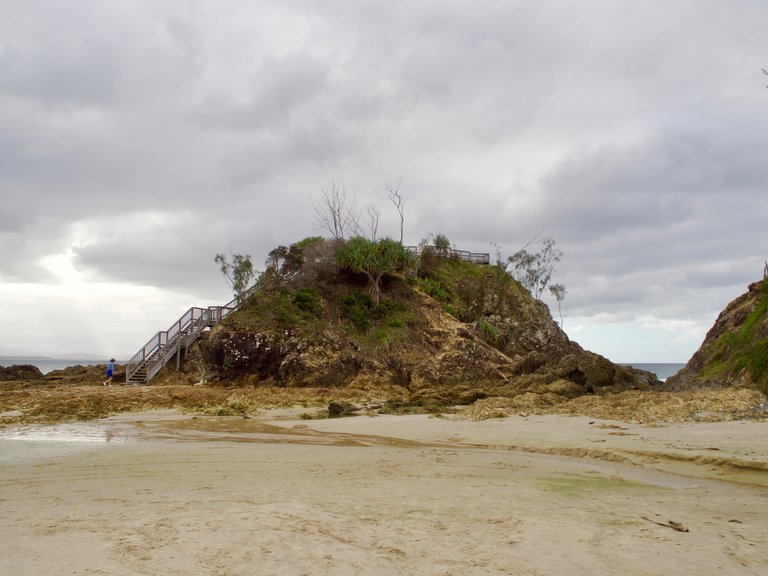 Viewing Plattform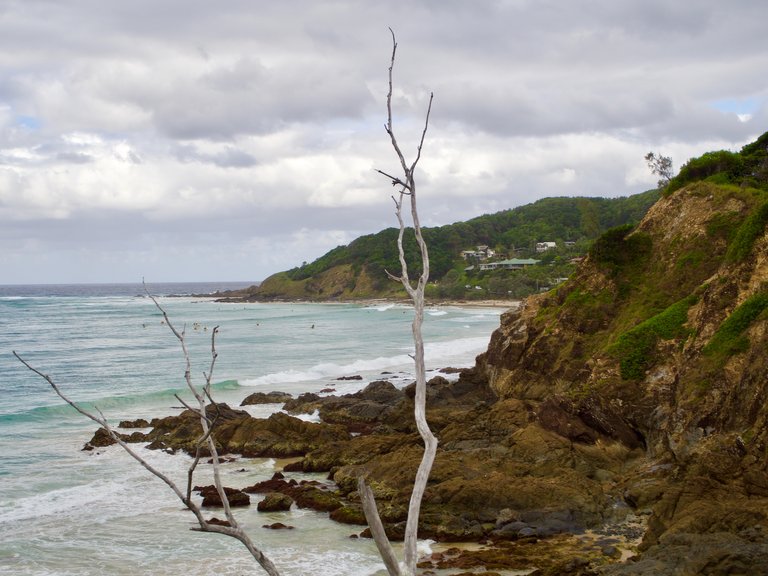 Wategos on the other side
---
Since most surfers have a regular stance (means left foot at the front) and prefer waves breaking to the right this is the perfect spot for them.
To surf that spot on a small day can be fun already but if you´re lucky enough to catch a wave on a good day with the right wind and swell direction you can surf up to 300m. Waves here can get really fast and hollow.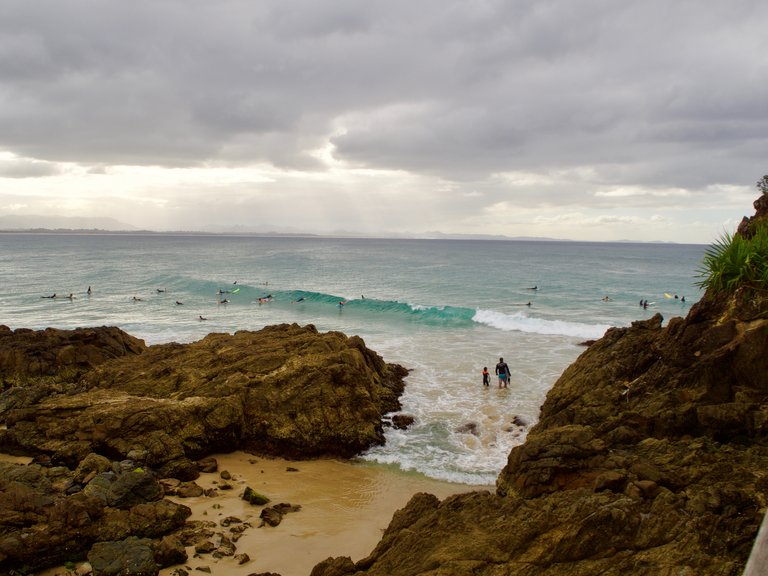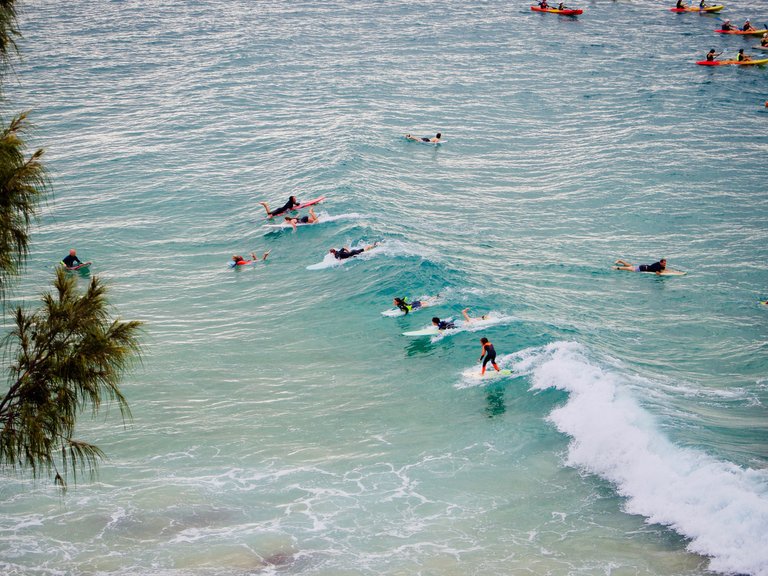 ---
Due to the warm water temperature you will only need a wetsuit in winter. During the months december to april you will be fine with shorts and a normal bikini.
This spot is also pretty famous for dolphin and whale watching. While I´ve never seen a whale here, I once had the pleasure to surf with 3 dolphins. Around 2 minutes they were playing right next to me, a experience I really won´t forgett.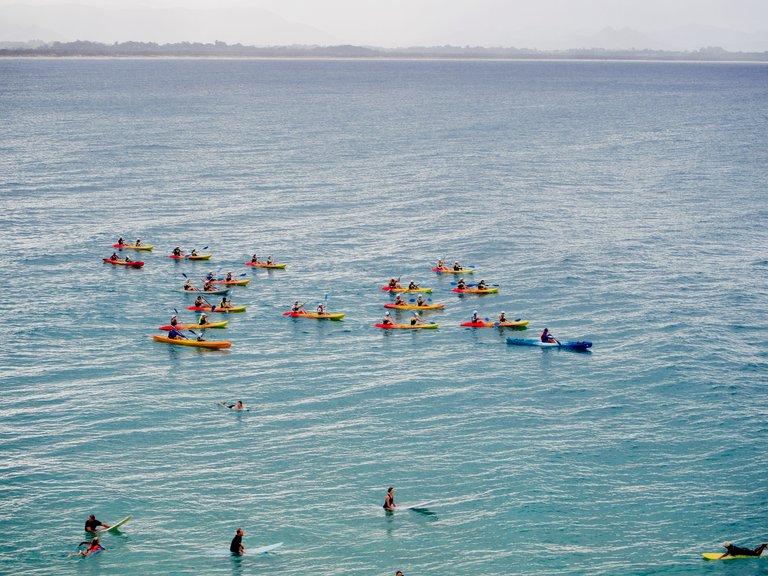 Video of Dolphins at The Pass
---
All in all this is a great surfspot if you stick to a few rules. Also look out for diving boats wich come out through the line up and will hit you if you don´t move.