...this is what I heard many times already when I asked people if they ever surfed waves in Thailand.
BUT, it indeed is possible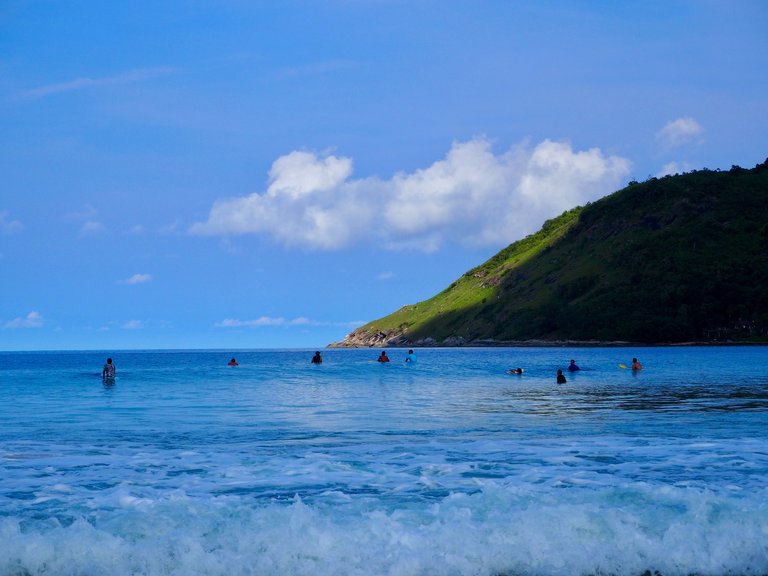 waiting for a set at Nai Harn
---
During the rainy season from may to october, Thailands biggest island Phuket can get quite some decent swell. Onshore wind is the order of the day. On some days, if you´re lucky enough you can get really good sized, glassy waves.
On the west coast, from the Airport in the north to Nai Harn Beach in the south you´ll find several beaches where the waves are breaking, but I think the best beaches for a good surf are Kata Beach, Kata Noi and Nai Harn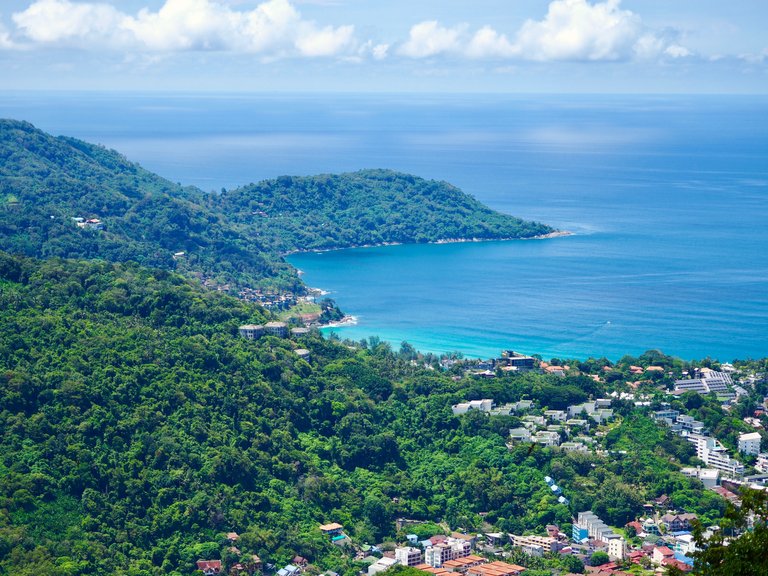 Kata Noi from above
---
We were on Phuket last year in october and I was lucky enough to get one really good day of waves. There was almost no wind, the water was calm and glassy and the waves had size of around 3 foot. But the best thing was, that there was almost no one in the water. A surf break like this with not even 10 surfers in the water is every surfers dream.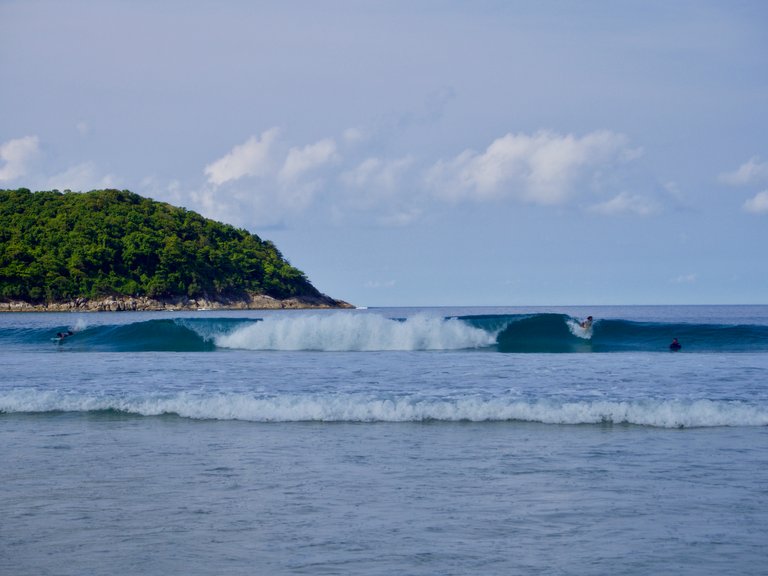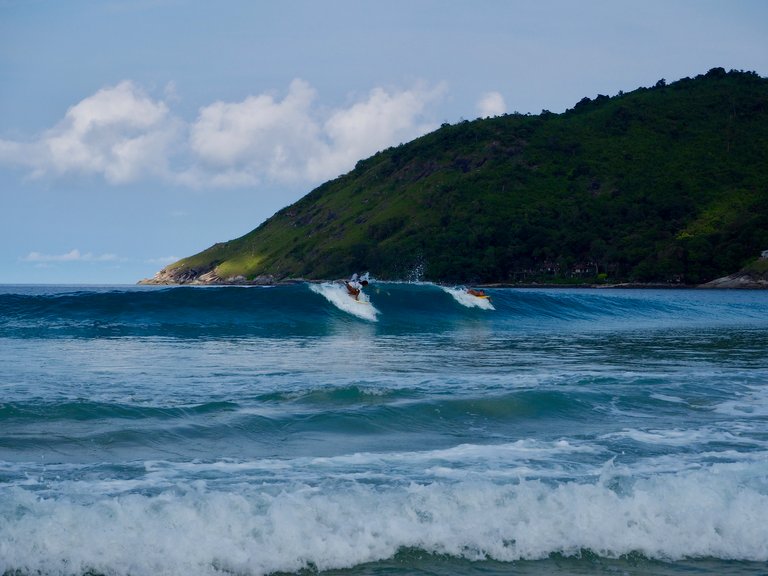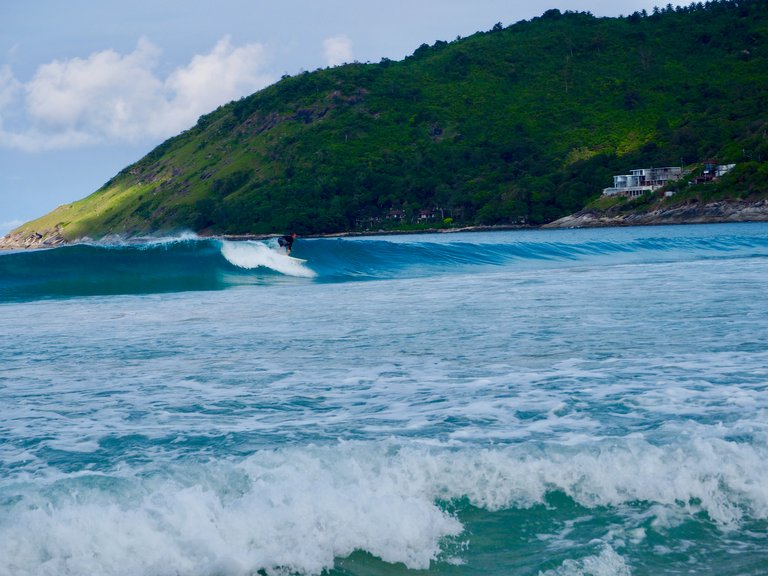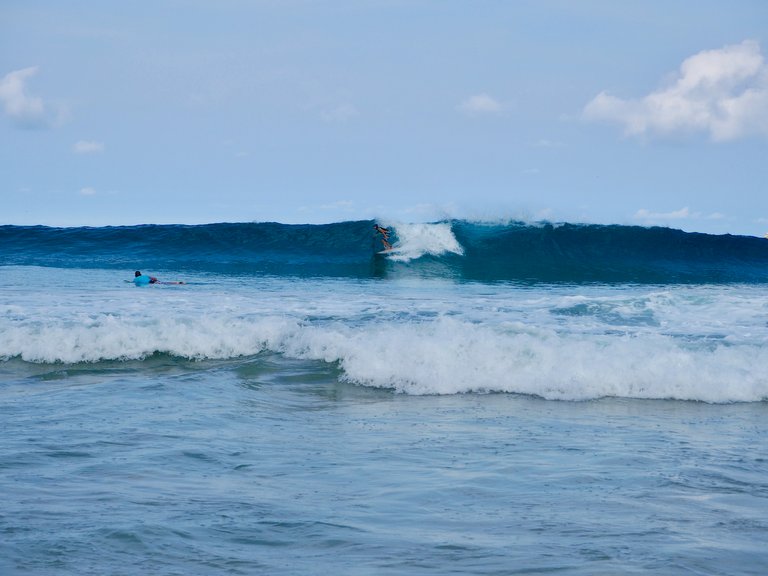 We had lots of fun but unfortunately it was the only really good day. That´s probably the biggest problem on Phuket, you really need to be lucky if you only have like 2 weeks or less.
If you´re a surfer and plan to come here for some uncrowded surf sessions make sure you come between may and october. Furthermore I suggest to bring your own board since the boards you can rent are not really in a good shape. :)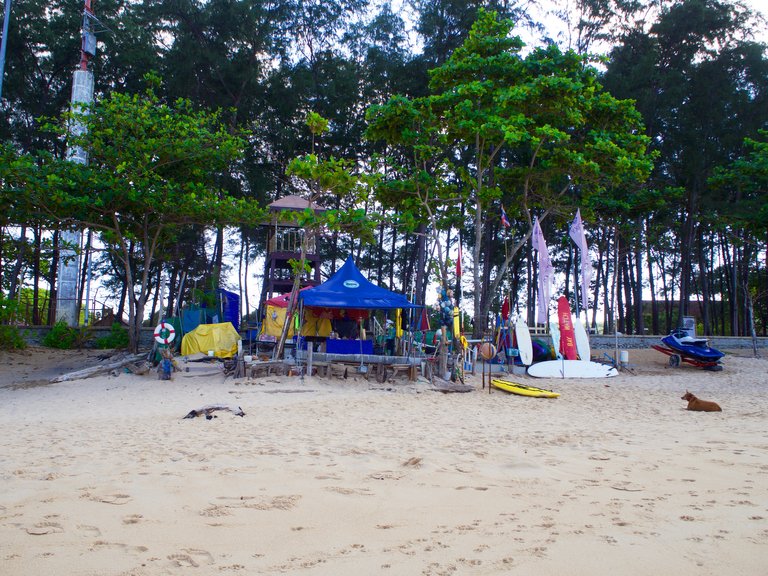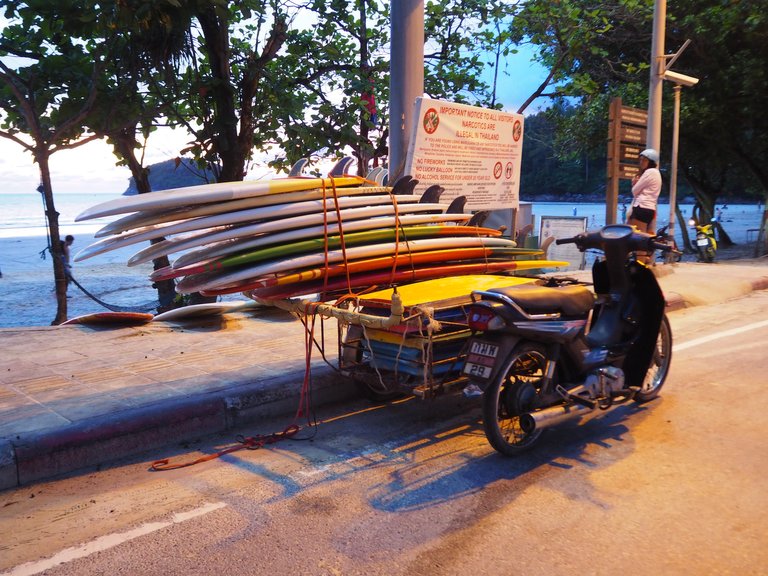 Besides that, Phuket is definitely worth a surfing trip, but don´t expect too much, because even in the season it can look like this...