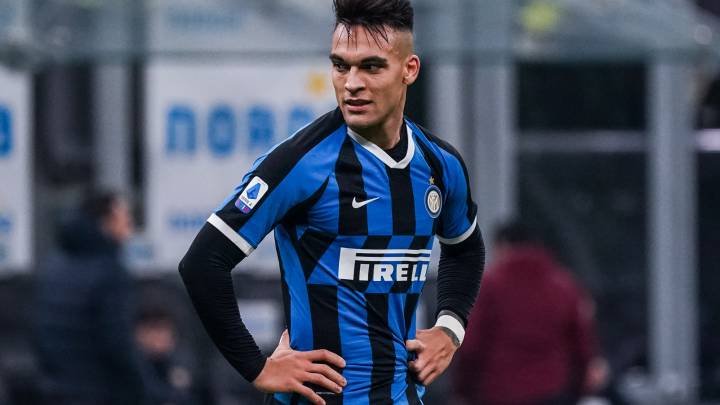 Source
Barcelona considers Lautaro Martinez as Luis Suarez's perfect heir. But they chose to look for alternatives that were more in line with their financial capabilities after Inter Milan put up the official tag of 100 million euros for the player.
The Spanish league champion is looking for a long-term replacement for Suarez who will turn 33 in January and has revealed to Barcelona to prepare a replacement since a year ago.
Antoine Griezmann was recruited last summer at a price of 120 million euros with the thought he was put to fill the depths in the middle. But so far coach Ernesto Valverde installed it on the left wing so the club still needs specialist number 9.
Lautaro (22) has been monitored by Barca since this player defended Racing de Avellaneda, but his good performance on the European scene has raised the price of this player.
Barca believes, outside of Kylian Mbappe who will not be released by Paris Saint-Germain, Lautaro is the ideal replacement for Suarez.
But they decided to look for alternatives because according to a source, Inter put a high price for the player when Barcaleno did not have much funds.