Republished for spreading. Help STEEM & The world - Plant Trees!
Hello Everyone,
I've known about #teamtrees since it came out, but only yesterday it was released into STEEM by some great people. So today, with an even greater reason to, I decided to donate to @teamtrees (this is the STEEM account of the STEEM project) - a project that was started by MrBeast, a popular YouTuber. Thanks to some steemians, we now have a crypto donations page, and you can help contribute so that we can get STEEM to the top of the leaderboard, to truly flaunt the power of STEEM to some big people.
Of course, before I ask you to donate, I have donated, but it hasn't made it onto the list yet. Here is my receipt for proof: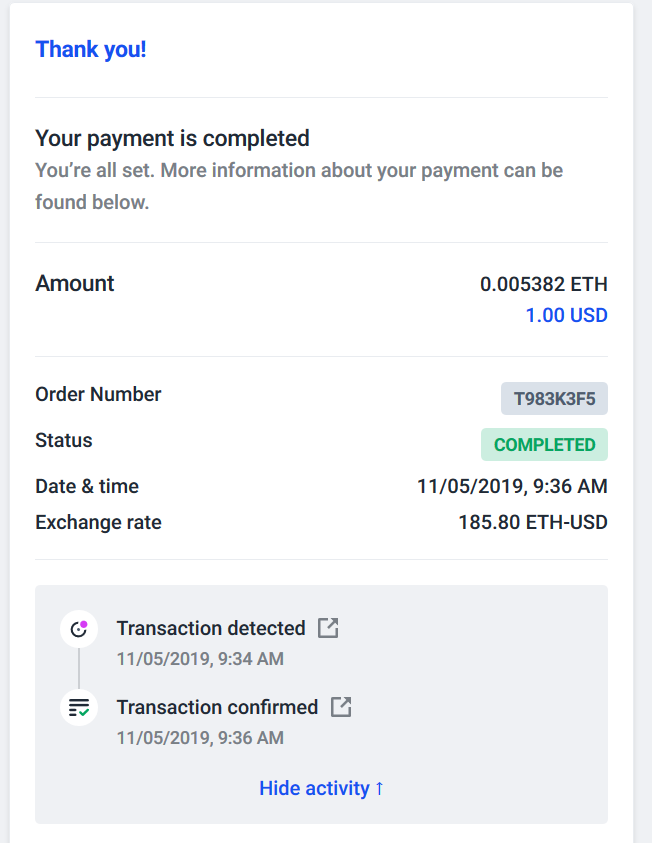 Leaderboard
CryptoTree.Today Donations Page
These are the people who already show up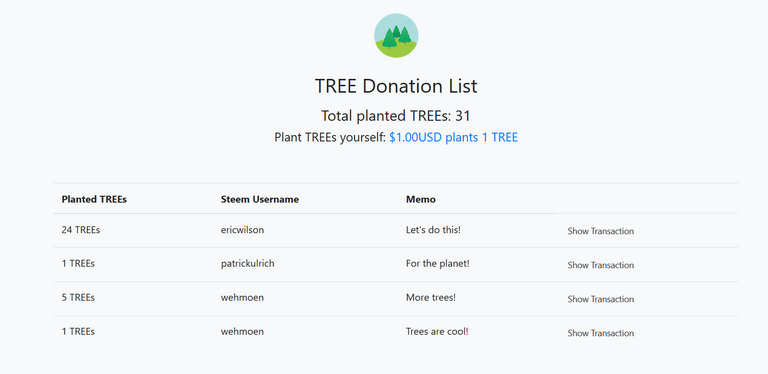 So Invest in our earth and buy a tree today, and hopefully we can get 1 million and two, so #STEEMTREES can be the top donator of all and impress some people and get them to join us, let's impress everyone!
We can only do this as a team, together. Let's make the world a better place and at the same time show the awesome superpowers of STEEM. (I'm looking at you, whales 👀).
Why do I trust it?
It's run by @wehmoen, by the looks of it. This is the same person who made steem.ninja, so I hardly expect him to take the quick bucks and ruin his reputation in this world. It's your choice, but I personally trust him to do the right thing. It'll have great benefits for him too as more people may sign up through his service.
At the end, proof of donation will be posted on the blog of @teamtrees according to their website.
I hope you donate to this incredibly worthy cause,
Thank you
~ @c-a
---
Join Splinterlands and own the cards you play with. Battle other players. Get rewarded for playing by completing daily quests and at the end of the season, too! Join here -> http://splinter.land or http://steem.monster
Affiliate Links. I may earn a commission if you buy through my links, at no extra cost to you!
---
---