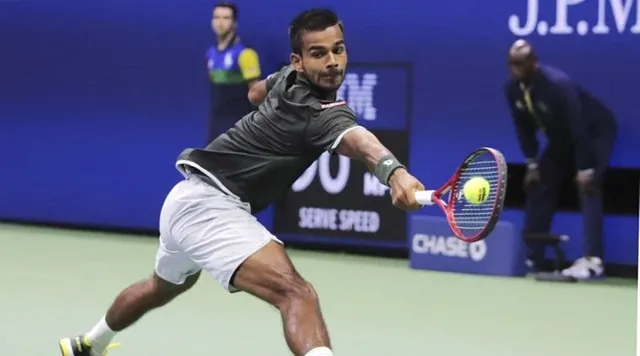 Source
Few days back i made a post that sumit nagal gonna play with Roger federer. Monday night Sumit lead first set by 6-4. But after the reamain set he lost by 1-6 and 2-6. However, he did very good because federed one of the greatest player now. Federer won 20 grandslam award and winning one set with him is also not bad. Sumit got here a lot of experience and self-confidence.
This match played in Arther S stadium. Sumit is 22 years old now and big thi k is Sumit is forth number player in back 20 years who won a set in single male grandslam. Back two century only three players before the nagal could win single set the name are:- Somdev Devbarman, Yuki Bhambari and saket Maynani. Through the qualifying he got place in main draw of US. He is not only get the 58 thousand dollar as well as he got the experience to play with Federer.
Federer said, It was a tough set for me. He recommended Sumit and said that he has bright future. You have play regular. I think today Nagal played very good.
Thanks for reading.