Supposedly the fastest serve in the world ever recorded.
So you would think the gaps would be huge. Women are physically weaker than most men and you would expect a huge difference between the two sexes. Yes some of the women are built like men and you wouldn't want to bump into them in a dark alley.
Rackets have changed so much over the years moving away from a wooden frame to the carbon graphite one and I am not up to date with the latest gear but the speeds are a lot quicker than I imagined. A tennis ball is fairly light and the speeds that are generated are very impressive.
I must confess I am not up to date with tennis these days as I find it fairly boring as there are no characters drawing me too watch. The players are too straight laced and even though they are good they are kind of robotic.
Sam Groth an Australian in 2012 hit the fastest serve ever recorded playing in Busan,Thailand. The video clip above is of that recorded serve and even though it was not perfectly placed in the corner his opponent didn't even lay his racket on it. This serve was just over the 260 km/h mark. I have never heard of Sam Groth before and take it he was lacking in other areas of his game and relied solely on his serve to win him the matches.
If we compare that to someone like Roger Federer who has won a bucket load of tournaments his fastest recorded was around 230 km/h. It just goes to show you having a very decent serve along with an all round game doesn't mean you have to be the fastest server to win.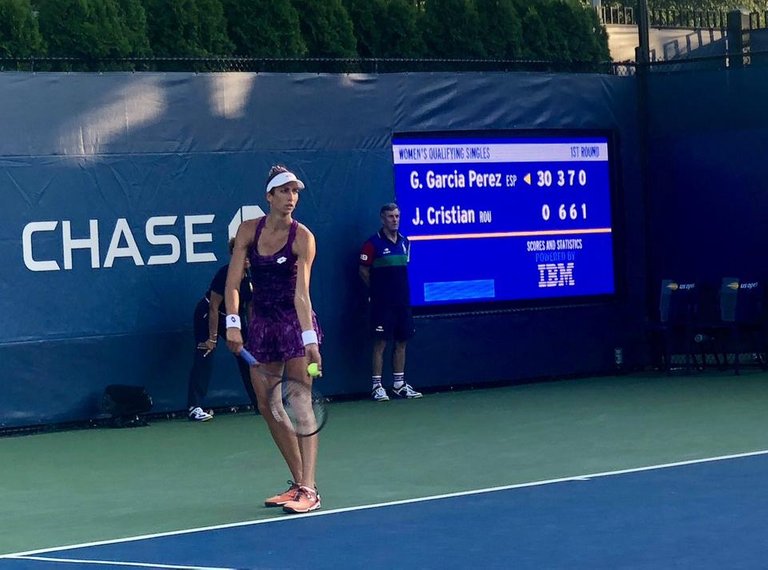 source
This is where I was a little shocked as Georgina Garcia Pérez who I have never heard of again lol recorded the fastest serve done by a women. She clocked in at just over 220 km/h at the Hungarian Open just last year. That is only 10 km/h slower than Roger and is seriously fast.
The Williams sisters clock in at 206 and 207 km/h so there is nothing to split their speeds as Venus just edges Serena. I don't know why but I would have thought Serena would be quicker as she has a more powerful build, but then again it is all down to racket speed.
I thought these stats on speed were interesting and as you can see watching on television doesn't really highlight the difference in speed between the men and the women as it is negligible. I think once you get to speeds of over 220 km/h and are fairly accurate you will win more matches than you lose no matter what sex you are.