Today I wanted to catch up with tennis as I've been pretty absent these days. Now that there are no major tournaments going on, there are plenty of interviews with top tennis players and reporters are curious about details regarding matches, opponents, strategies and everything that is to find out.
Fabio Fognini is No. 11 at the moment, is 32 and a well known player. I've seen him playing and losing unfortunately at the Australian Open. The commentator said he's a very good one, capable of turning every situation to his advantage, capable of turning back an apparently lost match but unfortunately that day this wasn't the case.
I'm not a tennis expert, far from it but that day it looked like he's not giving 100% into what he was doing. He lost the match although he could have won it. His loss for sure and he knew it.
Today I'm reading an article in which he says he prefers to play against Nadal instead of playing against Federer or Djokovic as the last two are playing so fast they are not giving you any space. I don't know about Federer as he's not been himself lately due to an injury but Djokovic is like made of rubber, he is unbeatable. Nadal is very good as well but as we saw at the Australian Open, he is not untouchable as he lost as well.
I guess every player has it's style and I bet before the match they are studying the opponent's style to be ready in every possible situation. I've seen analysis of Simona Halep's style that left me speechless. If you think tennis is just a physical game, you're wrong. It's a technical game as well and you have to be very well prepared.
What I don't understand is when players admit they were not giving 100%.
"I am sometimes lazy, that did not help me. If I wasn't lazy, I would certainly have achieved more at tournaments," Fognini said. "Sometimes I would rather sit on the couch than train or prepare for a tournament. Simply lazy." source
This is absolutely shocking and unforgivable. How can a player admit he's lazy. If one wants to win he must do everything possible or in some cases the impossible to in order to win.
Fognini is not the only one to admit he's lazy. There has been a player who's been fined for not striving enough. This is unheard and simply shocking. No one is forcing anyone to play tennis, those whore there are out of their own free will. To my surprise Tsitsipas has also admitted that he's not always giving his 100%.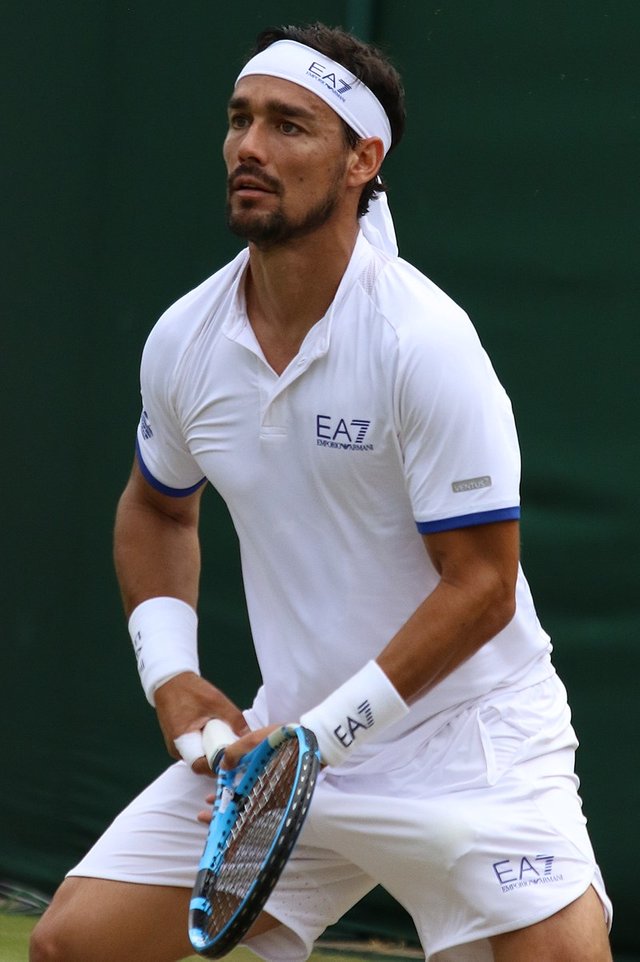 source
I really liked Fognini at the Australian Open but this interview made me change my mind. Tsitsipas gets another chance as he's still too young and has a lot to learn but he's better get himself together and understand that his only chance is to work harder than the rest.
We'll see at the next tournament who's serious and who's not.