Top seeded Novak Djokovic continued his supremacy in Australian Open has he defeated Daniil Medvedev in the final to win his ninth Australian Open title.
Djokovic edged Medvedev 7-5, 6-2, 6-2 in the final to clinch his 18th Grand Slam, putting him two short behind tennis legend Roger Federer and Rafael Nadal in the men record category.
image source
The Serbian Djokovic, who is yet to taste defeat in Melbourne extended that record by dispatching 4th seed Medvedev in the game that lasted about one hour and 53 minutes.
Medvedev was tipped by many to give a big fight and push for his first major title especially after his 20-game winning run but that wasn't to be so as he stumbled to a resilient and confident Djokovic in the 3rd set.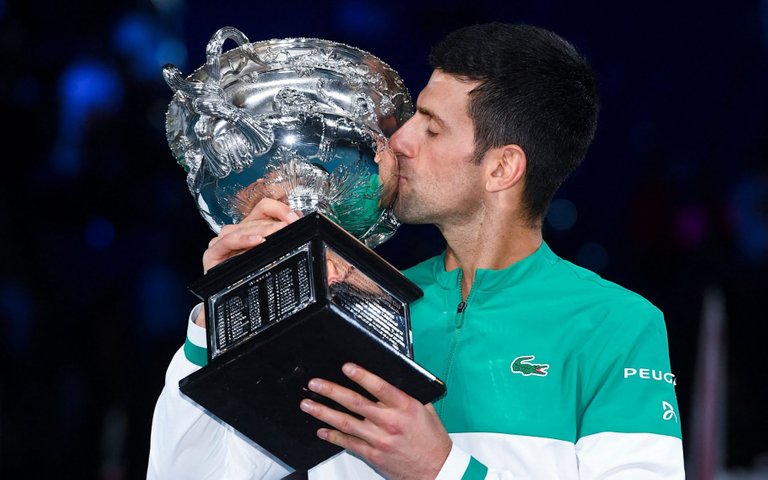 image source
Djokovic now needs two grand to equal Nadal and Federer. Do you think the Serb can do this before his time runs out?