Young American Jenson Brooksby is having a great start to his pro career after he clinched his 3 Challengers title with the win at Tallahassee.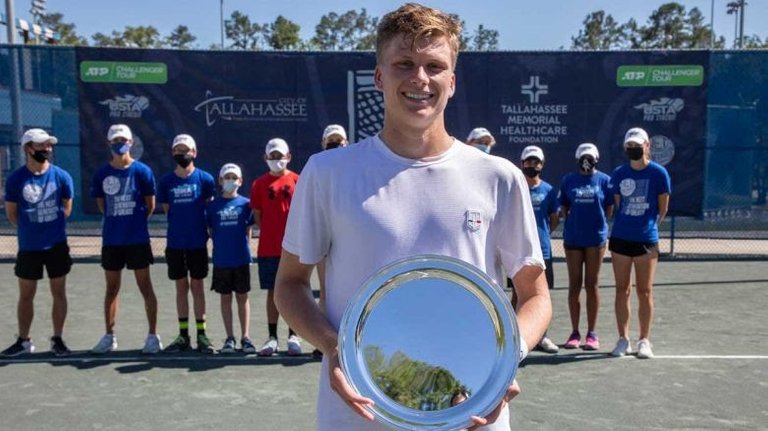 image source
The 20 year old rise started after his Challenger win in Orlando, the Cleveland final and the win at South Africa.
Having begun the season below 300, the young American have moved to rank No. 166 and could be moving a lot higher.
Brooksby will be competing in French Open qualifying event and possibly Wimbledon.