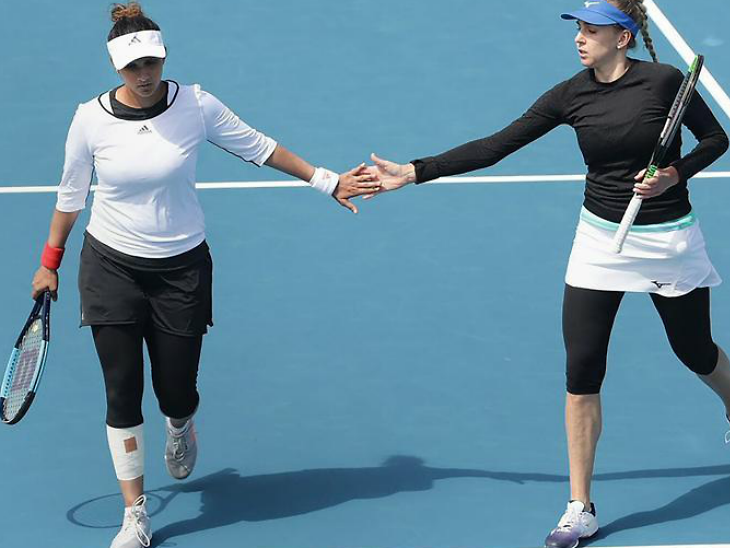 Image source
Sania mirza is also known as a heartbeat of india but she was married in pakistan with soyeb malik. But still she is playing for india so it is good thing. she was got hurt during playing and that's why he is out from this tournament. You can see strip on her leg.
So the injury is not a small that she got. when she move our from the match, Chinese jodi was won already. she got hurt during practice match. So this is very bad for her.
And she is feeling pain. and this pain is not good for any player that's why she is not able to play this match. She lost many fans when she left india.
but still she has many tennis fans in both country and international level also becasue she plays well so if you do hard work then people praise you for sure.
Anyway guys follow me to back to back updates on daily basis and don't forget to share this post. Thank you.