For the last two weeks, @dismayedworld has been kicking me out of bed at 10am on Sundays for Tennis.
Why, I have no idea but she is a teenager who changes her mind about things every minute and I have been obliging her to keep the peace.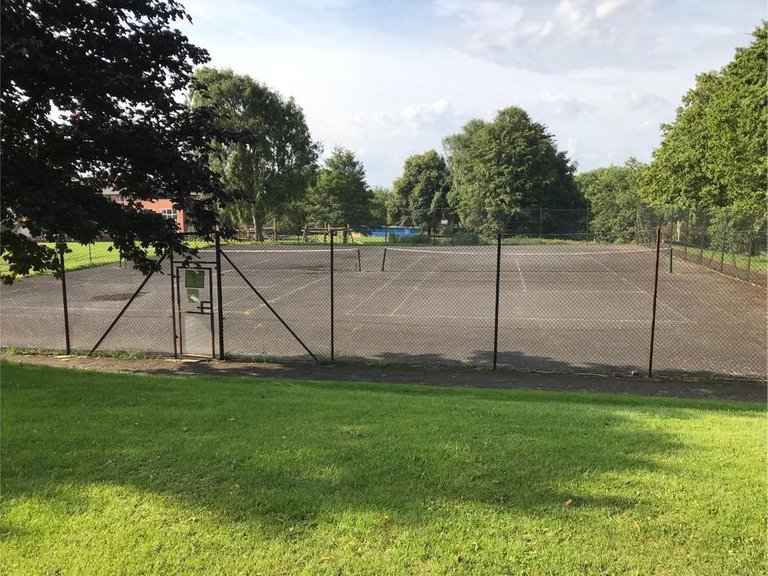 She used to be part of a club at 10 years old but never got past the beginner stages.
I too was once a club player and bought the same racket as Roger Federer used to use in 2012.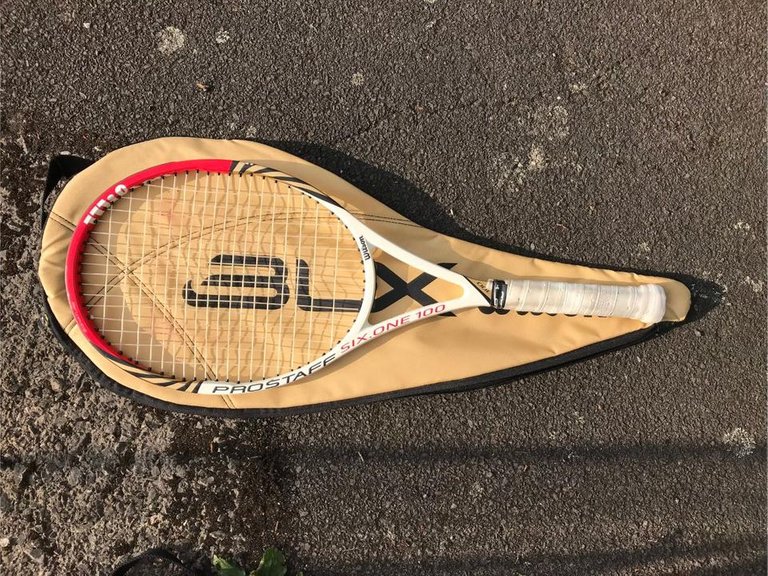 It's the club version and not the 90' size extra small face he used for control.
Moving from one of those crappy rackets you can buy in a supermarket to a £120 one was quite a change as you get used to the extra large face and feel.
Still I managed though never really got any good at the sport. I haven't played at club level since 2016 due to back problems, but an hour with @dismayedworld and with these practise junior balls I can manage.
Real balls would get whacked everywhere resulting in far more fetching balls than hitting them.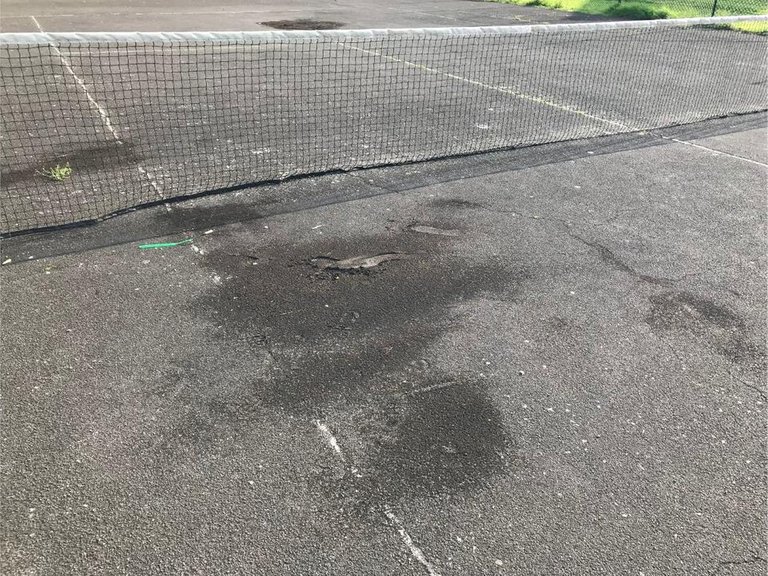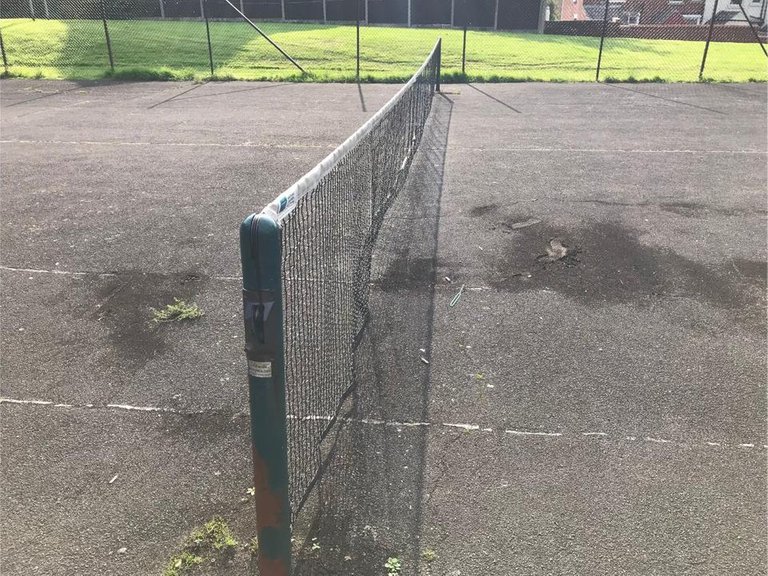 We have free courts to use close to where we live but they are a far cry from the quality of the club ones I was once used too. Still when they don't cost you can't complain.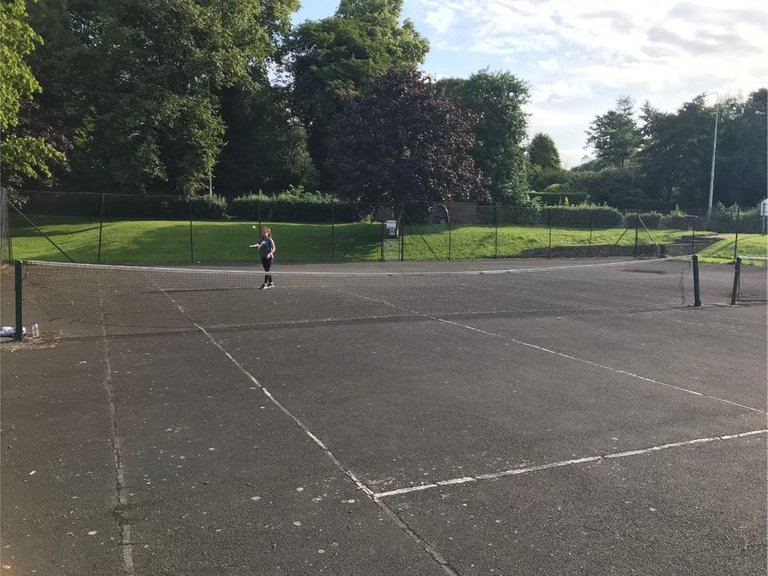 Despite struggling to keep a rally going for 7 or 8 shots, I was sweating badly after an hours play. Tennis was always a game I loved as you gain the exercise benefits and you can enjoy it too.
Having a competitive partner helps, but some things are just unattainable.
The runners would disagree with me but I find jogging intensely boring though it's much harder than this and yields a much better workout.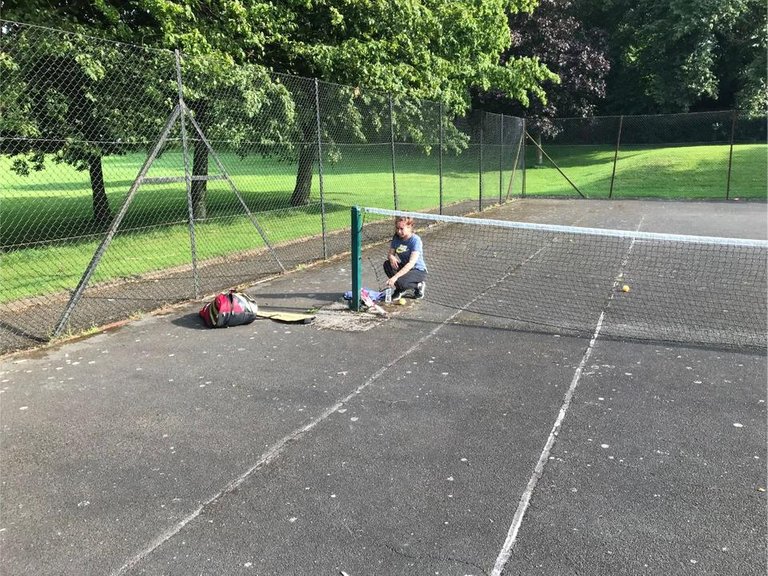 She kept stopping for swigs of water. It was a hot day even early.
Morning is the time to visit these courts, as by afternoon time the dickheads arrive with their footballs, cans of beer and use them for alternative things.
Fortunately they don't get out of bed before noon but sometimes we have to clear away their crap and broken beer bottles before we can start.
I can't say that I have seen any dogs in here, and how are they going to enforce that £75 fine?
Call me sceptical but you don't argue with bands of roaming intoxicated argumentative teenagers with their 'Staffy' hounds in tow.
Yes I'm a cynic, but @dismayedworld is just the same as me. Any sign of 'that lot' and we are gone.
This has turned into a right old moan hasn't it? And I was going to talk about Tennis!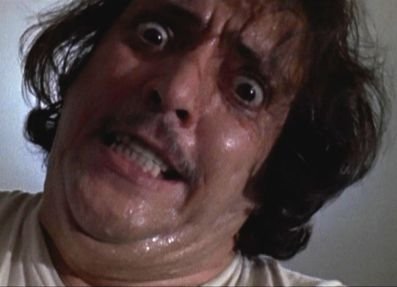 If you found this article so invigorating that you are now a positively googly-eyed, drooling lunatic with dripping saliva or even if you liked it just a bit, then please upvote, comment, resteem, engage me or all of these things.